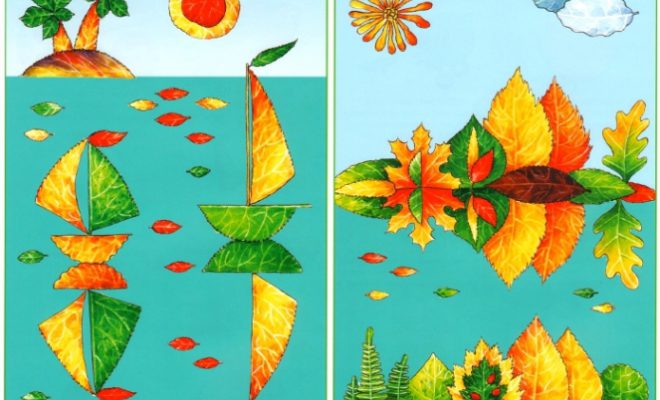 Kids Crafts
Fall leaf crafts for preschoolers – 14 Art projects for 5 – 8 year olds
One of the favorite activities of any child is to make various crafts at school or with their parents. Especially collecting beautiful leaves on a fine autumn day is an exciting experience for kids. Creating various compositions and appliques from colorful autumn leaves is very interesting for preschoolers. These fall leaf crafts develop the imagination and creativity of the children. The autumn paintings are created from natural materials and each is unique like nature itself. And the color palette of fall foliage is spectacular!
Fall leaf crafts for children from 5 to 8 years old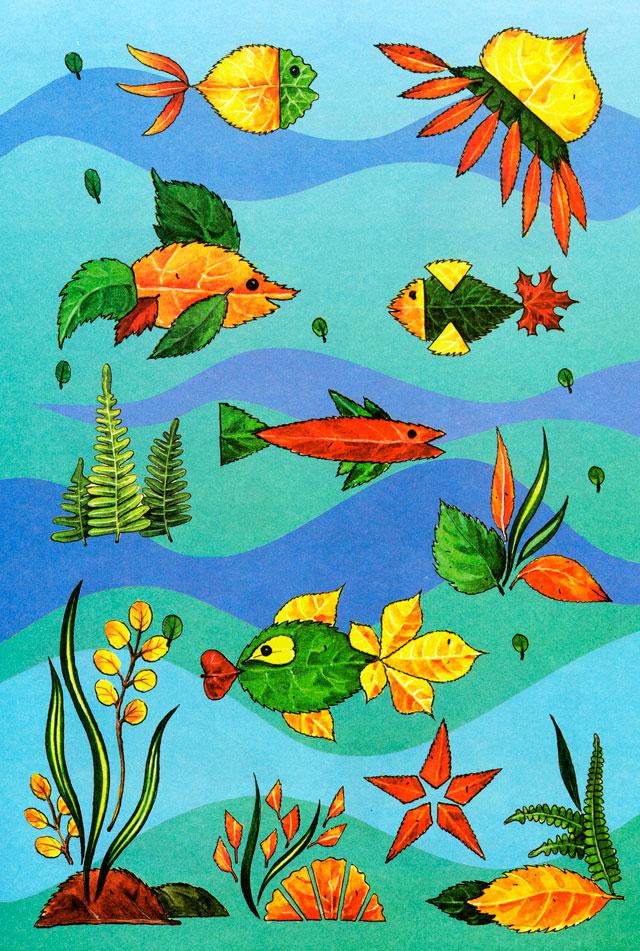 Today we are going to show you 14 art projects using dried autumn leaves.
A few recommendations:
1. Leaves should be freshly fallen from the tree and, if possible, dry and clean.
2. Collect leaves from different trees. The most commonly used leaves are maple, oak, birch and mountain ash.
3. The collected bouquet must be divided into separate leaves. Lay sheets of paper between them or put them in an old and not very necessary book or magazine. Sometimes, through a sheet of paper or a newspaper, the autumn leaves dry faster.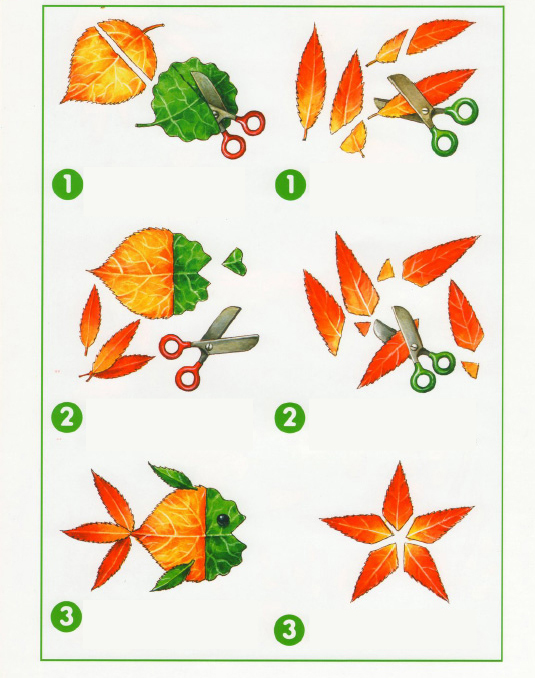 4. Autumn leaves carefully laid between sheets of paper must be pressed under a heavy and flat object (for example, a stack of books). Sometimes the leaves are placed in a box and sprinkled with layers of dry sand for better preservation of color shades, but this method will cause a lot of trouble cleaning the room.
5. At the time of drying (usually from 1 week to 1 month), put everything that is dried along with the press away from the child's eyes (for example, in the closet) so that the child is not tempted to get the leaves ahead of time.
For these fall leaf crafts you need:
1. Cardboard or thick paper – select the color and texture depending on the theme and mood. The background can be monochrome or multicolor (sky and earth, sky and water).
2. PVA glue and glue stick
3. Tracing paper or thin paper – it is better to glue fragile and brittle leaves on paper first and only then on cardboard!
4. Scissors – kids can trim the leaves as needed,
5. Pencil for drawing a contour (it is easier to assemble an application on a template),
6. Brush and paints – they will allow you to add the finishing elements (nose, tail, eyes, ears, mustache, etc.),
7. Tweezers – it is convenient tool to select the exact position of the leaves and turn them over.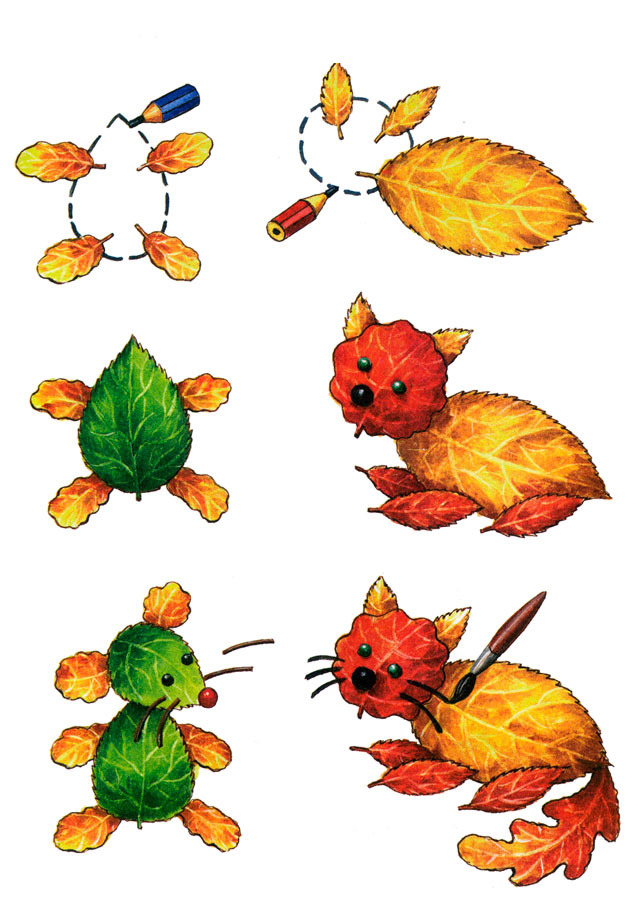 Before proceeding with the fall leaf crafts, we first need to make a composition. The kids have to decide:
1. what will be depicted on the applique,
2. what will be the background,
3. what leaves are required – this is determined by selecting from the available leaves.
It is very important to teach children to think about the plan and the sequence of work. They can make simple compositions right on the background like a mosaic: lay out an image from the leaves, look at it, change it in search of a better look, and only then glue the part after detail.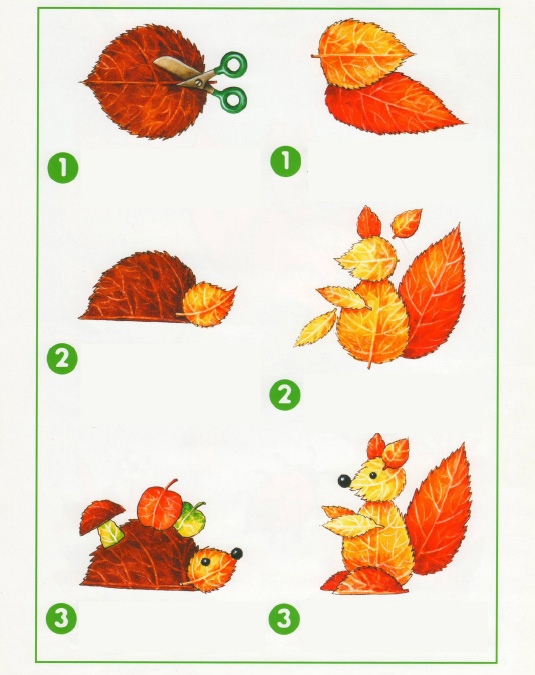 It is better to glue the leaves by applying PVA glue or an adhesive stick. It is better to lay out complex shapes and circle them with a pencil, and then sequentially, glue them, lay them with tweezers and smooth them thoroughly.  Symmetry (or mirror reflection) is often used for greater aesthetics.
It is advisable to cover the finished fall leaf crafts with a loose cloth and hold for about a day under load (for example, a book). Have a look at these art projects and pick your favorite!