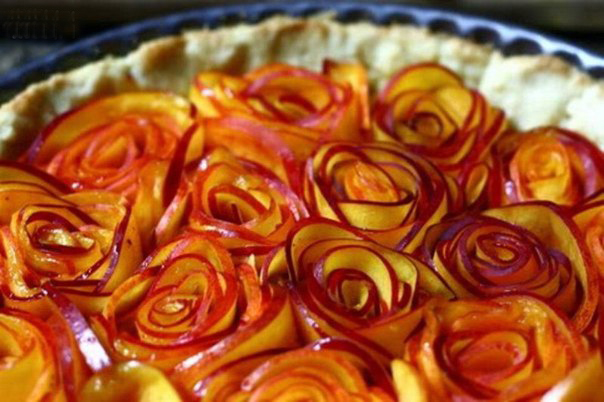 Food Fun
Easy apple desserts – How to make apple roses for a pie and mini tarts
A delicious apple dessert is the perfect way to finish any meal. Apple pies are one of these timeless classics but if you want to decorate them in the most romantic and creative way, then try one of these easy apple desserts. Apple roses can be used to decorate cakes, pies or to be served as mini apple tarts.
Easy apple desserts – Apple roses recipe
Preparation: thin slices of apples boiled in sweet syrup, 500 ml of water 1 cup of sugar. Boil in the syrup for 2-3 minutes. Cooking time depends on the variety of the apples, but in the end the slices should be transparent. Let the slices cool a little in a colander and arrange them on a paper towel. We take a small slice and roll ith into a tube, then add gradually other slices to this tube until you get the desired size.
Easy apple desserts – Preparing the apple roses
In this way you can make our first idea – an apple rose pie. This apple pie is the perfect dessert or breakfast, because it's very juicy and slightly sour. The apples are nicely contrasting with the sweet pie, which texture is between a cake and a biscuit. Just prepare the pie dough and decorate with the apple roses.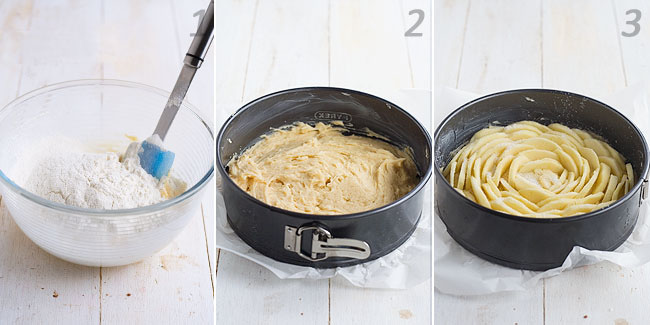 The second idea from our easy apple desserts are the mini rose tarts. In this version you have to place the slices on dough strips and start rolling. Lay on parchment paper and bake for 25 minutes.
Creative gift wrap ideas- Disguising a champagne bottle like a pineapple
18 fun appetizers and snacks recipes for kids party or adult dinner
 Salty version of the roses