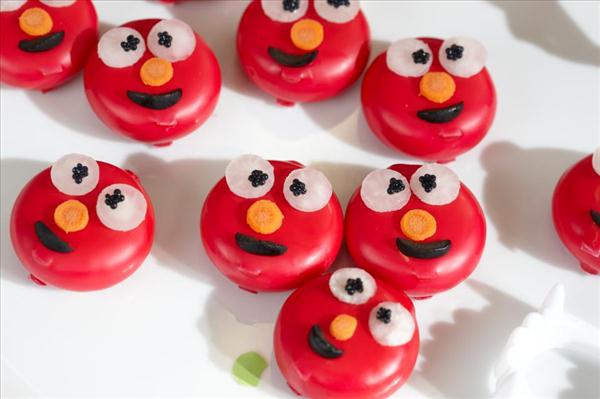 Food Fun
Decoration ideas with Mini Babybel cheese – Cute party appetizers
Have you ever wondered how to do something quickly and effectively to impress your guests or your children? Well, you've probably already seen these mini Babybels and they are nothing new. But these delicious cheese rounds here have a totally new and creative look that is going to amaze your guests… or to be just adorable addition to the kids lunch. We'll inspire you with a few cute party appetizers and ideas made of these fun Babybel cheeses that  you can easily find in the big stores.
Cute party appetizers made of Babybels
But first a few instructions. These cute Babybels are wrapped in a wax coating that you peel back to eat the cheese inside. There are several types, which differ in size, fat content and flavor. The most common are the red Babybels, but there is also a green packaged from goat's milk, a purple packaged with Szechuan pepper, a yellow packaged – Babybel Emmental and a light blue packaged as Babybel light. Thanks to that you can make these cute party appetizers in different colors.
Cute party appetizers like the Angry birds
To form these cute party appetizers you'll need a small sharp knife to cut the wax, tweezers, scissors, toothpicks and a good idea. If you do not have the last one, you can get inspired from the images.
For these cute ladybugs you need just a few sesame seed s for the eyes and a toothpicks for the legs.