DIY Home
3 easy craft ideas for recycling plastic bottles in the home decor
Plastic bottles are more than just a beverage container. These craft ideas for recycling plastic bottles for something else in your house are so easy and appealling. These versatile projects help you reduce the amount of waste in your home and create some amazing décor items.
Recycling plastic bottles – How to make a candle holder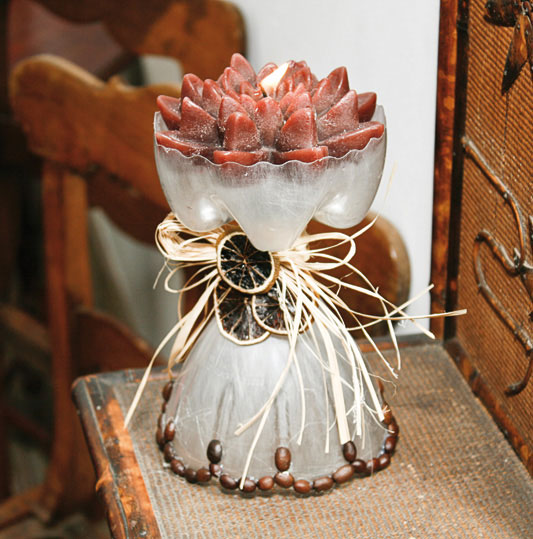 Rather than thinking how to use the whole plastic bottle, take the bottle apart and use the pieces in an unusual way. This candle holder is ideal for subtle illuminating a romantic dinner. For an icy effect it is treated with emery paper and decorated with coffee beans, dry slices of lemon and raffia ribbon. For a better effect choose a lotus candle with a pleasant fragrance.
Recycling plastic bottles – Embellishments for your pin board
 These plastic flowers are so graceful. The perfect embellishment for your pin board! The making of these flowers may sound like another project for kids, but this is a bit more complicated because of the use of a hot glue gun, a candle and sharp scissors.
Simple and inexpensive, this vase is probably one of the easiest ideas for recycling plastic bottles. The special details are the twisted effect and the magical golden hue. Perfect for an autumn flower bouquet!