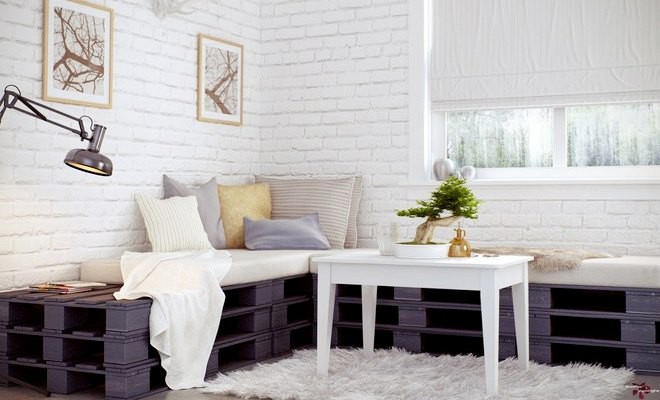 DIY Home
DIY pallet furniture ideas – 40 projects that you probably haven't seen yet
Wood pallets are used for storing and shipping different products. Instead of disposing them for recycling, you can transform wood pallets into useful household items, living room or patio furniture and decorations. Get some creative DIY pallet furniture ideas from the gallery below!
DIY pallet furniture ideas for garden
You can find wood pallets in stores that receive large shipments and in warehouses. For the most of the projects you even don't have to deconstruct the pallet. Probably the most popular and the easiest wood pallet project is the coffee table with casters and glass top. After sanding and painting, pallets become unique and artistic furniture pieces used even in contemporary furnished rooms.
DIY pallet furniture ideas for kitchen
Sturdy wood pallets find their place in the kitchen, as well. Cupboards, islands, shelves, dining tables – the possibilities are endless. But be careful, because wooden pallets are sometimes chemically treated. Don't use the pallets, if they have a green or brown tint.
patio pallet furniture
sun lounger and side table in the backyard
pallet coffee table with shelves
more storage in the living room
the natural attractiveness of the wooden pallet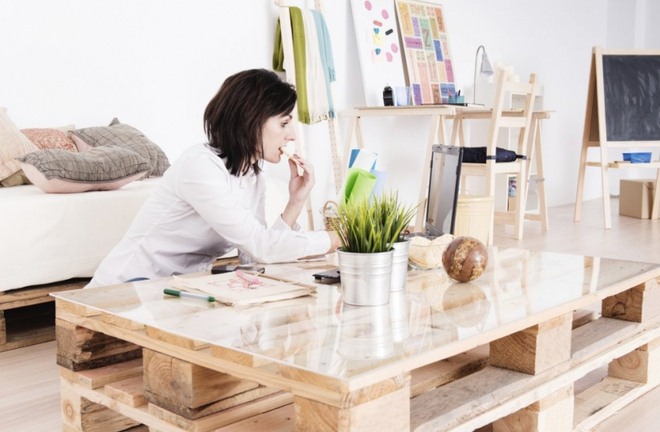 wall shelf that will stand the test of time
pallet kitchen island
great idea for a small balcony
wooden pallet bed for a teenage girl bedroom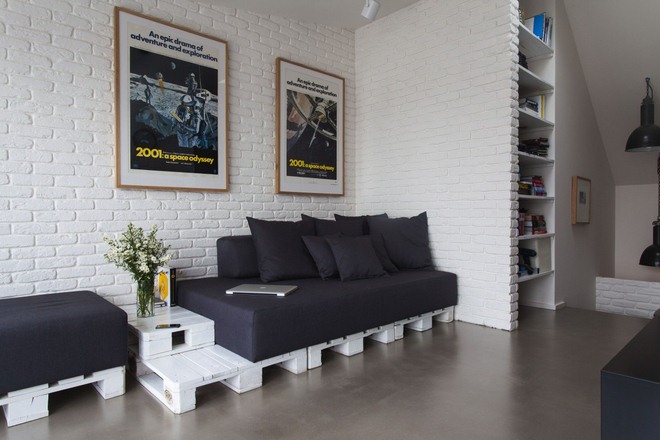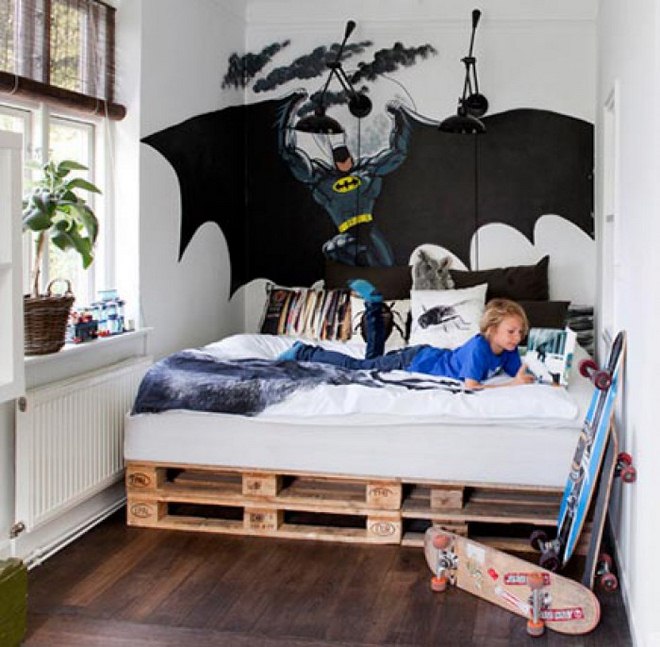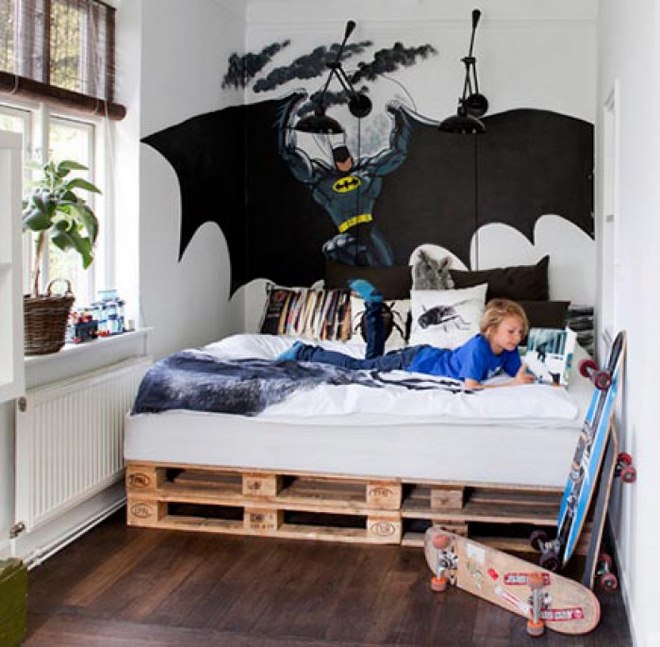 pallet bar counter in the garden