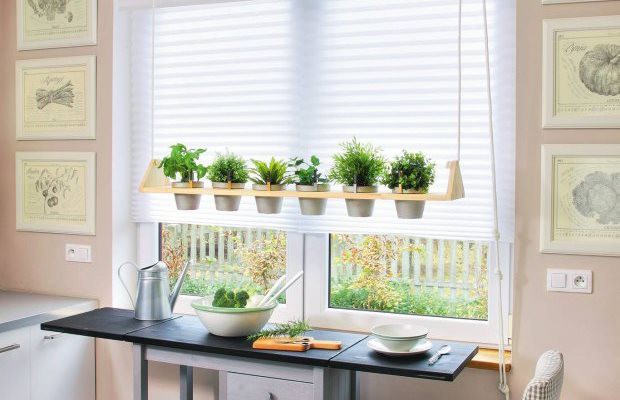 DIY Home
DIY kitchen herb garden – How to make a hanging container
An indoor herb garden is one of the easiest gardens you can grow in your flat or small apartment and will definitely spice up your cooking. With just a little maintenance and care you can have a handy variety of fresh herbs right on your windowsill. This DIY kitchen herb garden will bring container gardening to a whole new level!
DIY kitchen herb garden – how to make hanging pots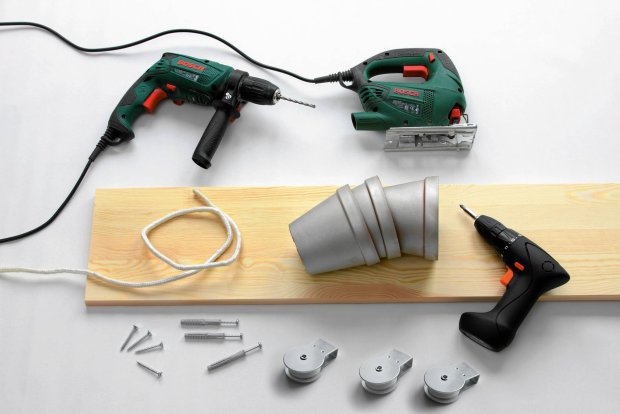 You need: a wooden board (150 x 20 cm), 3 pcs. pulleys, a rope (7 mm ⌀), 3 screws with plastic anchors, 4 wood screws, a drill, a screwdriver, a jigsaw, a hook, 6 plant pots.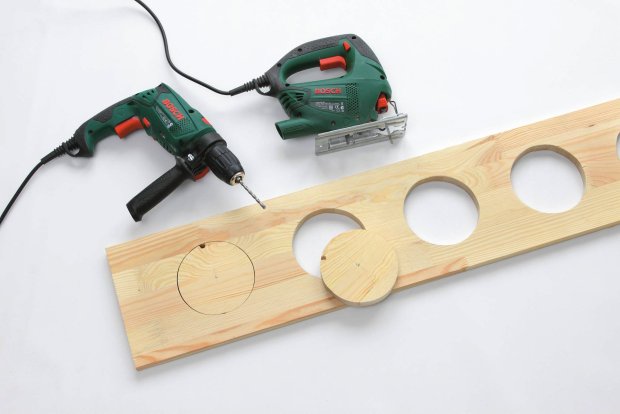 From the wooden board cut a 30 cm long piece and draw 6 circles at equal distance and 12 cm in diameter. Drill a hole at the edge of each circle and cut out the wooden circles with a jigsaw.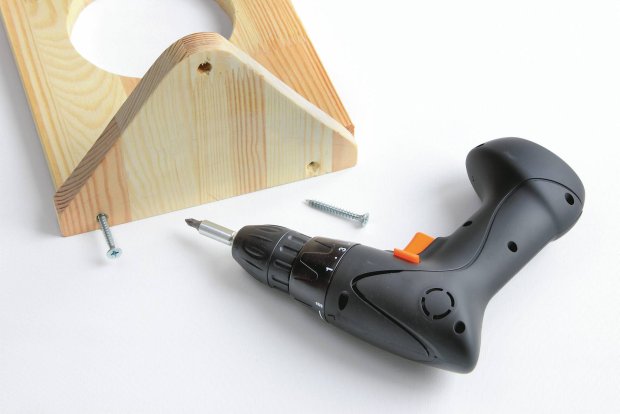 From the other piece of wooden board cut two triangles with a height of 14 cm. Drill holes in the two bottom corners of the triangle for attachment to the main shelf. At the top of each triangle drill holes that are 1-2 mm larger than the diameter of the rope. Use screws to secure the triangles to the shelf.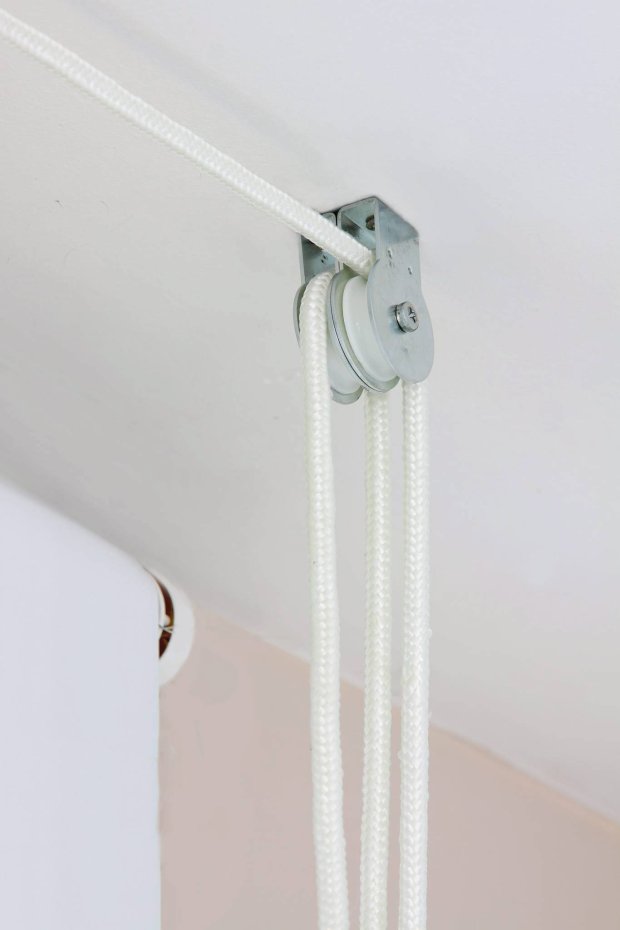 To mount the pulleys on the ceiling, first measure the space between them. It should be equal to the length of the shelf – in our case 120 cm. On one side screw a single pulley and on the other side ( from where the rope will be pulled up), two pulleys next to each other.
Thread the rope through the hole on the left end of the shelf and make a knot. Thread the rope through the single pulley on the left and then through the first pulley on the right. Pull the rope down to the floor. Tie a knot on the right side of the shelf and pass the rope through the second pulley on the right (in the back). Ensure that the rope can run free on the wheels. Pull both rope ends and fix them on the right side of the shelf.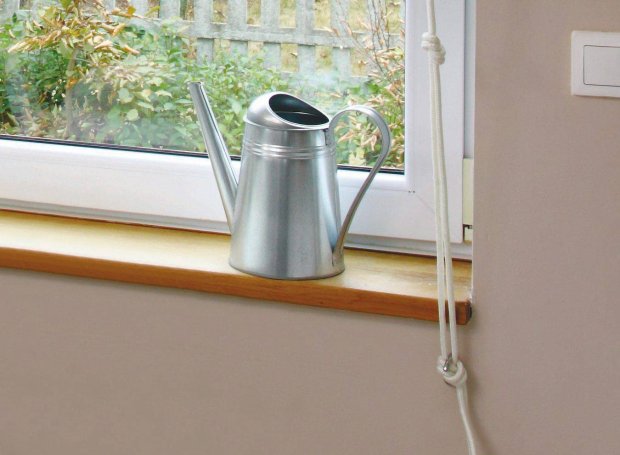 Make two or three knots. Their location depends on the height of which you wand to raise or lower your shelf. Pull the shelf with herb pots in the required height and insert the knot in the hook attached to the wall.