DIY Home
Cheap DIY home decor idea – Cardboard wall shelf with ornamented frame
This DIY home decor idea is made of sturdy cardboard and combinates the functionality of a wall shelf and the beauty of an ornamented painting frame. Plus it's interesting and inexpensive.
DIY home decor idea – Wall shelf with a painting look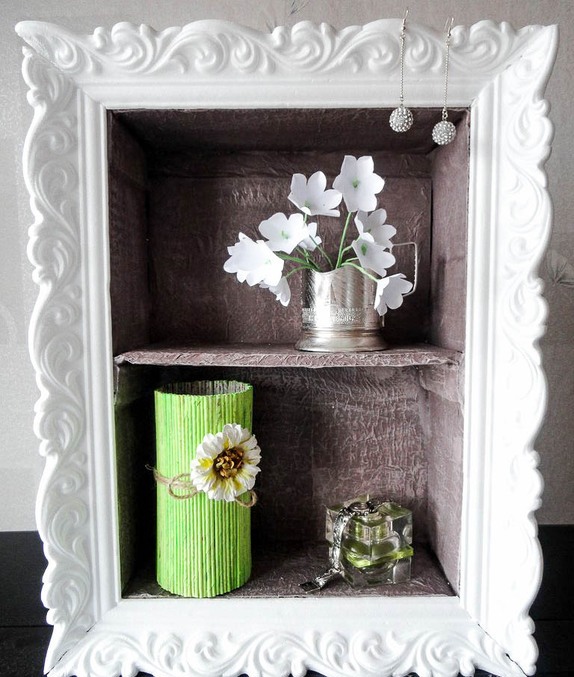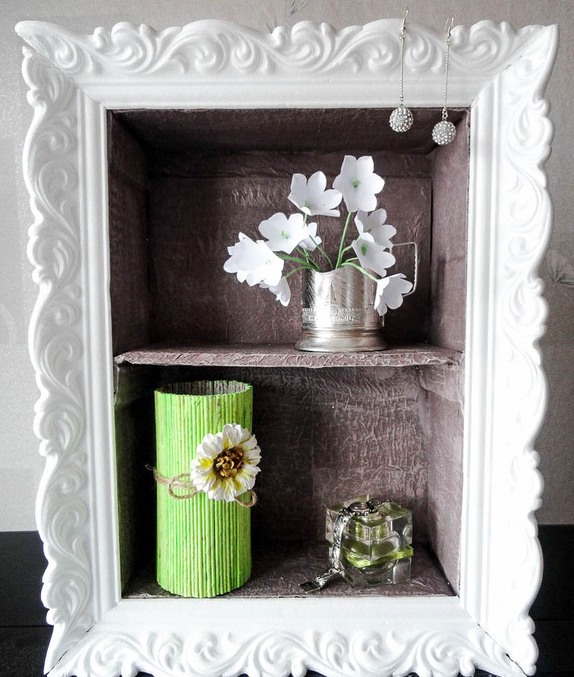 1. The shelving unit is made of cardboard but find a suitable box of the same size to make it double. Then cut out the shelf and stick it inside the frame. Glue the two parts together and clamp with clothespins.
DIY home decor idea – Step by Step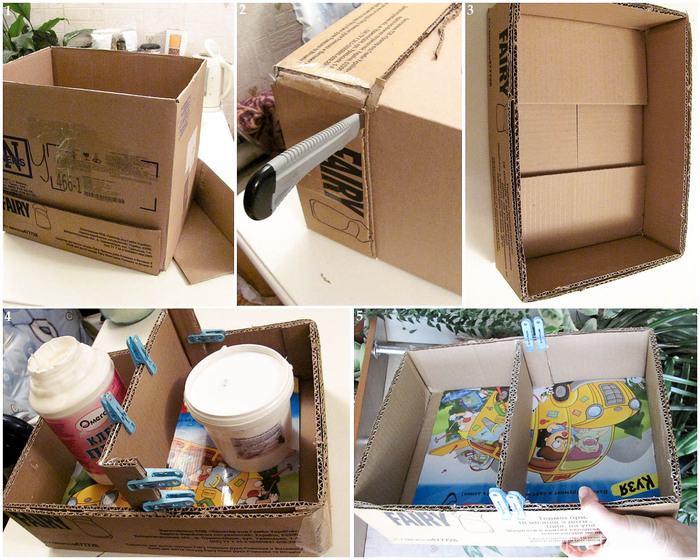 2. When the glue has dried, dress it completely with napkins. Because the folds are not smoothed, as a result the shelf has received additional strength and an original design.
3. After that whe have to paint the whole structure. We choose an art acrylic paint in a dark brown color and mixed it with white paint. The result was a beige-pink color. Paint inside the shelf with a rich color, and for the exterior parts – the same color, but more diluted with white paint.
4. The outside frame is made of styrofoam crown molding that you can find at your local hardware store. Make a small notch on the back side with a knife like so that you can stick them under an angle to imitate the "painting" look. In general, the idea is that the shelf looks like a picture, but functions usefully as a shelf.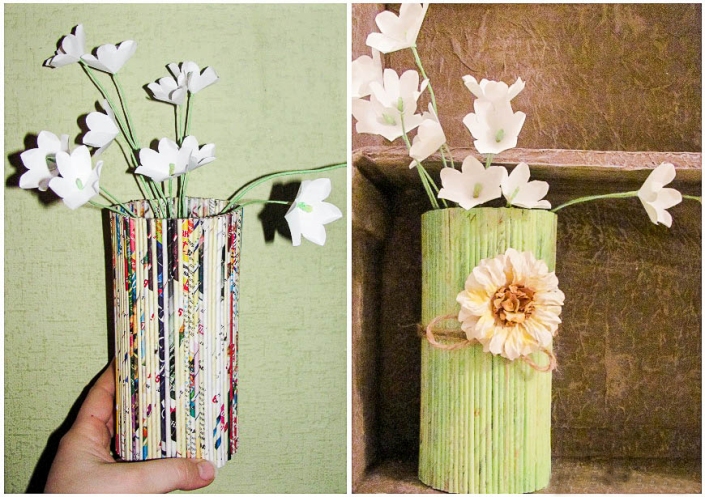 5. Cut the crown molding in the desired size along the length of the shelf walls. Glue them on on the frame, clamp with clothespin and wait a full day to dry. And, voila, our shelf is ready.
As an addition to the shelf tell you can I made ​​that light green vase, which can stand proudly  on our newly made product. You can make it out of magazine tubes glued to some round form (f.ex. from a Pringles chips can). How to do this, see step by step photos, and good luck!