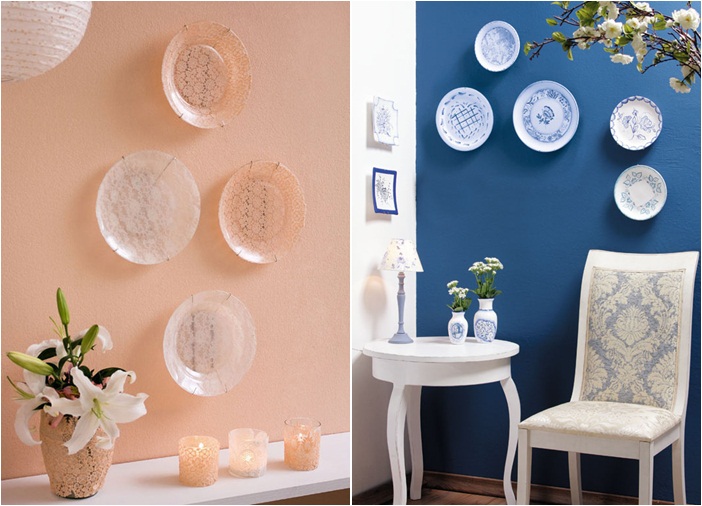 DIY Home
DIY decorative wall plates – Decoupage on glass and ceramic plates
We've already presented you a few tutorials on how to decoupage with fabric and napkins but how about applying this technique on ceramic or glass plates in different formats? These decorative wall plates can completely change every corner of the room. We are offering you 2 designs for hanging and one for your summer table.
How to make decorative wall plates – Decoupage with napkins
Materials for the step-by-step instructions: a ceramic plate, green cutting board, a napkin with blue flowers, acrylic paint in white, light and dark blue, scissors, decoupage glue spray, compass cutter, abrasive sponge, cleaning cloth, paint brushes, sheet of masking tape.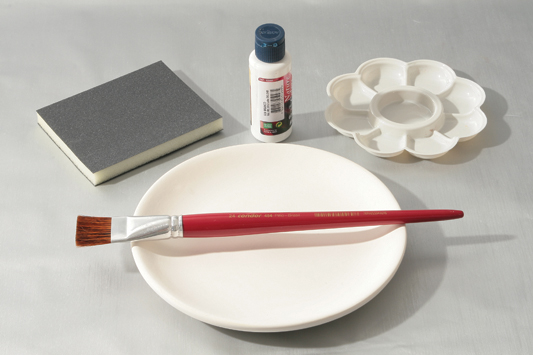 Flatten the piece with abrasive sponge and lay a coat of white paint. Remove the second layer of the napkin and place adhensive tape over it. On the cutting base, place the compass cutter and cut a circle a bit smaller from the plates diameter.
Spray decoupage glue on the back of the napkin. Allow drying for two minutes and place it on the plate, smoothing with the cleaning cloth.
With the brushes paint some details in the center of the napkin. Do the shading around the decoupage with light blue paint. Make small arabesques on the edge of the plate with the darker hue. Wait drying for 10 minutes.
Decorative wall plates – Decoupage on glass with lace fabric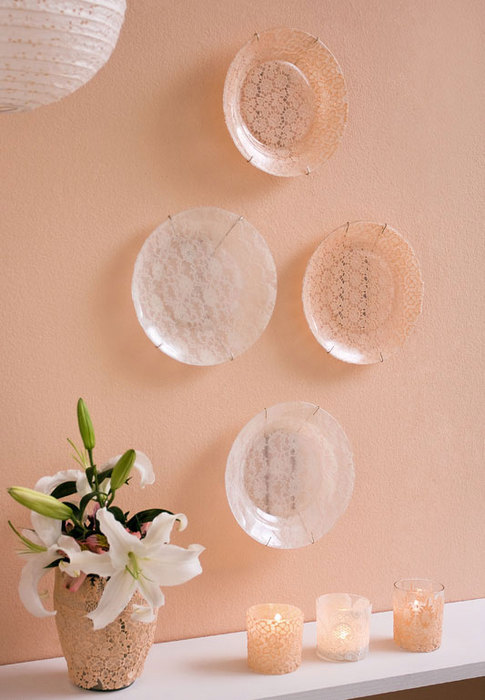 These glass plates are an amazing wall decor that brings a touch of a vintage atmosphere. For that you will need a glass plate, lace fabric and polyurethane adhesive. Try to get precisely polyurethane adhesive, then you can wash the dishes, both cold and hot water. In the same way, you can paste over and glasses and vases for flowers.