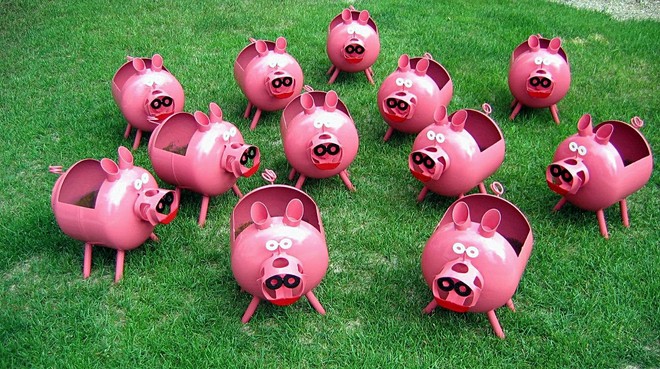 DIY Garden
Plastic bottles crafts – Ideas to reuse them as garden decorations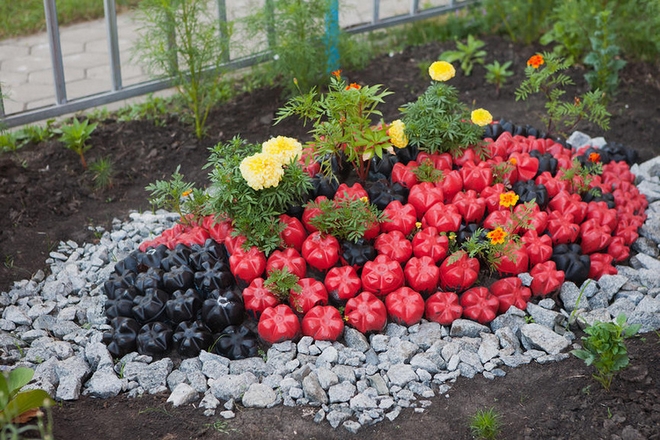 DIY recyling projects are so cool, not only for environmentally friendly reasons but for the fact that you can turn your trash into something new. We've written posts before on how you can recycle your PET bottles in home decor before, but it turns out they are quite useful in the garden as well. Therefore, we've gathered some amazing plastic bottles crafts that would give your backyard a whole new look.
Plastic bottles crafts – A ladybug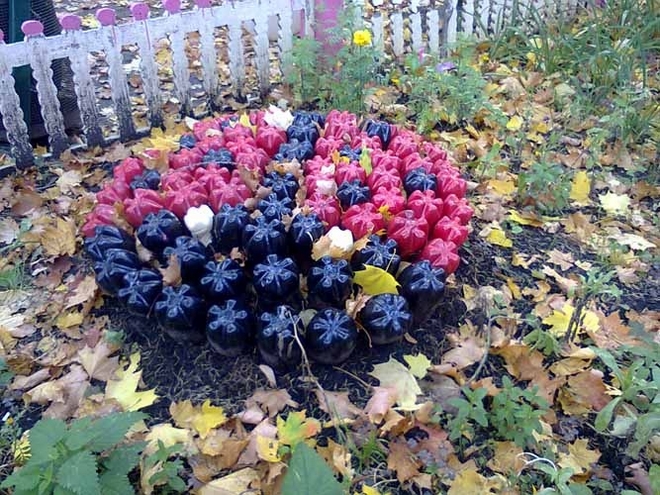 You can transform plastic bottles into a ladybug friend. The more bottles you have, the bigger your ladybug can be. You need to paint the bottom of the PET bottles and stick them into the ground. Pile up some soil to give your decor volume and create a nice 3D look. To form the body you need red bottles and for the head – black. The dots and the line between the wings are black, as well.
Plastic bottles crafts – Create landscapes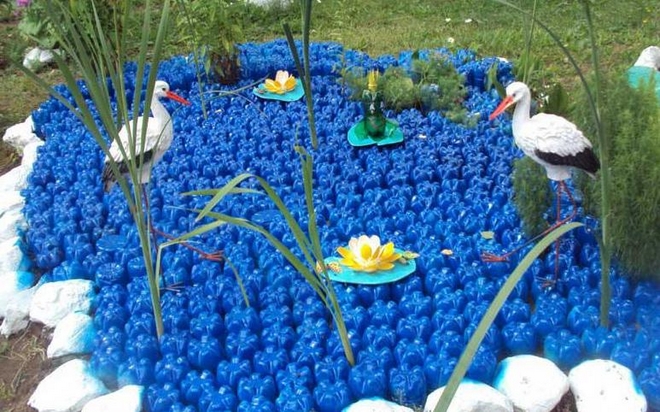 Using blue painted plastic bottles you can create a small pond in your backyard. Line it with white painted rocks and add other garden decorations such as water lilies, storks and a frog prince to complete the look.
Make a castle from plastic bottles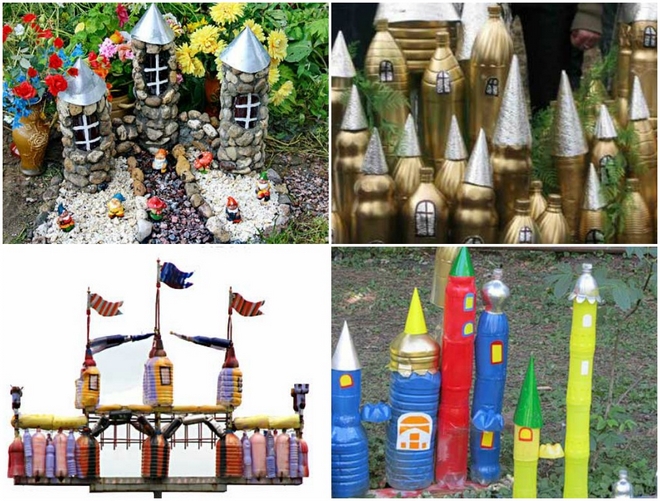 A castle is a really cool idea for both boys and girls. Your little girl will play the princess and her brother could be a brave knight!
Black castle with red towers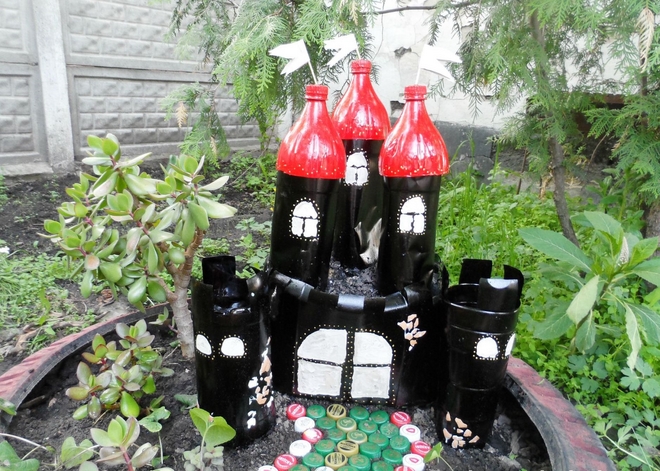 For this project you need five plastic water bottles, one larger plastic container and lots of bottle caps. The lower towers are positioned outside the bigger container. The three high towers have red painted pointy roof.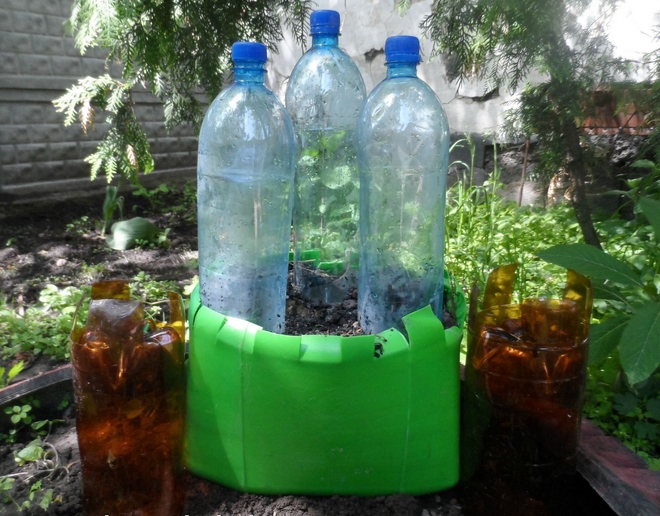 Paint the plastic bottles using black spray paint and let dry. With a paintbrush and white paint make windows and entry.
Paint three of the towers roofs red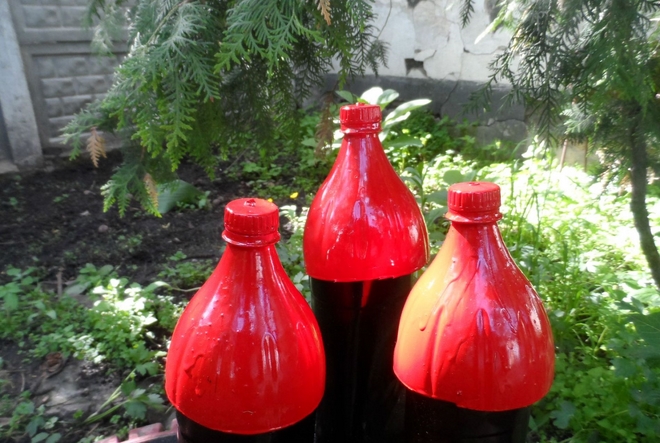 Don't remove the plastic caps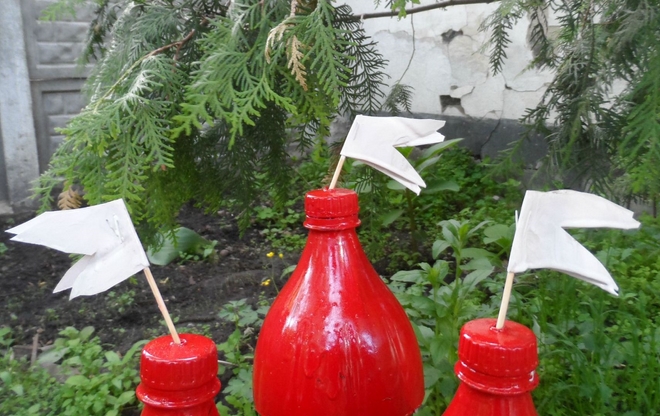 Add flags on each tower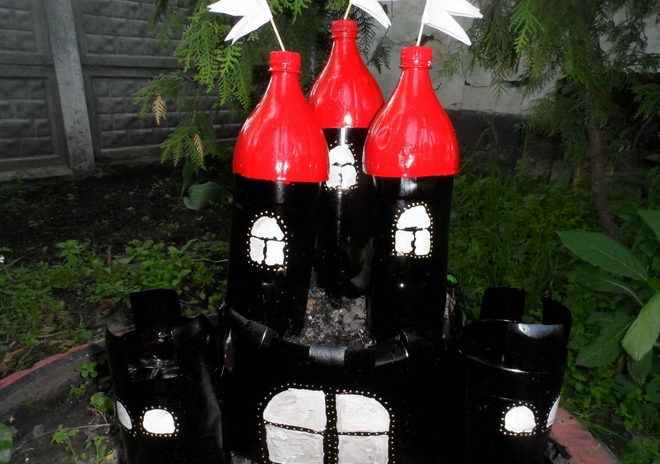 Make a paved way leading to the castle using plastic bottle caps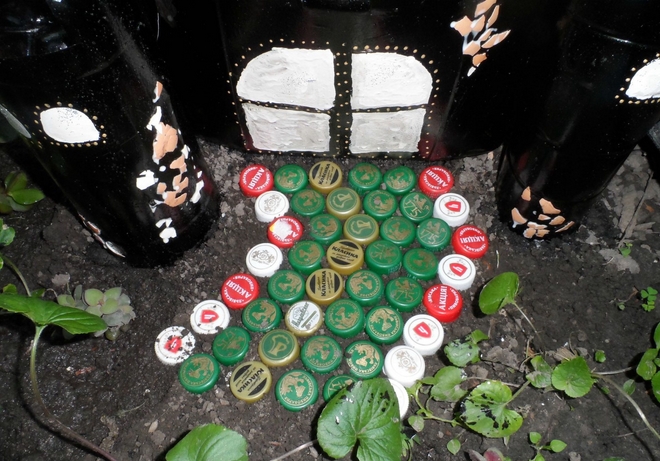 Bellflowers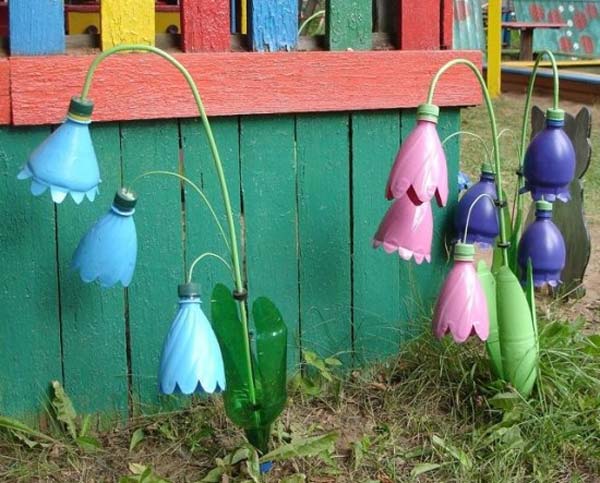 Tulips made of plastic soda bottles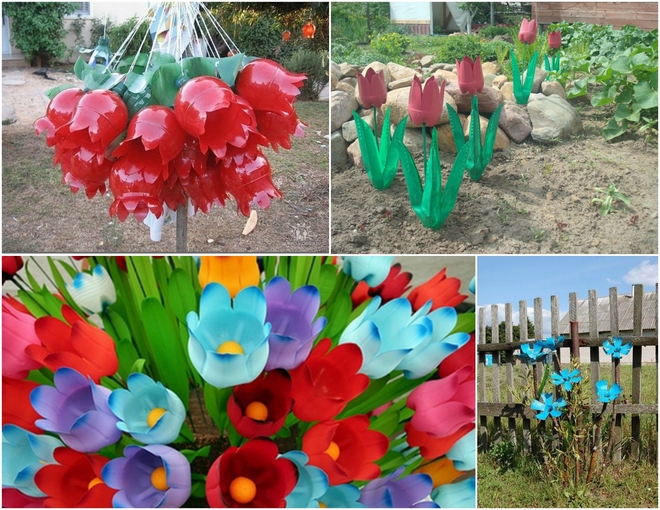 Orange blooming flowers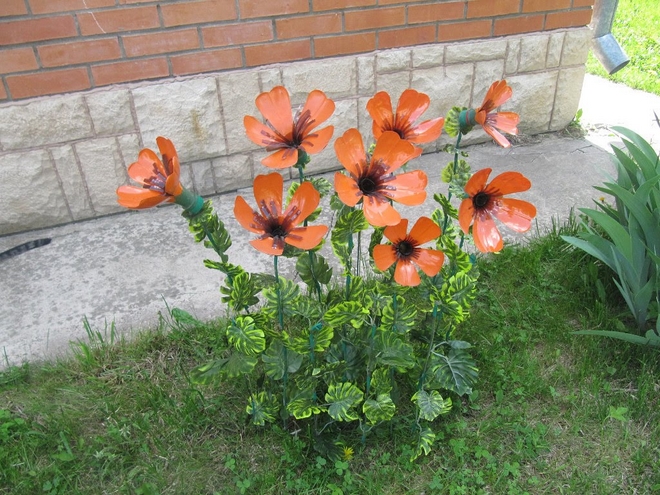 Strawberries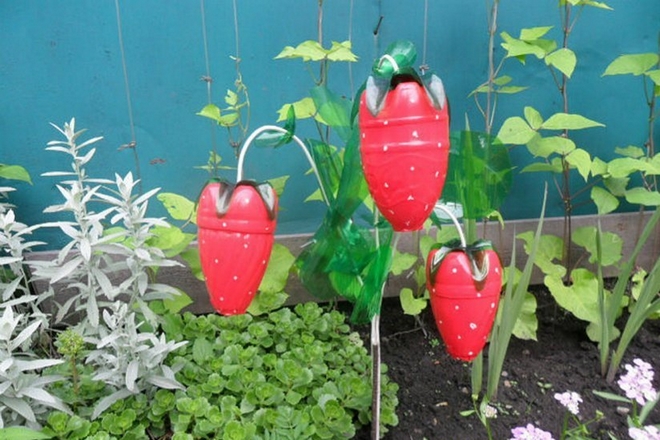 Frogs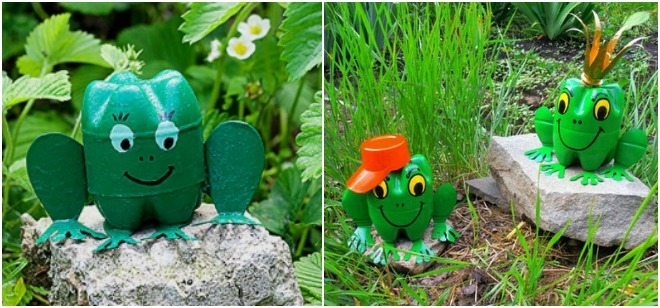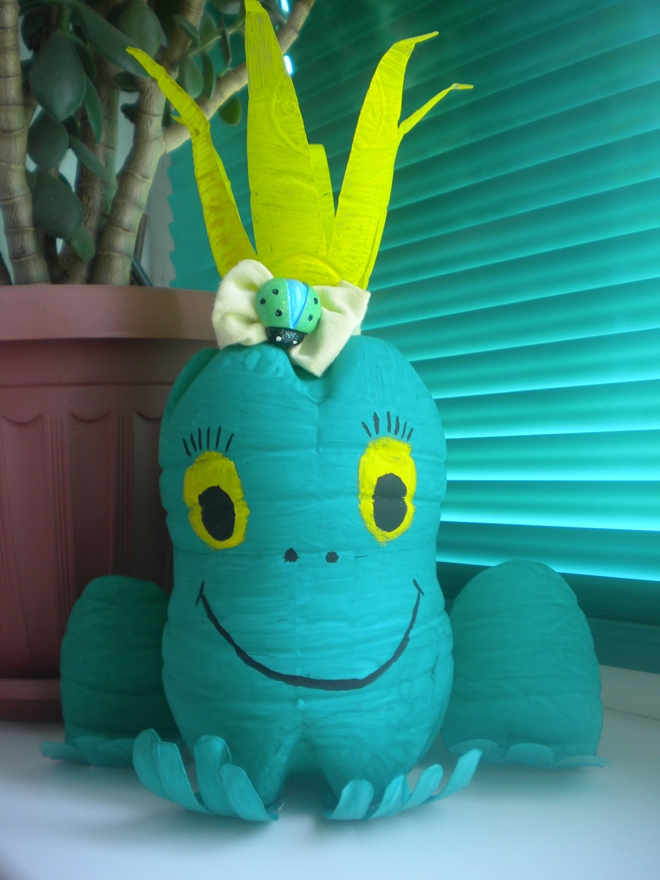 Big beehive and bees made of 0,5 liter plastic bottles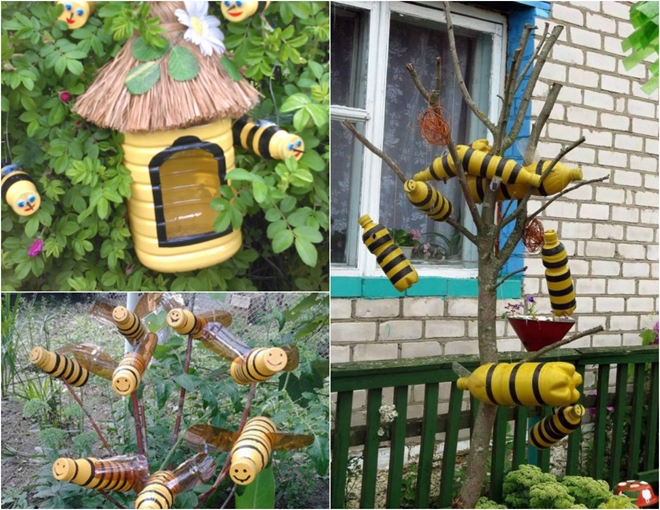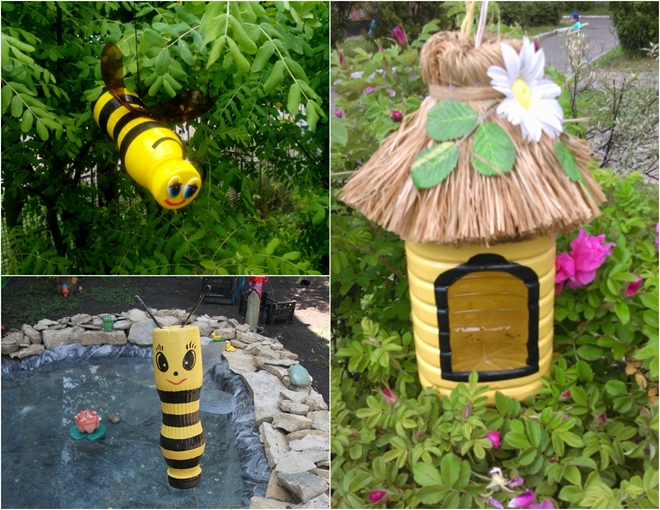 Animal garden decorations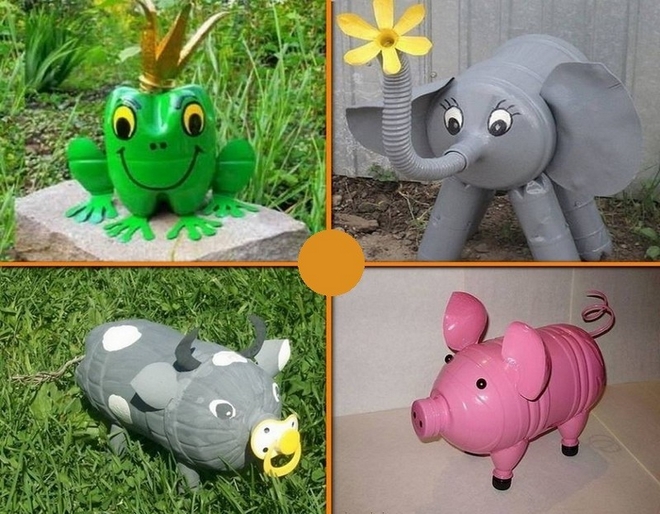 Lepricons made of plastic bottles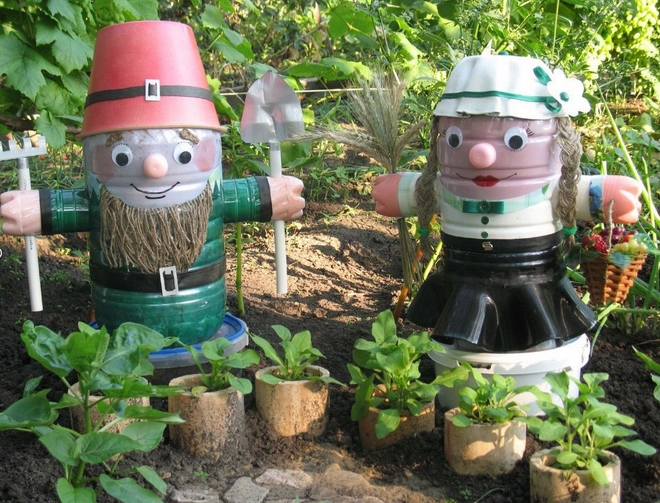 Elephant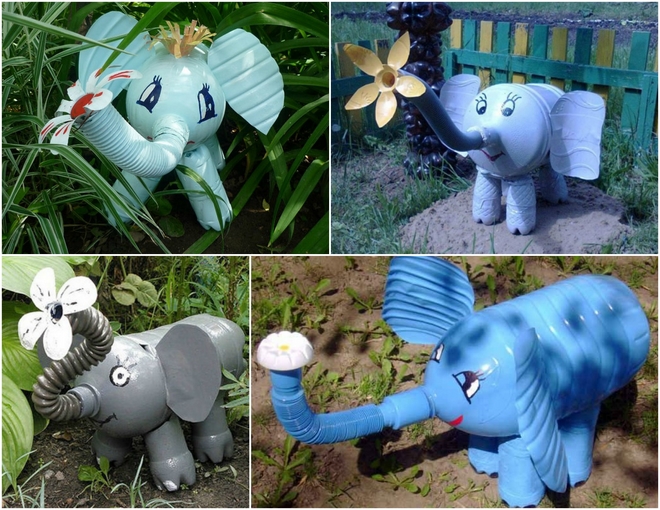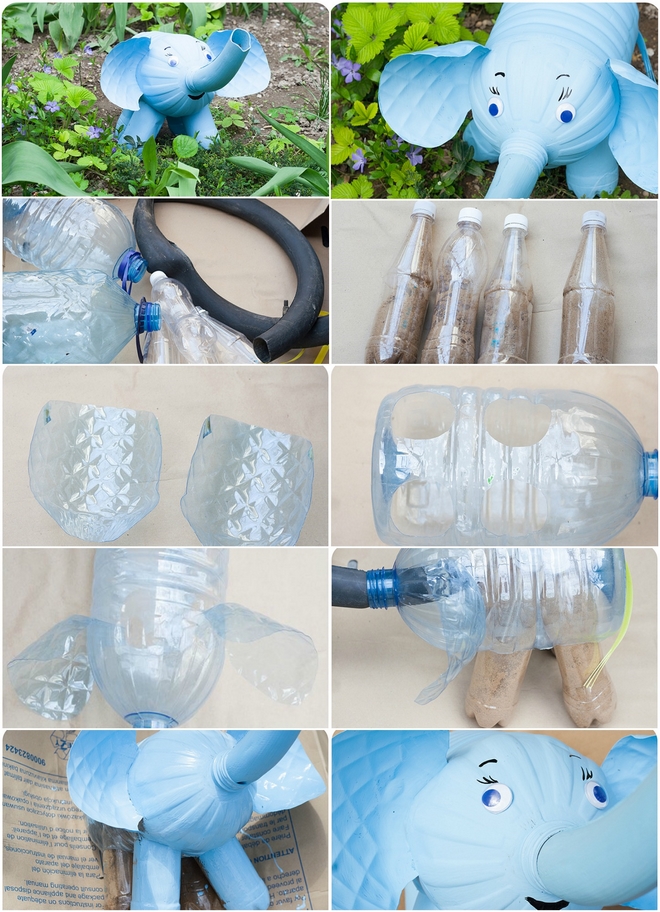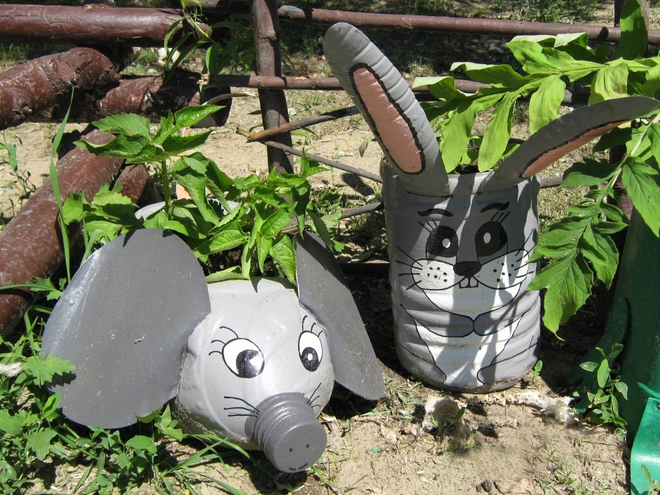 Sheep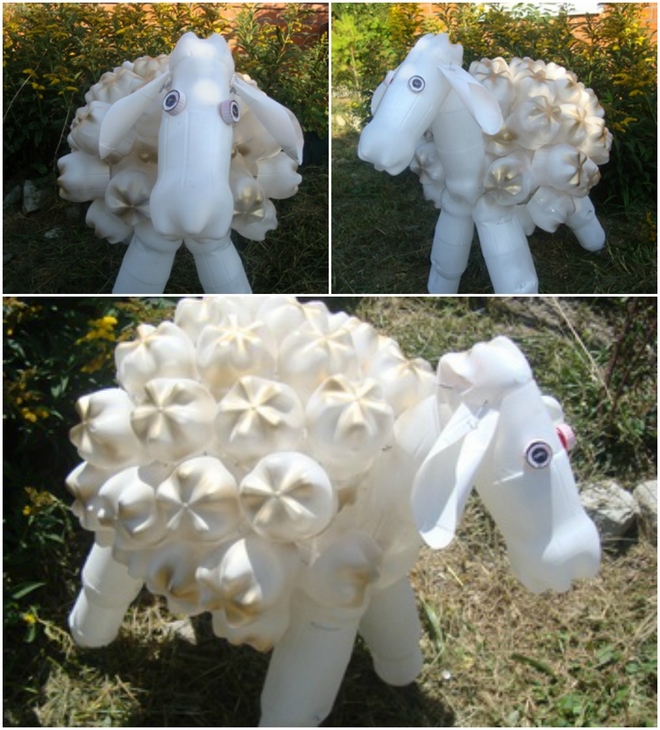 White swan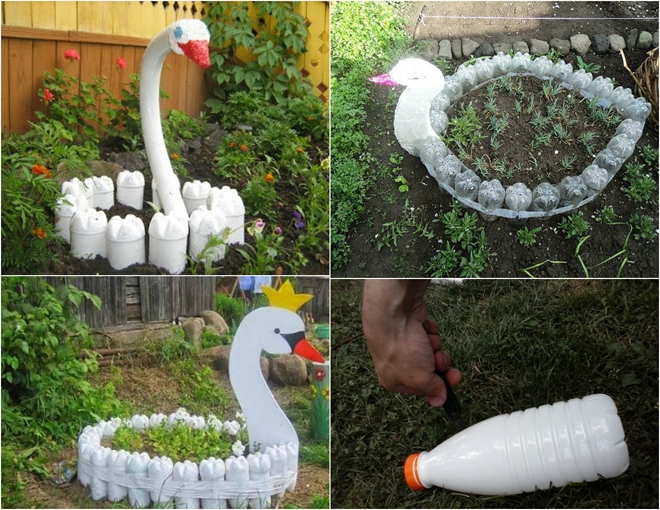 Mice, bears and chicken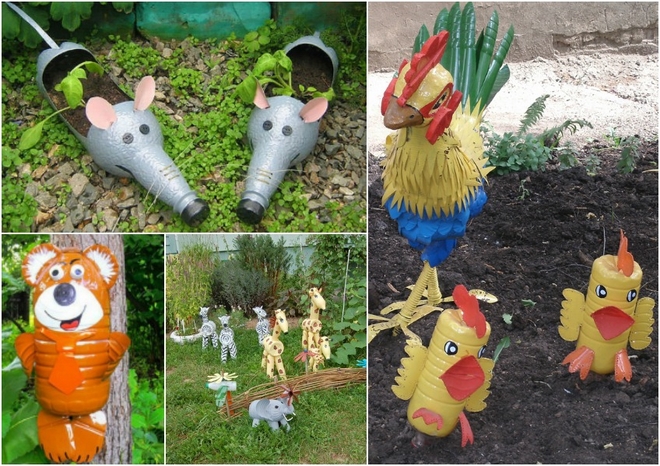 Cat with fish and a donkey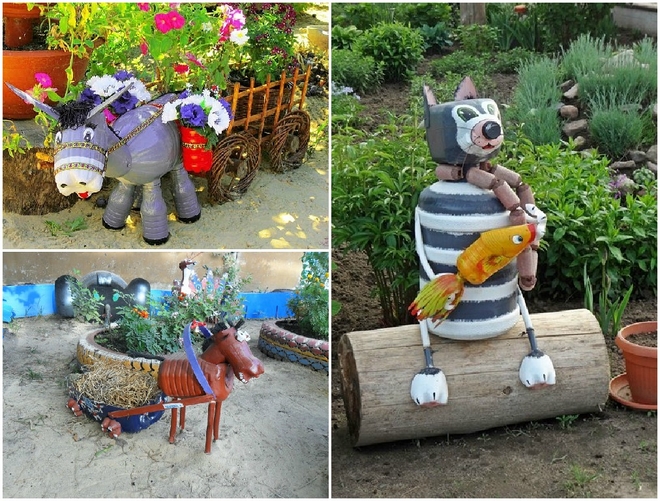 Penguins and pigs