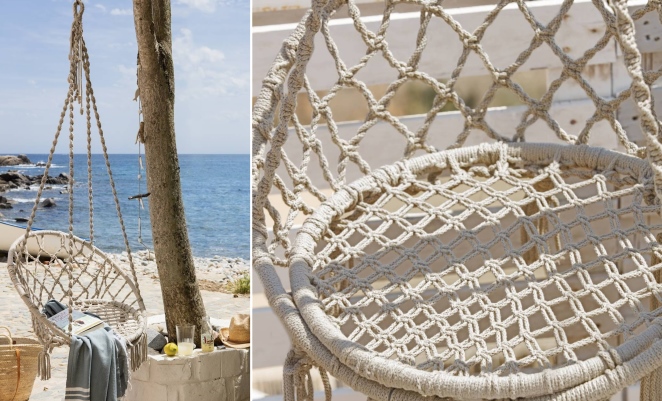 DIY Garden
Macramee hanging chair diy – Free pattern and instructions
Would you like to have a macramee hanging chair? With this free diy pattern you can easily make your own. Whether for the interior or for the backyard patio or garden – this macrame hanging armchair gives originality and personality to every corner of your house. Hanging chairs are not only functional, they are also very decorative. On the other hand, macrame gives it a natural or even Mediterranean look that brings freshness to your home. You can hang them on the ceiling or on a stand. They give the feeling of being lighter than conventional chairs. They are also an alternative to the hammock because they take up less space and can be hung up practically anywhere.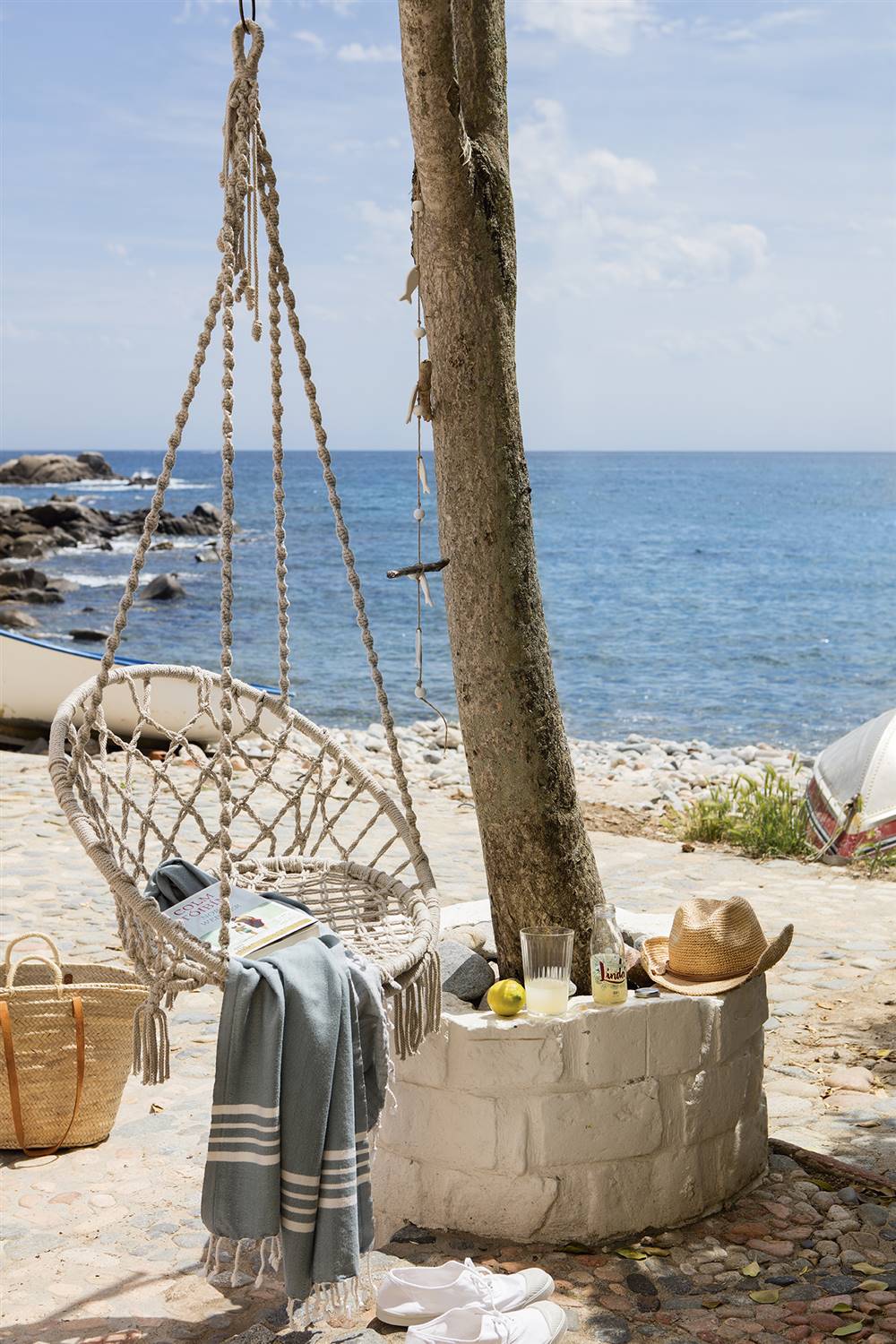 Here are used basic macramee knots (square knot, spiral knot, double half hitch) so that the level of difficulty is relatively low. But depending on which design you choose for the seat and backrest, this DIY project can get quite complicated. If you have never knotted macrame, it would be a challenging task, but the result is worth a try. The time for completing the chair is approx. 8 hours, but the making of the inner network is very entertaining.
WHAT DO YOU NEED?
Braided macrame cord, approx. 200 meter
2 Rods with c-ends
Two metal hoops, one 70 cm, and the other 110 cm
1. First, have a look at the knots used for this hanging chair.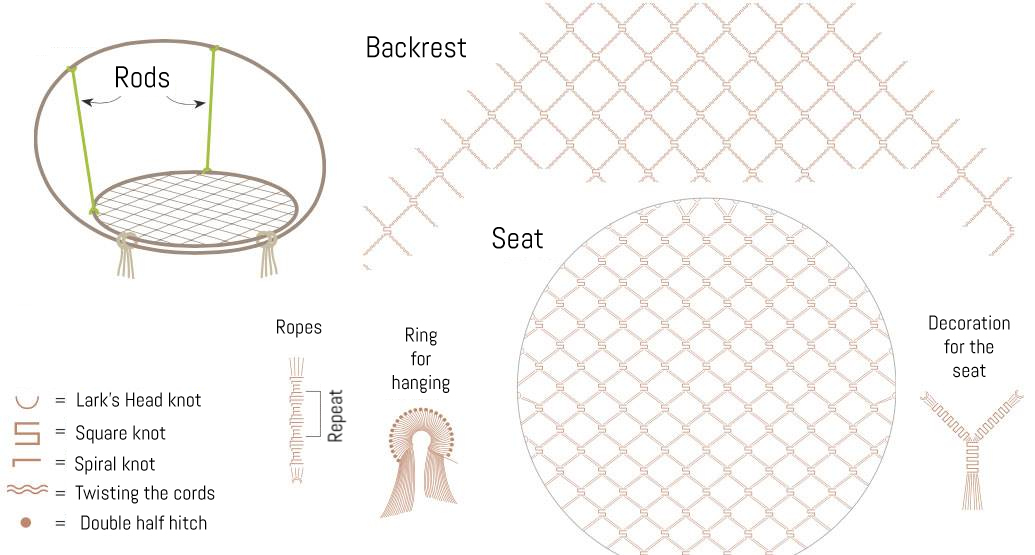 Lark's Head Knot – Attaching Macrame Cords to Start Knotting
Square knot
Spiral knot
Double half stitch
Basic knot
Twist the cords 3 or 4 times always in the same direction to obtain a single thicker cord.
2. THE SEAT
Start with the seat, work following the graphic on the 70 cm ring.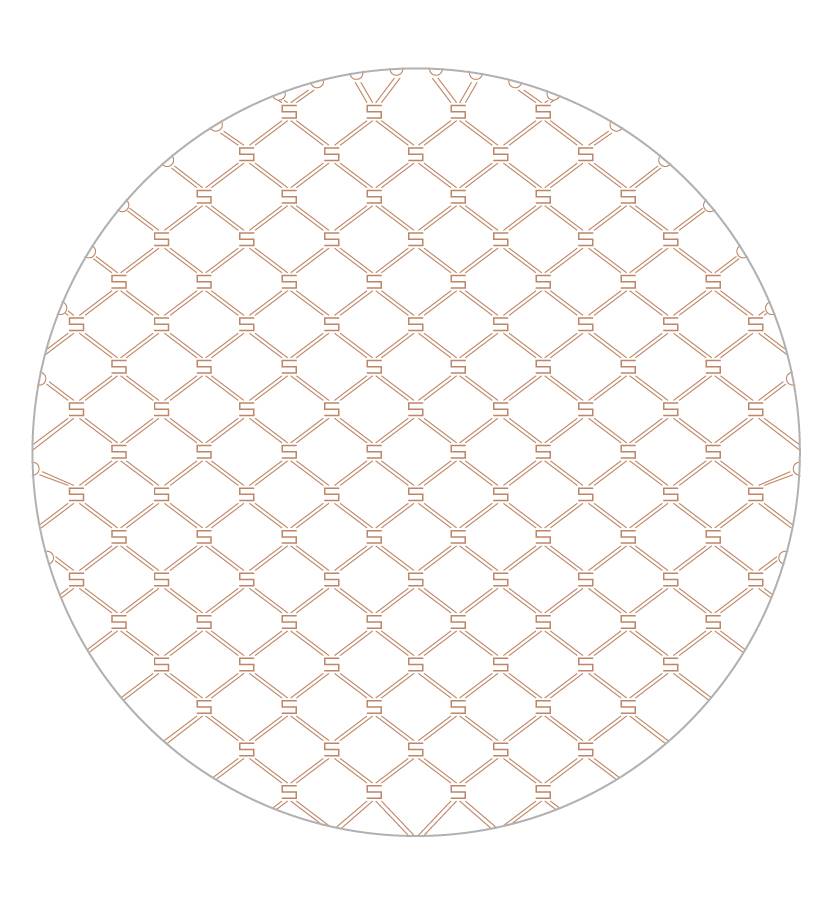 3. THE BACKREST
Put the rods between the seat and the backrest as shown in the diagram.
Knot the two hoops together as in the diagram.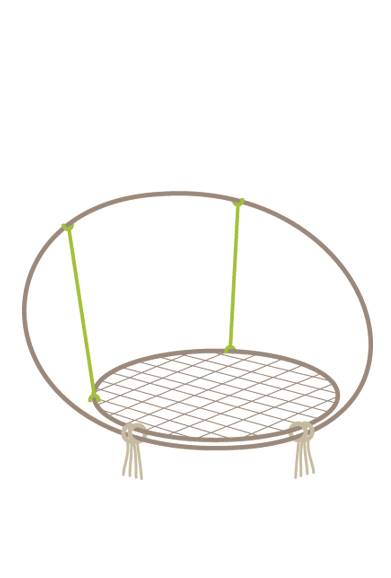 Work following the pattern and knotting the ends to the seat, as shown in the illustration.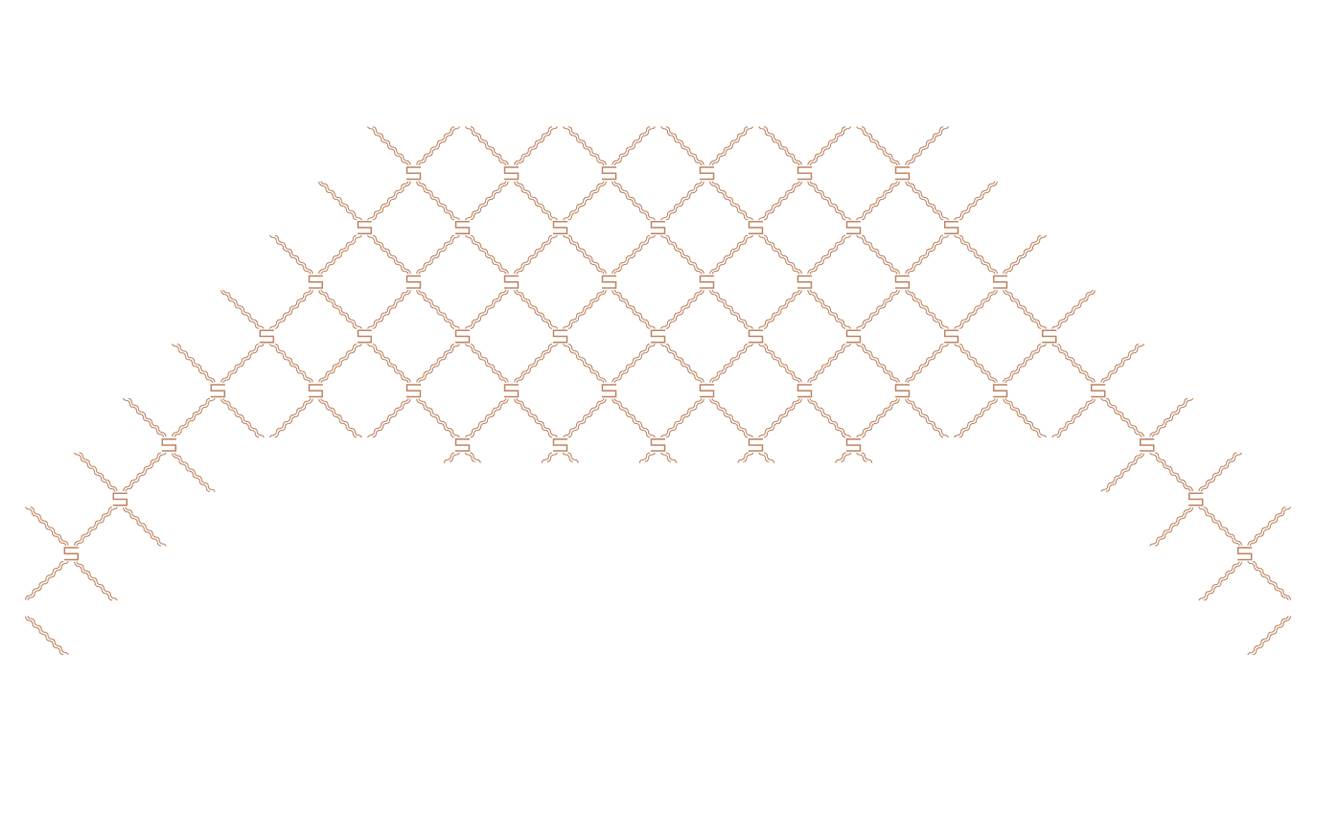 4. ASSEMBLE THE MACRAMEE HANGING CHAIR
Once finished wrap each hoop with cord. In this way, you will secure the ends of the knotted cords. At the same time pass the cord knotting the two rings to join them. Cut cords and mount them on the back of the seat and tie them following the decoration pattern.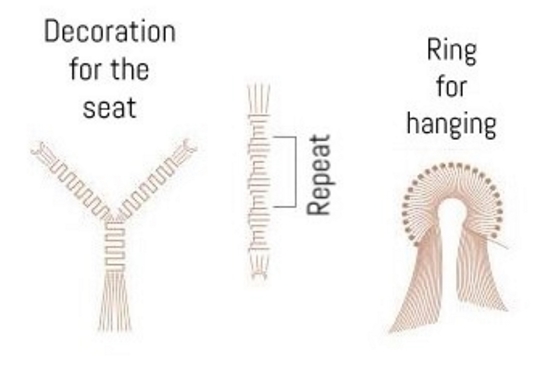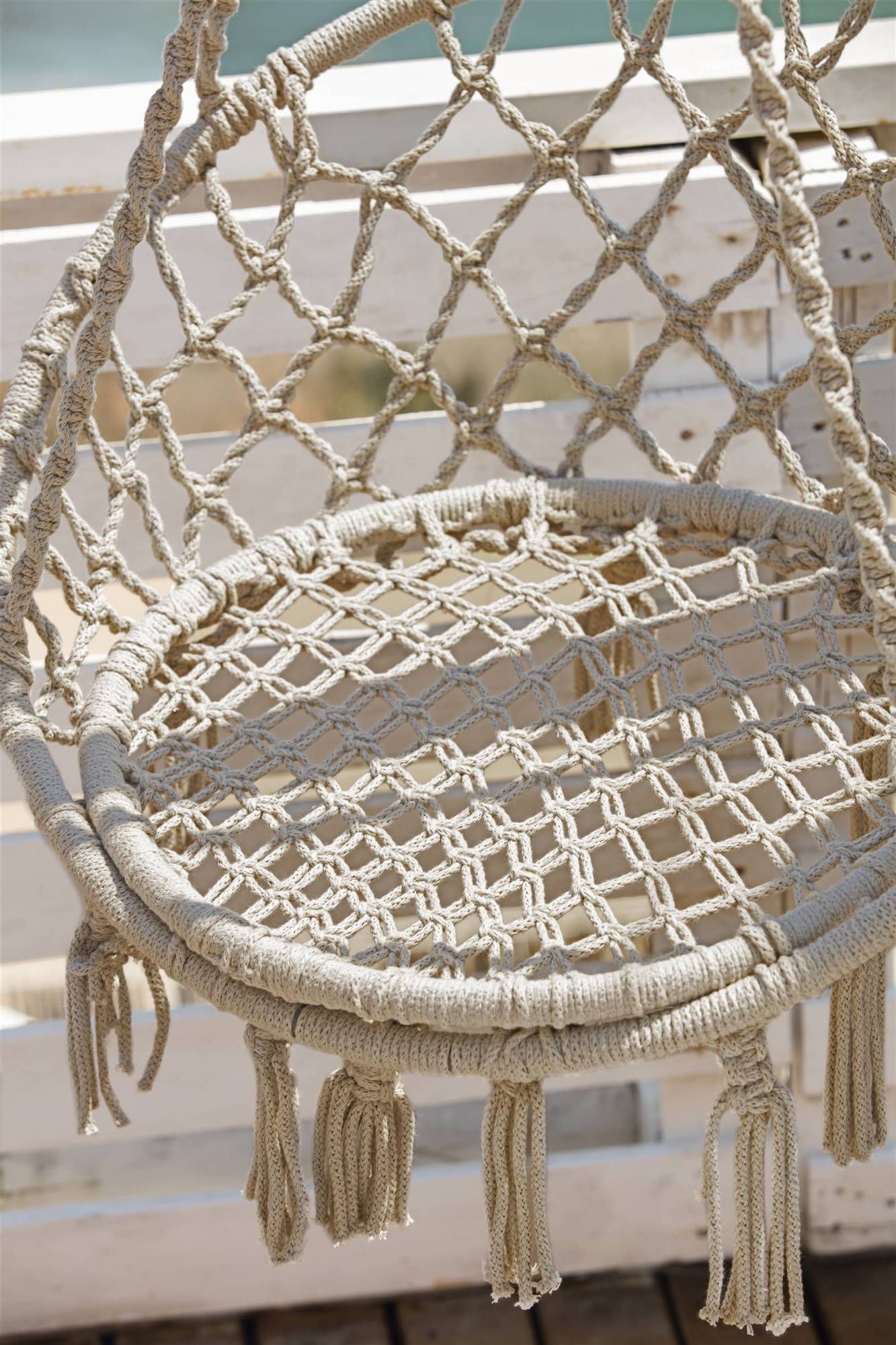 5. TO HANG THE CHAIR
Now you have to make four ropes using the spiral knot technique. You will need 8 cords, 4 of them twice the lenght you want plus 50 cm and the other 4 three times the desired length.
To start make a loop fold fixing the threads to the chair as seen in the photo. The short strips are tied to the backrest, the longer ones are on the front. Start your spiral knots and continue until you've reached the desired lenght. Then, gather all the threads and tie them into a loop as shown in the drawing. Leave the ends hanging at different lenghts and finish them with 3 or 4 basic knot
If you can't make the ring for hanging using the double half hitch as shown in the diagram, you can try this method: