Jewelry
DIY jewelry storage ideas – Creative ways to display and organize
Probably your jewelry is placed in a practical but boring jewelry box. With these clever DIY jewelry storage ideas you can let your rocks sparkle like true decorative objects! With our tips the simple wooden boxes are transformed into real treasure chests, an old picture frame ennobled with stylish upholstery and small hooks and branches become sparkling displays. Check out these creative ways to organize your necklaces and earrings and to display your most favorite pieces, too…
DIY jewelry storage ideas – Tailors bust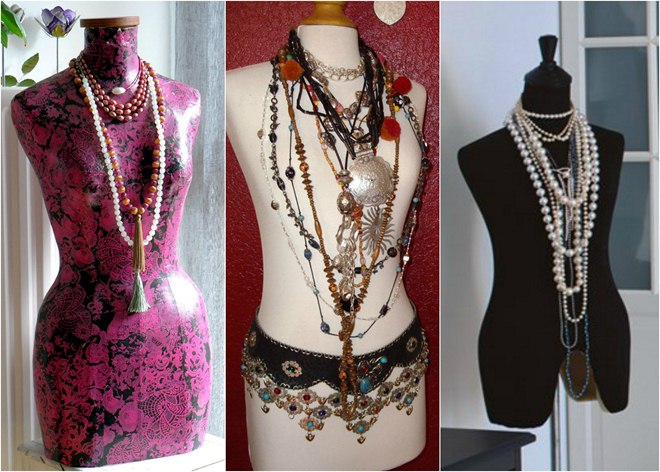 A tailors bust can make your room look like a designer's studio. Brooches can be easily pinned into the pad.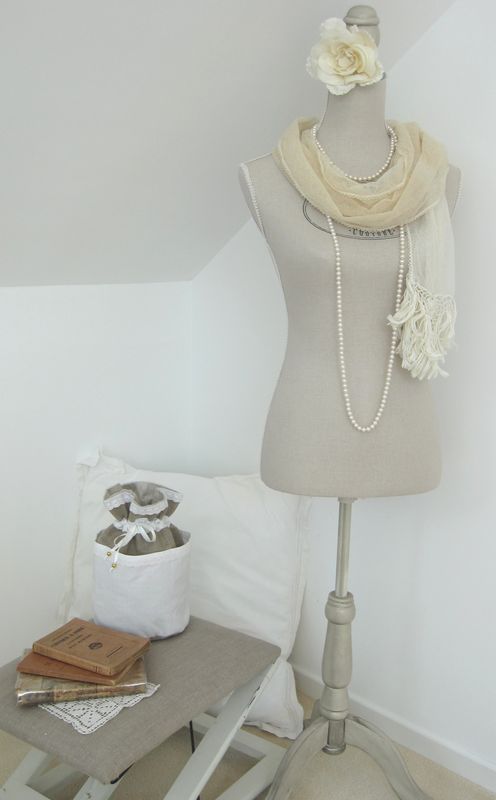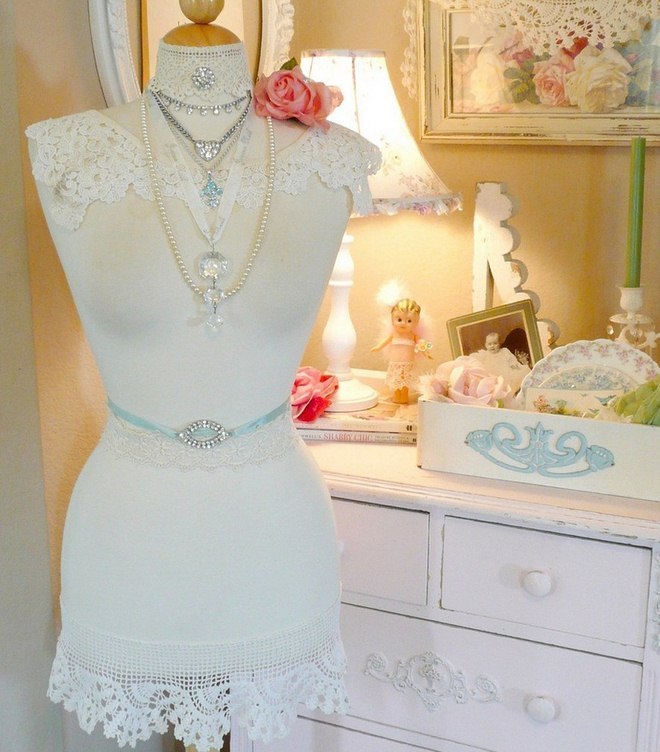 DIY jewelry storage ideas – Colourful bracelets on vases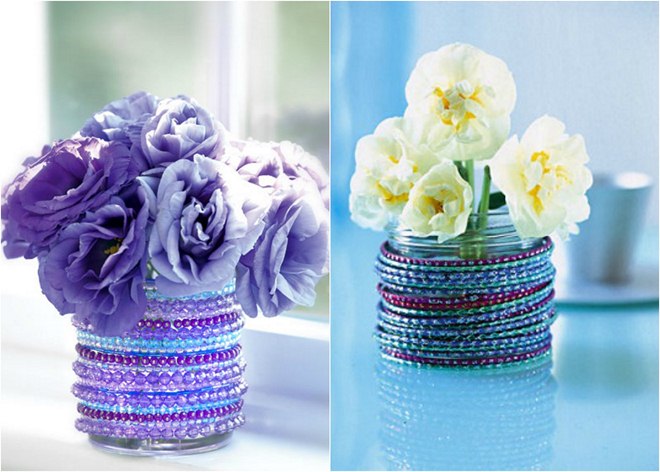 Your bangles have a decorative task and not just on your wrist. Because the beautiful pieces can decorate vases, too.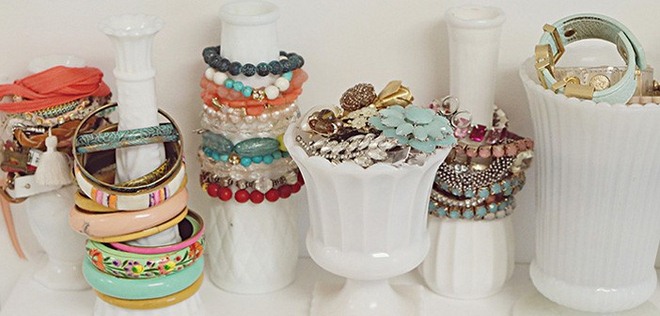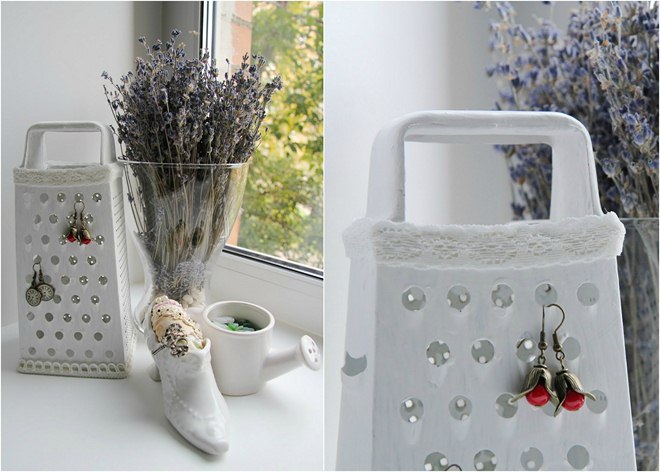 Old items with new use because the chic earring holder was earlier a cheese grater.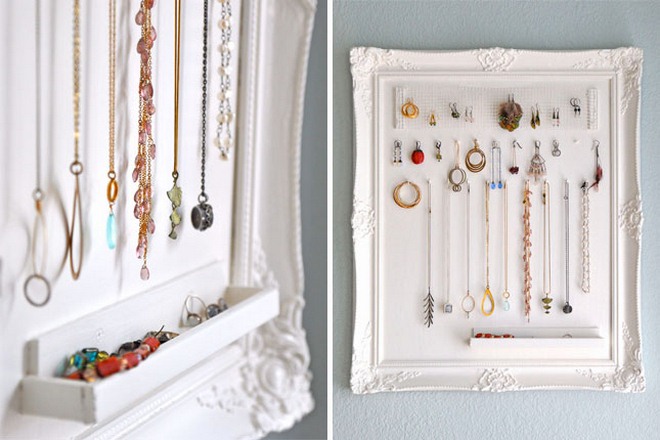 Picture perfect: The jewels are presented in an old picture frame  …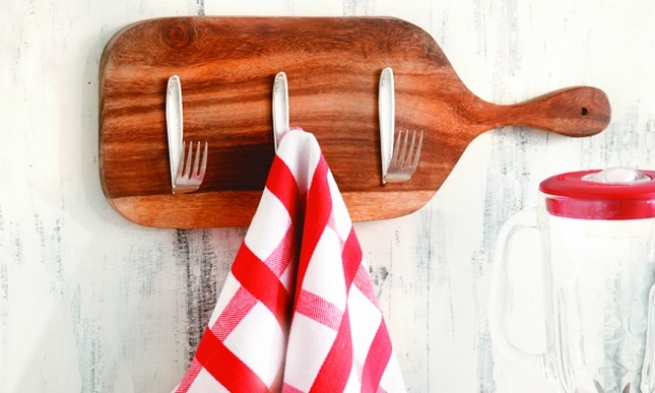 Old cutting boards can also serve as storage for jewelry. How so? Just add a few hooks …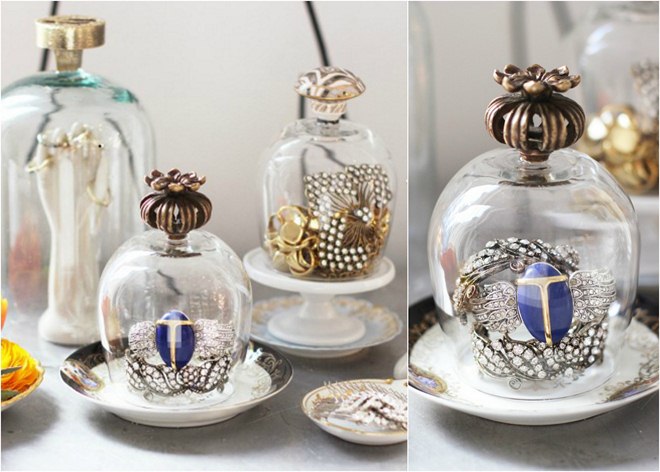 Under the glass: This unusual storage for jewelry is a real eye-catcher! Under glasses, we placed small cloth pillow, presenting the finest pieces of jewelry.
Bathroom organizing ideas – Towel storage made of decoupaged tin cans
13 DIY home office organization ideas – How to declutter and decorate
An easy No-Sew Tutorial for a DIY makeup brush roll organizer
DIY ring storage box made of empty chocolate box insert
Easy DIY storage ideas for your garden tools and kitchen utensils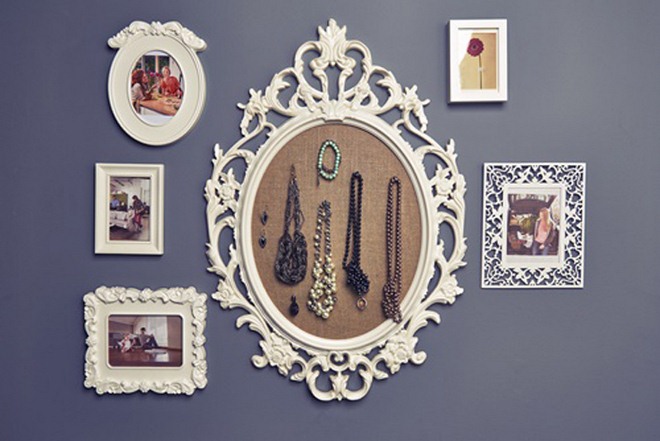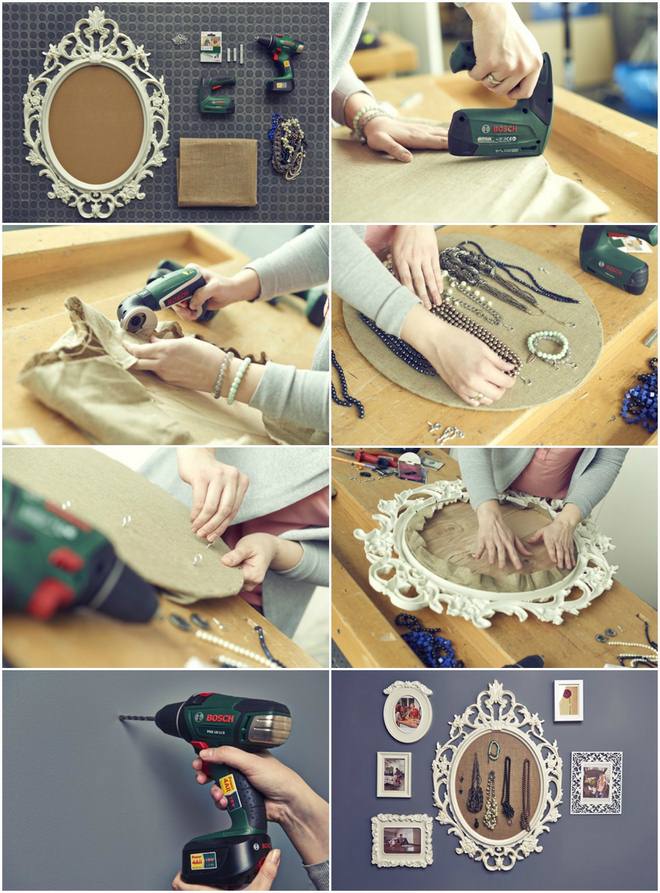 Mirror, mirror on the wall, you're the best storage for jewelry of them all …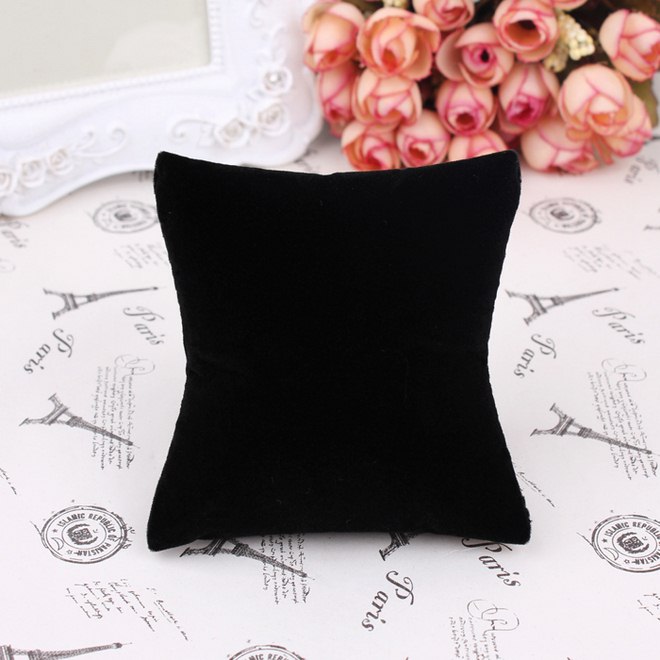 Some DIY jewelry storage ideas can be so simple: Take a pillow and pin your earrings and brooches.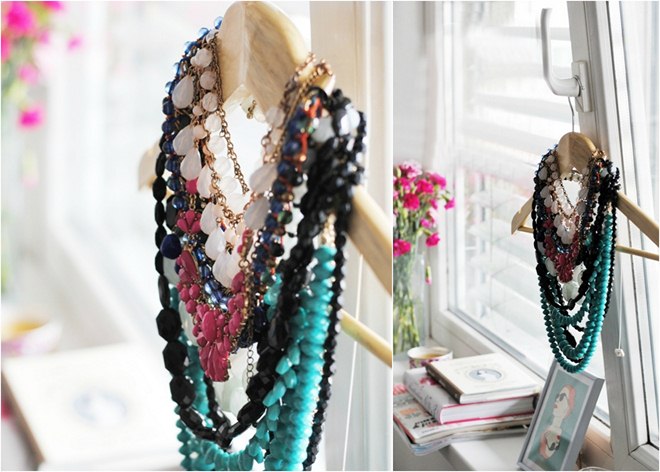 No place for jewelry box or a tree? Well, on a clothes hanger hanging from the handle or in the closet there is certainly still a place for the jewelry.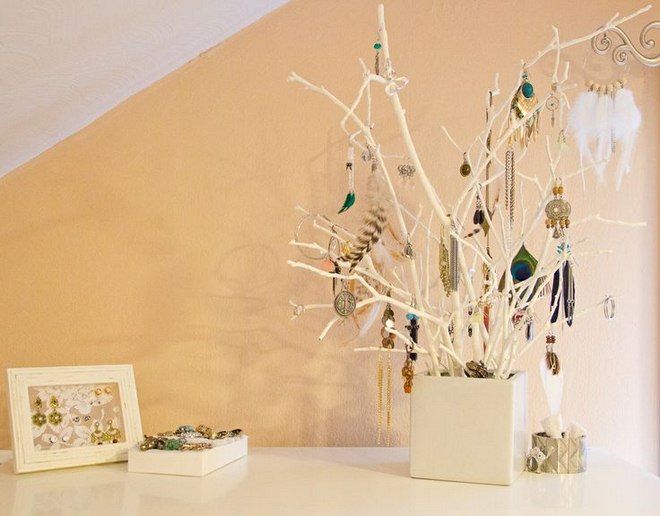 Great jewelry can now be found on twigs and branches – as if a thieving magpie had forgotten them there.
The classic for the jewelry store: Jewelry hand! Make it yourself …