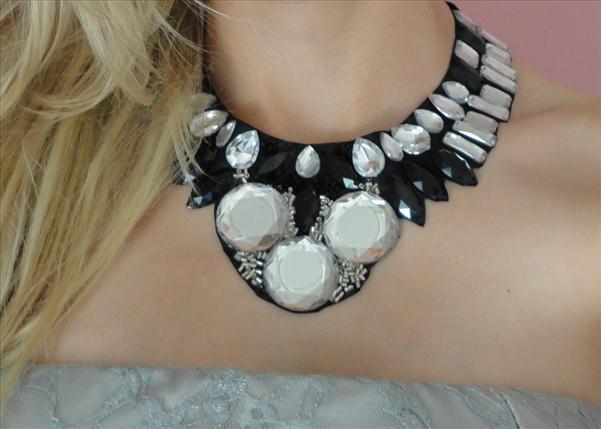 Jewelry
DIY collar necklace for straples top and embellished shirt with pearls
The collars has been a top fashion trend since a little while, therefore we've decided to give you some ideas and inspiration on how to make a beautiful DIY collar necklace by yourself. Besides they look amazing with a straples tops that are one of the best summer clothings.
DIY collar necklace with green and white rhinestones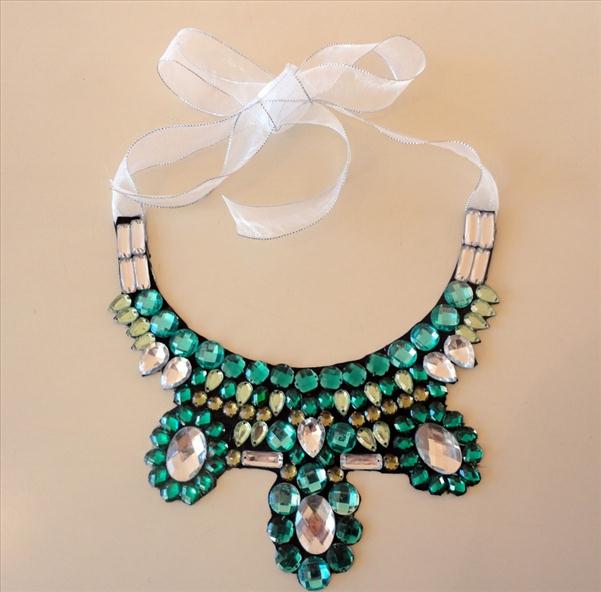 You are probably thinking that you were a magpie in a previous life, because you love everything that sparkles and shines. No, you are just a woman. And with these DIY rhinestone collar necklaces you can sparkle with all the lights of the rainbow.
DIY collar necklace – Step-by-step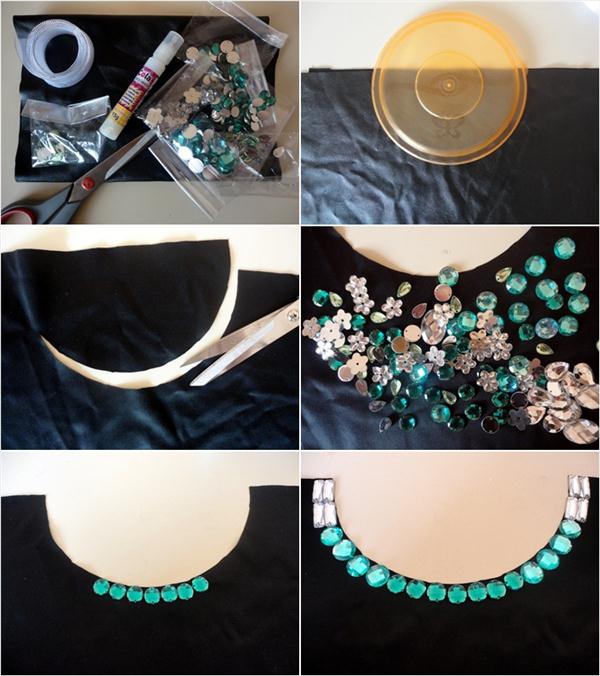 And the best thing is that all crystals and rhinestones can be bought in any craft shop and they are quite inexpensive. Now, how to make the collar necklace. You need the rhinestones, ribbon and piece of black thin leather or satin.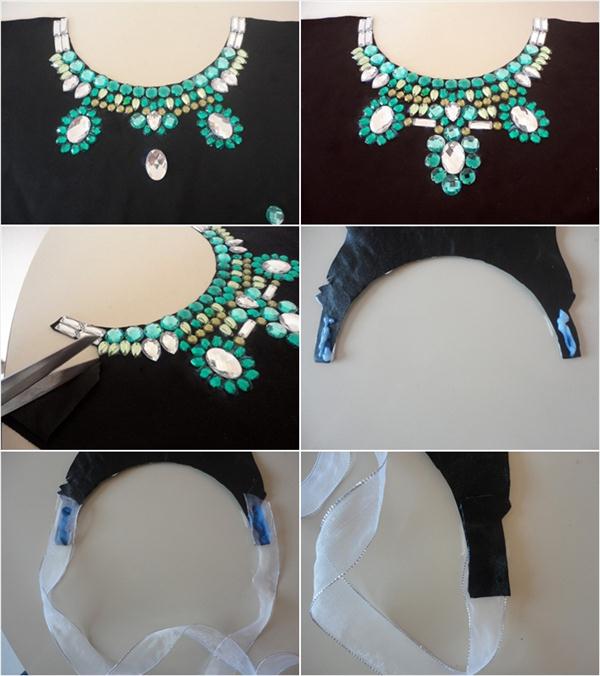 Use a circular template and cut out a half circle of the fabric. Start sewing or glueing the crystals. Start from the first row. Next compose any pattern you wish. When you finish, cut out on the edge. Glue the ribbon. And we're ready! There are several versions of the necklaces below but the technique ist the same. So have fun and sparkle!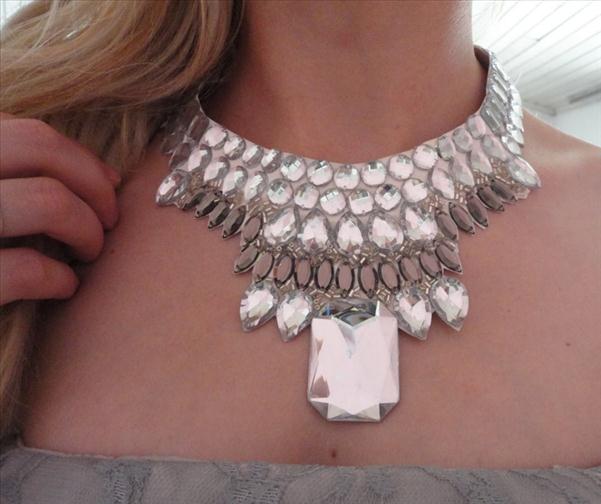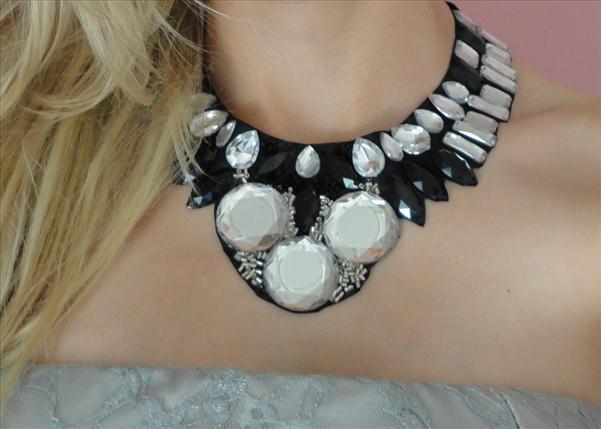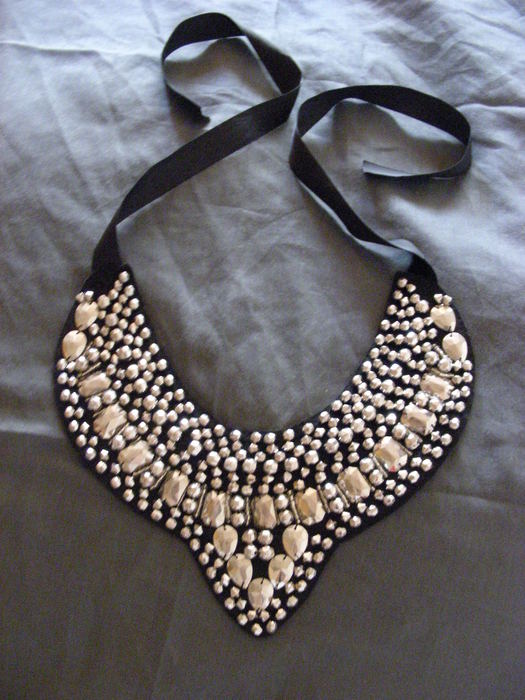 Another great idea is decorating the collar of a plain shirt or an evening dress. The collars with pearls look very stylish and sophisticated. Follow the steps and give your faux pearls, vintage rhinestone earrings, buttons, aurora borealis beads a new beautiful perpose.