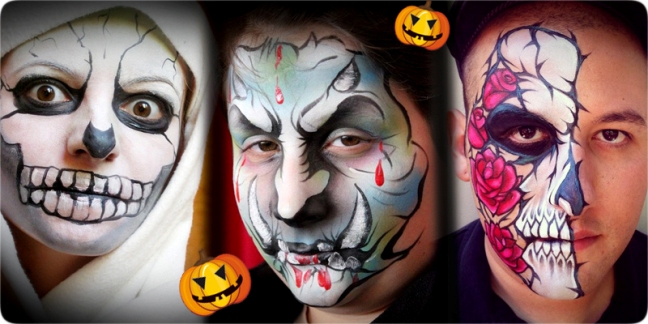 DIY Fashion
34 pretty and scary Halloween makeup ideas for men, women and kids
Makeup is what gives your Halloween costume a real wow-effect. It is just as essential as a  the Halloween costume itself or you can use it as a last minute accent if you are an impusive person and usually decide everything in the last moment. We have put together some really pretty and scary Halloween makeup ideas for men, women and kids. Some of them have step-by-step tutorials, some – don't, but you can easily figure it out. With a little patience, a little preparation and some hair and makeup trials at home, you will be able to repeat any of these amazing pictures, or upgrade the designs with your own.
HALLOWEEN MAKEUP IDEAS FOR WOMEN
HALLOWEEN MAKEUP IDEAS FOR MEN
FOR KIDS
And for the most skillful of you …. this Davy Jones Make up is award-winning.