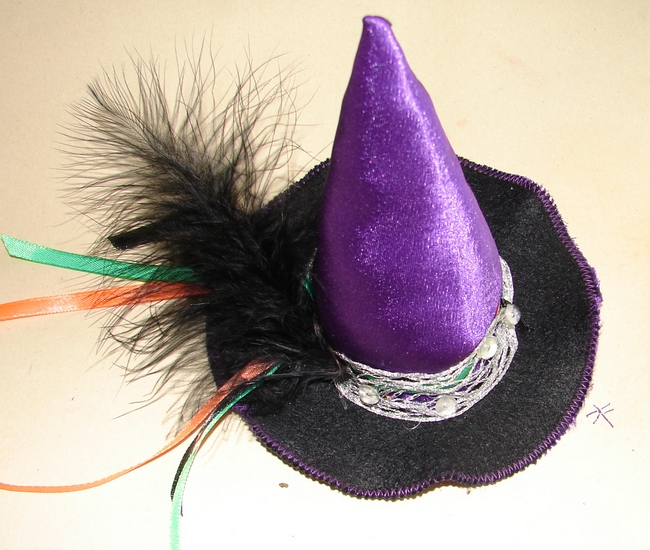 DIY Fashion
4 easy DIY Halloween hat crafts for kids to complete their costume
You know that many Halloween costumes look incomplete without an essential accessory that is instantly recognizable for the chosen character. What would be a superhero without his cape, a pirate without his hat and eyepatch and a witch without her witch hat? You've got my point. Learn how to make these easy DIY Halloween hat crafts for kids and complete their costumes with this super important accessory.
DIY Halloween hat crafts for kids – The little witch
You'll need a sheet of black or brown craft paper 50 – 70 cm. Print out the parts for the hat edges on 4 A4 paper sheets. Cut them out and tape the four parts into a full circle. With a pencil, draw the template on the craft paper (1). Cut and tuck the rest on the inside (2). Thake the remaining piece of paper and make a cone (3). To be accurate, measure with the edge (4). Align the end of the funnel (5). Stick it with glue and pinch with staples. Connect the periphery and the cone. Glue the tabs on the inside of the periphery (6). Decorate with various ornaments like this "golden" gift wrap (7).
 You can make also a small paper ghost accessory from a napkin
DIY Halloween hat crafts for kids – How to make a pirate hat
 The pirate costume is one of kids favourites. Make this simple pirate hat in ten simple steps. You need 2 A4 sheets of paper, craft paper 50×70 cm, white and red felt, white crepe paper, feathers, craft glue, brass fasteners, rubber band.
 Mini witch hat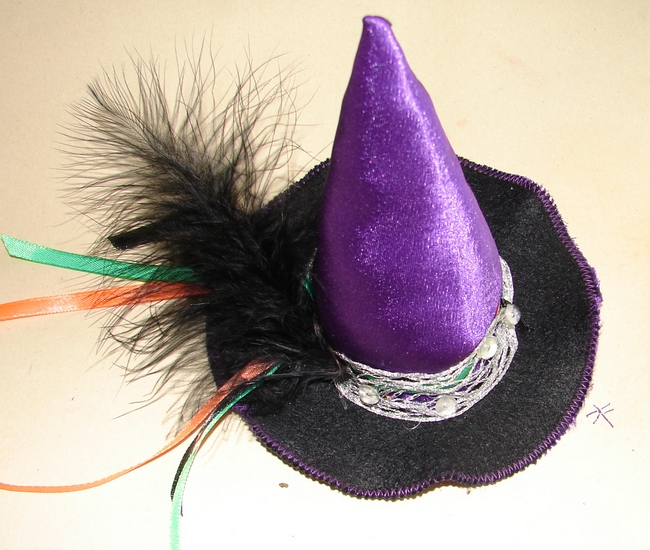 DIY top hat made of playing cards