DIY Fashion
15 DIY flip flop ideas – How to decorate your summer sandals
Summer is coming and we're already dreaming of white sand, blue sea and refreshing cocktails. But before you start packing for your beach vacation, you should have a look at these original DIY flip flop ideas! Flip-flops are an essential accessory for the summer and can pair with almost everything like bikini, shorts and dresses. No matter the occasion, there are flip-flops made for it. Or even better! You can personalize your old rubber flip flops so that they can match your new outfit or just to jazz them a bit so that they can become stylish as never. Check out these cool ideas and tutorials and pick your favorites!
Creative DIY flip flop ideas to try this summer
These models were inspired by the most colorful and sunny time of the year – the summer! Decorate your sandals with beads, buttons, fabric scraps, a silk scarf, leather and any other embellishments that you can think of. Pick your favorite color and start sewing and gluing!
 DIY summer project – Bag unwraps into beach towel blanket with pillow
6 different ways to tie a sarong dress and pareo skirt for the beach
DIY flip flop ideas with beads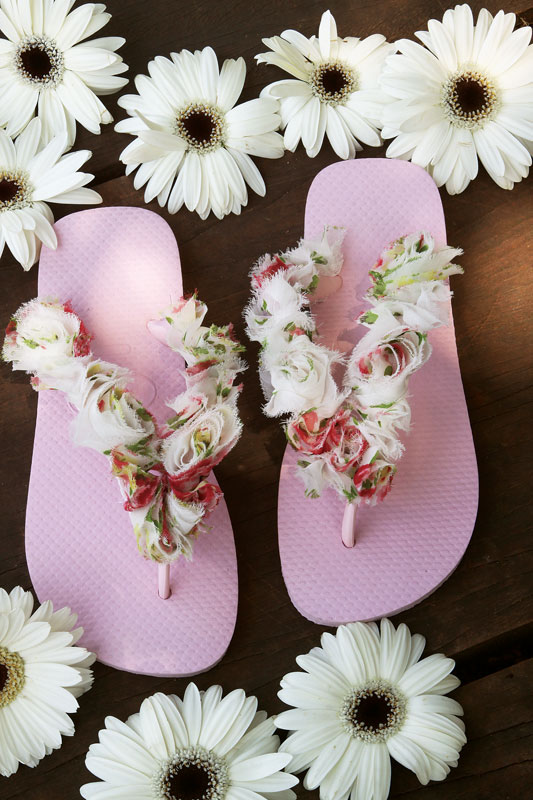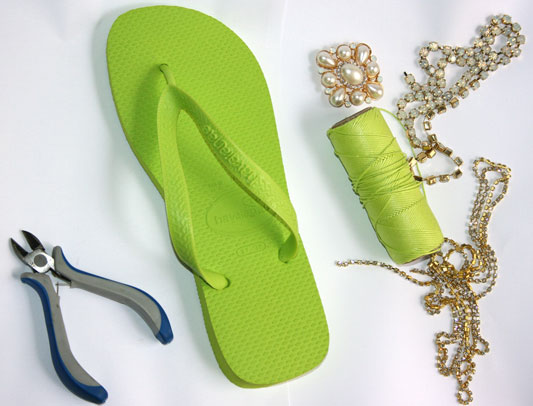 10 DIY flip flop projects – How to embellish your sandals with beads