Valentine's Day
10 Table decoration ideas for Valentine's Day to impress your sweetheart
On 14th of February we'll celebrate the most romantic holiday of the year! For Valentine's Day brunch we need to select an interesting and romantic table decoration ideas in which to present flowers, hearts, red and pink colors to impress our loved one. Hopefully these ideas will be useful for you to spend an amazing romantic holiday.
Table decoration ideas for Valentine's Day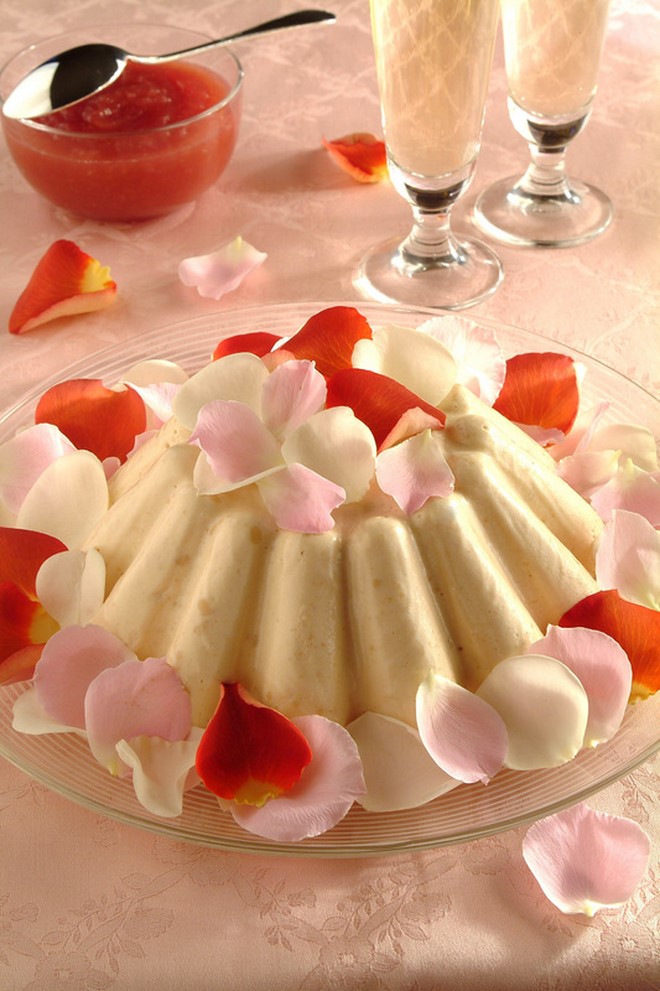 Valentine's Day is the day of love. Surprise your sweetheart at breakfast with a table full of love and adorable table decoration. The little heart of rose petals around the plate and the napkin, packaged as a gift, are inviting you to a romantic start of the day.
Table decoration ideas for Valentine's Day for breakfast
Wow, what a sweet welcome in the morning. And it is also made quite quickly. Make a small little heart in the plate with strawberries or raspberries. In the middle put a small card with a poem or love greeting and finish the Valentine's Day surprise!
small heather wreath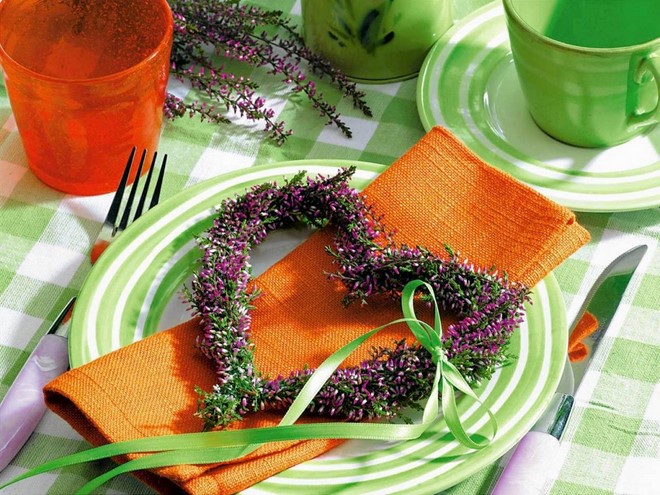 It's not necessary that all must be in red: Even a heart of heathers branches with pink blossoms can make her/his heart melt.
red heart confetti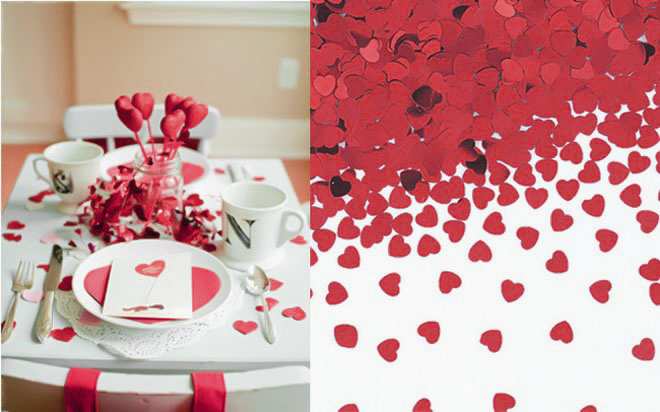 Scatter heart-shaped confetti all over the table. Add a sweet bouquet of red roses and votives and the room will be full of love!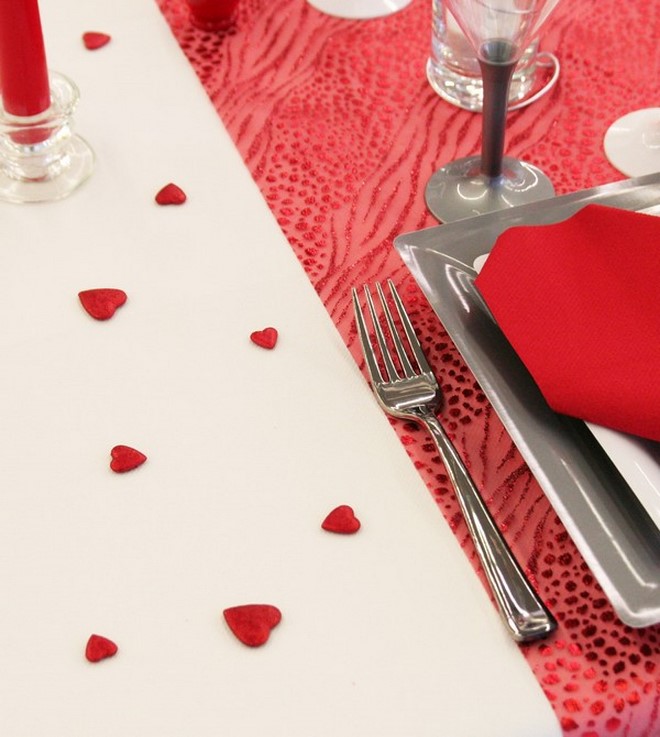 Get creative with vase fillers
Get creative before Valentine's Day and craft this centerpiece for theValentine's Day table. You'll need heart shaped cookie cutters and sponges or heart make up sponges in different colors. Place the hearts in a tall glass vase and add flowers.
Tea bags with heart tags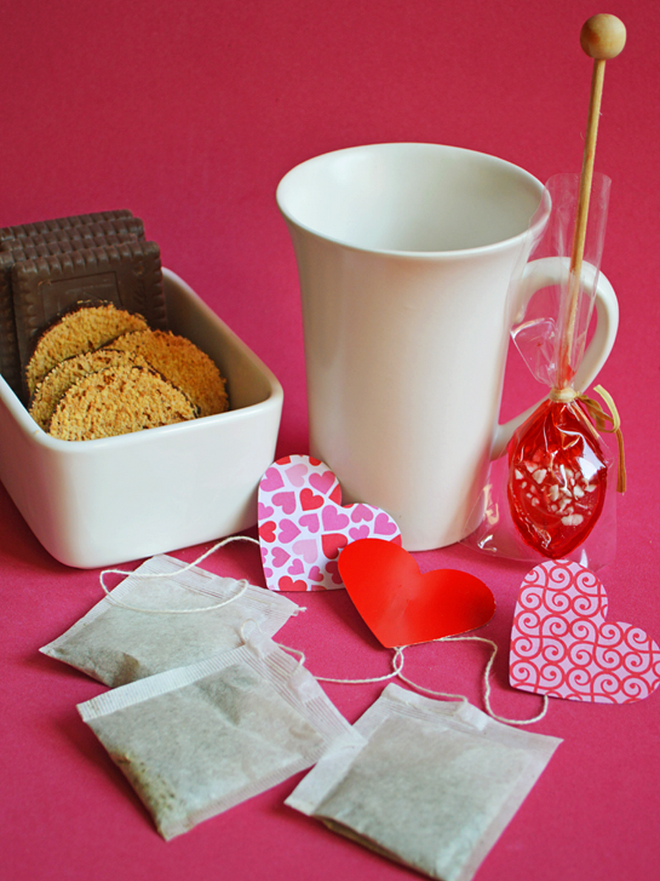 A special love surprise for tea lovers: Romantic tea bag tags! A wonderful way to say " I love you " for Valentine's Day breakfast.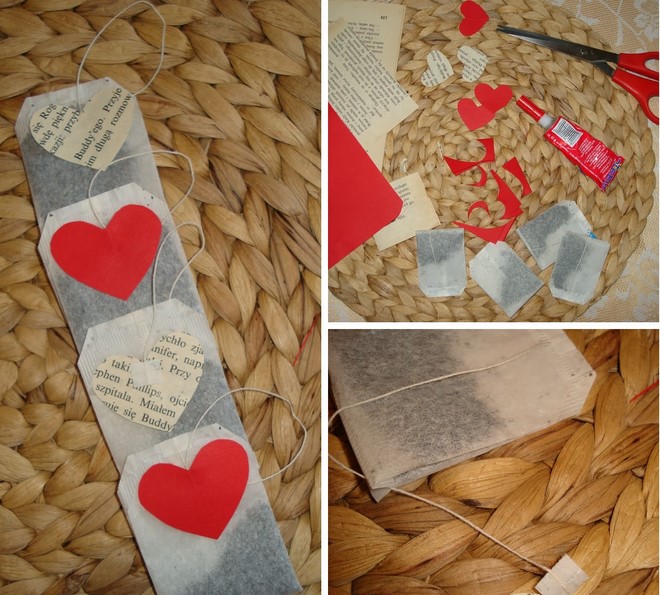 Breakfast in bed on Valentine's Day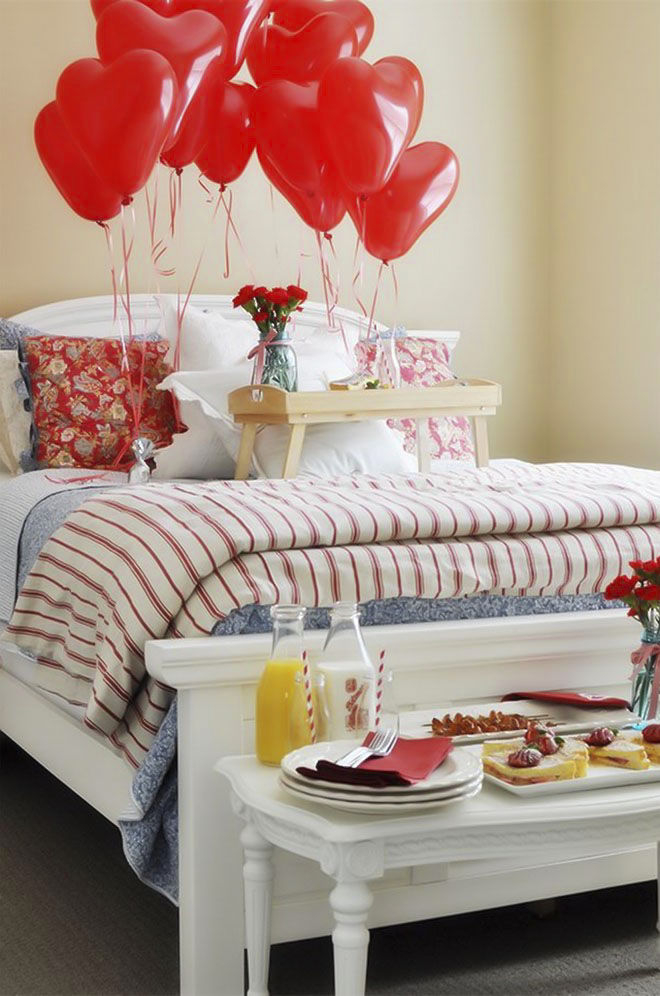 Women love it when they get breakfast in bed. A bunch of flowers, cool sparkling wine, strawberries and fresh bread are essential on Valentine's Day.
Heart shape napkin fold
If you decorate the table on Valentine's Day, a beautifully folded fabric or paper napkin should not be missed.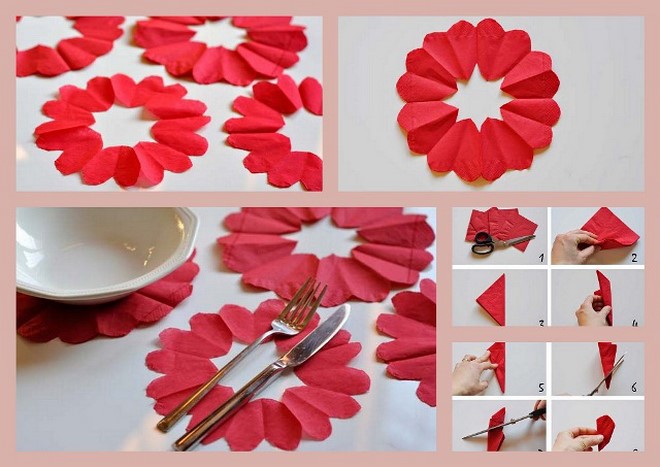 Valentine's day decoration in the room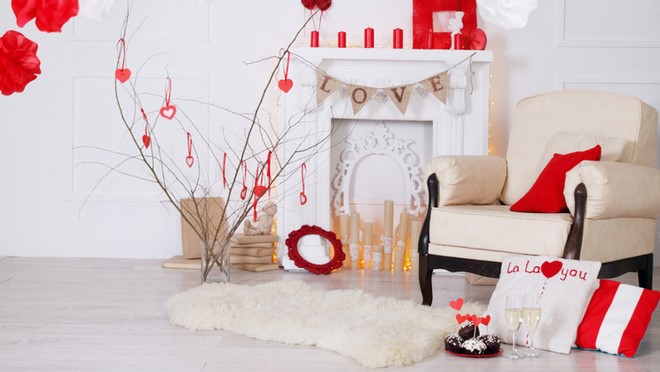 In addition to the nicely decorated table you can also hang a small garland somewhere in the room.
small wreath attatched to the chair
A small but sweet accent: Made a small flower heart from heather branches and tie it with a silk ribbon to the chair.