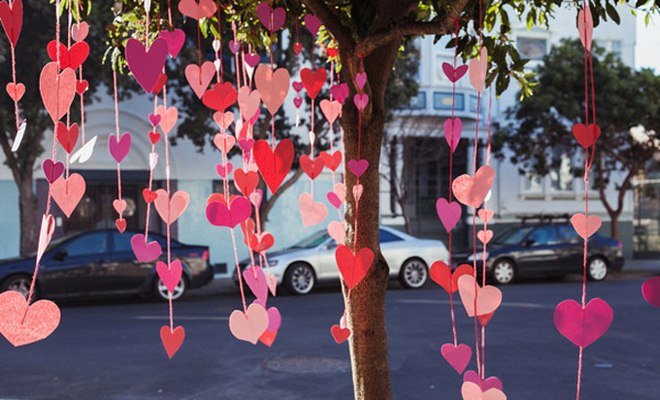 Valentine's Day
DIY Valentine's gifts and crafts to decorate your home and table
Valentine's Day comes in the middle of winter to warm our hearts with love feelings. On this holiday couples usually exchange gifts, love cards and show their love and appreciation to each other. Presents don't have to be expensive to express your feelings. A homemade gift and simple romantic gestures are more that enough. We've gathered for you some sweet DIY Valentine's gifts ideas and crafts that can be a great way to show your love to your boyfriend or girlfriend without breaking the bank.
DIY Valentine's gifts – Personalize plain white t-shirts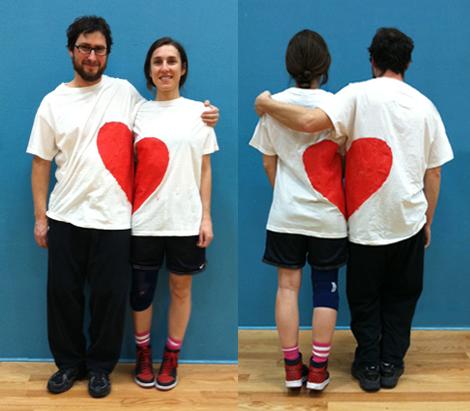 Each T-shirt appears to be decorated with an abstract design but when the two t-shirts are united they form a big red heart. Isn't it cute?
DIY Valentine's gifts – T-shirts for a couple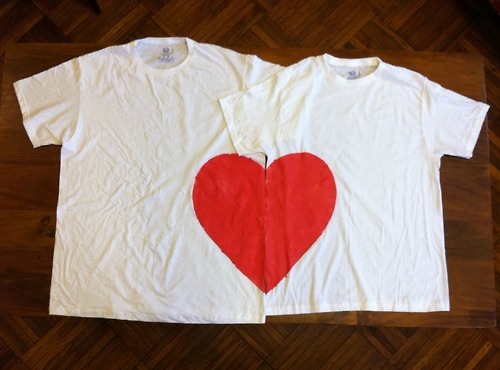 You need two plain t-shirts (for a man and for a woman), scissors, red fabric paint, a large piece of card stock and paper stencil.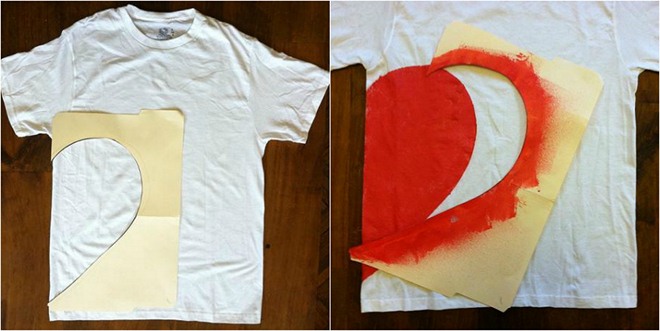 First, protect your work surface with newspapers. Lay the t-shirt on the table and slide the card stock between the fabric layers. Cut out the half-heart template from paper and line it up along the side of one of the T-shirts, right under the sleeve. Then stencil the heart with red fabric paint. Flip the template to paint the other half of the heart on the other T-shirt. Let dry completely.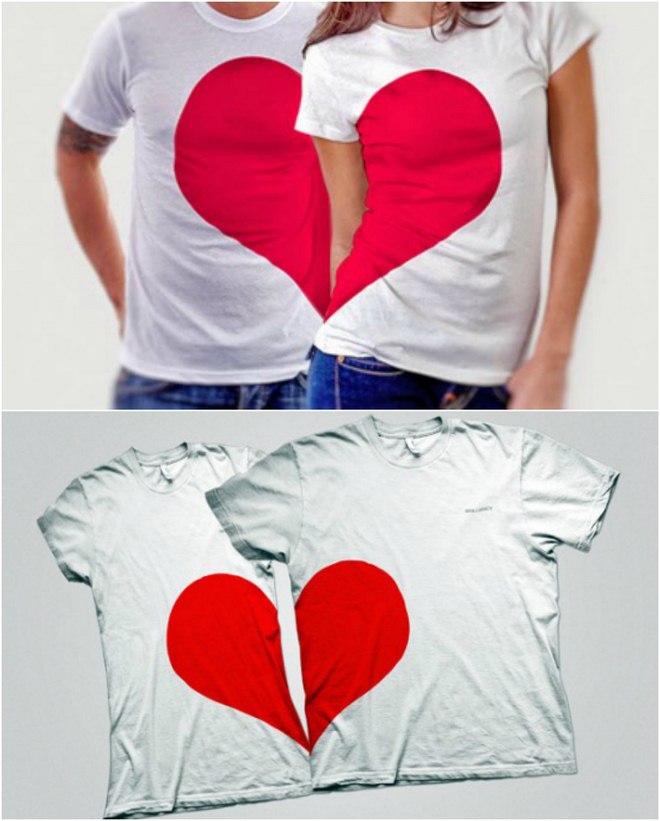 Stenciled women tank top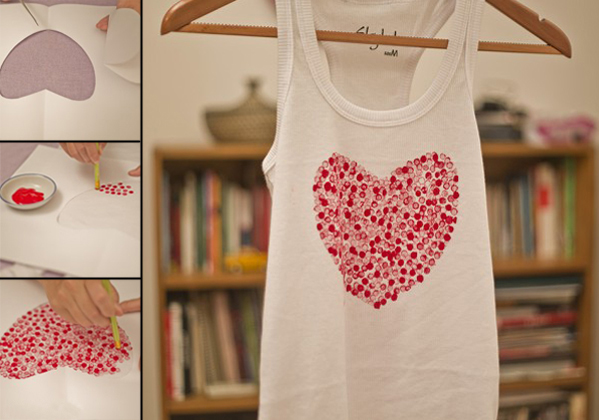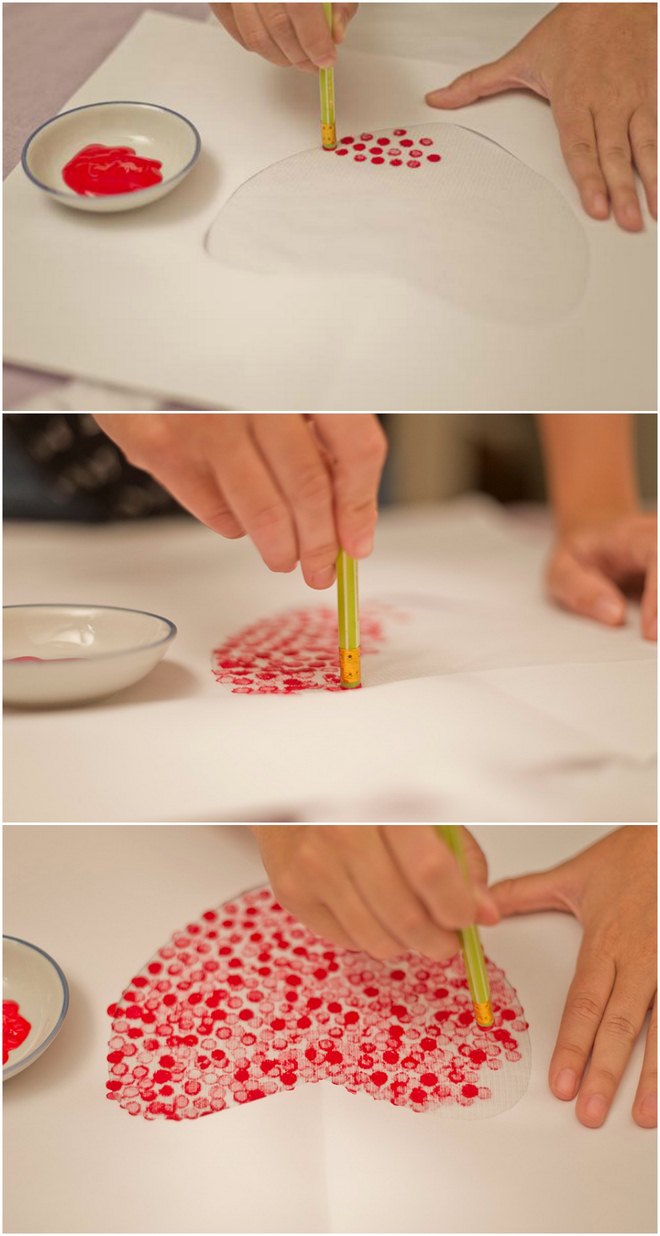 Stencil a plain tote bag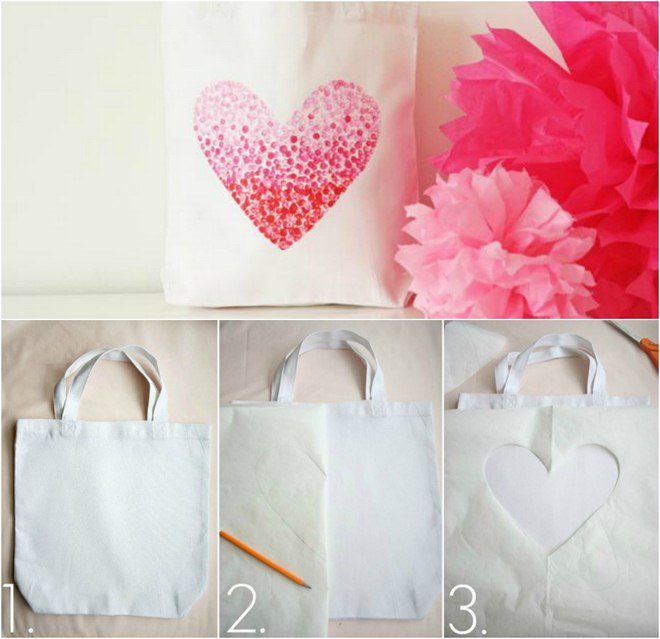 Stencil a fabric napkin or a plain table cloth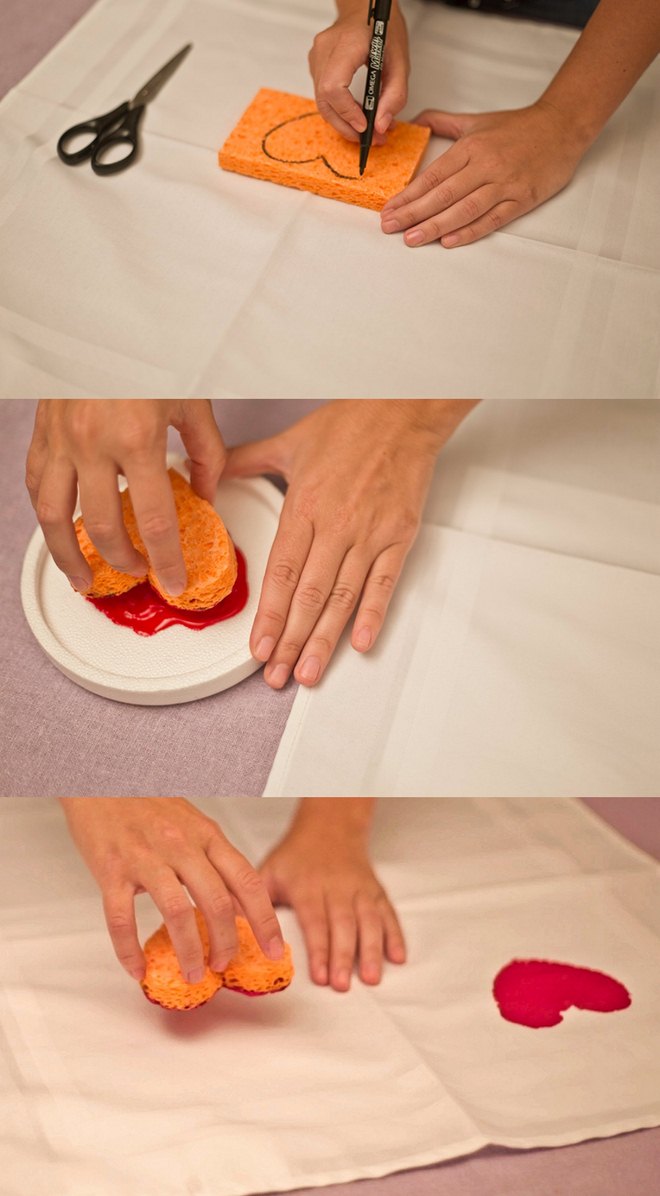 Personalize your pillowcases
.. or sofa cushions
Write down your 52 reasons why you love your sweetheart
Turn an ordinary deck of playing cards into an unique handmade gift for Valentine's day! You need 1 deck of cards, 2 binder rings, a hole punch, glue and printable inserts or other small slips of paper that you can adhere on the cards without covering the card numbers. Here you can find some cool printables and suggested reasons you could possibly have for being in love with your boyfriend/girlfriend/husband/wife.

Jazz up your drinking straws with felt hearts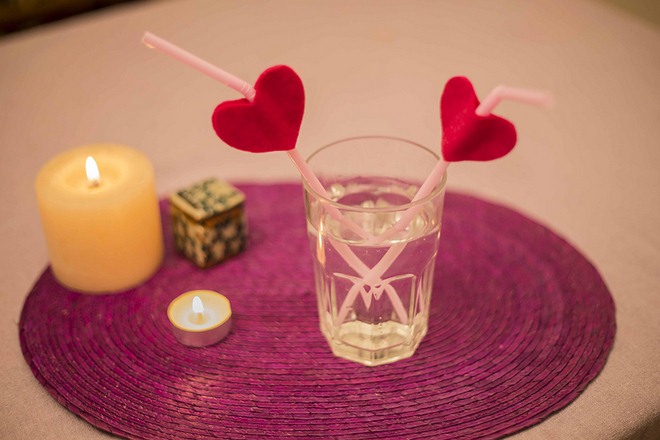 Make Valentine heart garlands using different supplies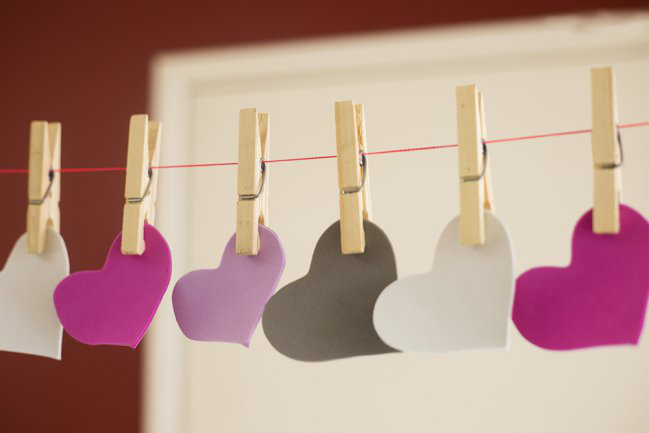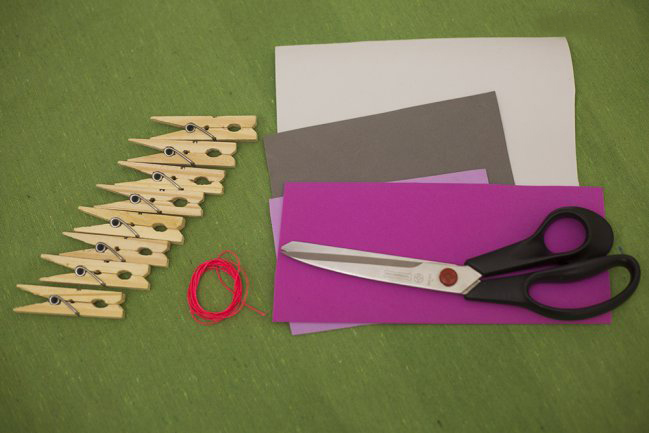 Felt heart garland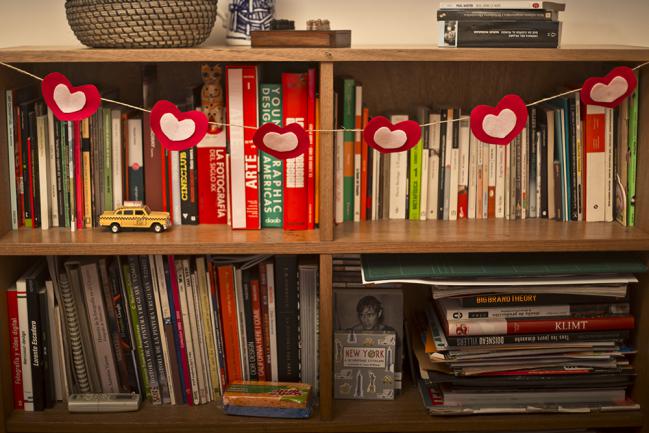 Make napkin ring using red pipe cleaner
.. or paper in two contrasting colors