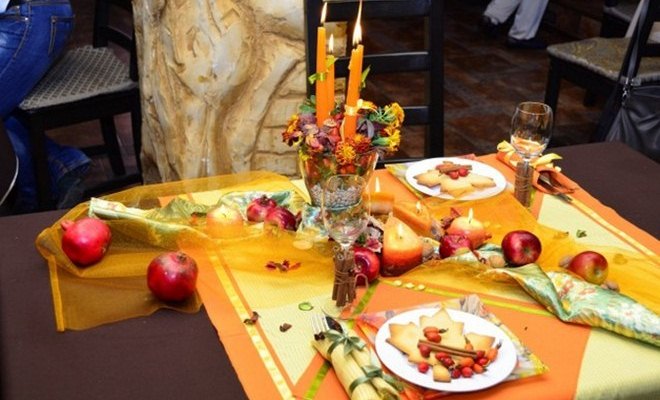 Decorating Ideas
Thanksgiving table decorations and DIY centerpiece ideas
Whether you are decorating for a crowd or just for you and your partner, these Thanksgiving table decorations will create a festive and warm atmosphere in your dining room. Make your Thanksgiving dinner table stunning by using inexpensive materials and celebrating fall!
Thanksgiving table decorations tied in with the fall harvest
Don't get upset of the bad autumn weather, but try adding some cheerful colors on your Thanksgiving table. The most suitable among them is orange – the color of ripe pumpkins, late summer and the sunset!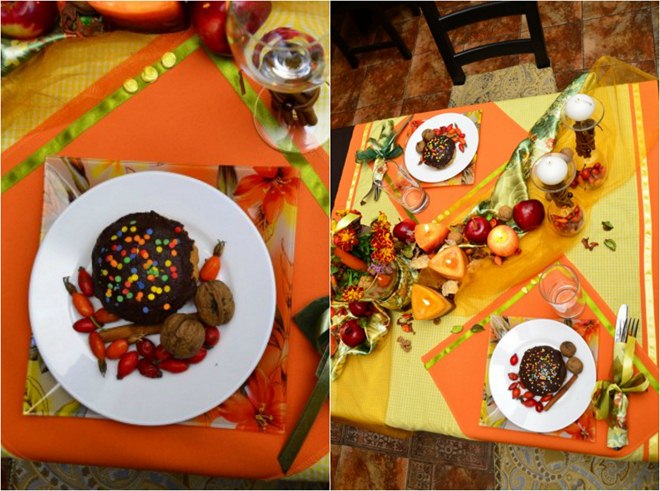 Use bright colored tablecloth, napkins and candles to create an autumn mood at the table. For the rest of the Thanksgiving table decorations you will have to go outside, in the park or your backyard. Ripe vegetables, fruits, berries, nuts, beans – all these wonderful gifts of nature.
White napkins are in the history. Today, paper and cloth napkins with patterns and ornaments  not only protect your clothes from unwanted stains, but also complete your festive table setting.
Thanksgiving table decorations – Easy DIY centerpiece
We offer you one of the easiest and fastest ideas for a Thanksgiving centerpiece. Fill a high glass vase with white beans, corn or walnuts and add some beautiful autumn flowers.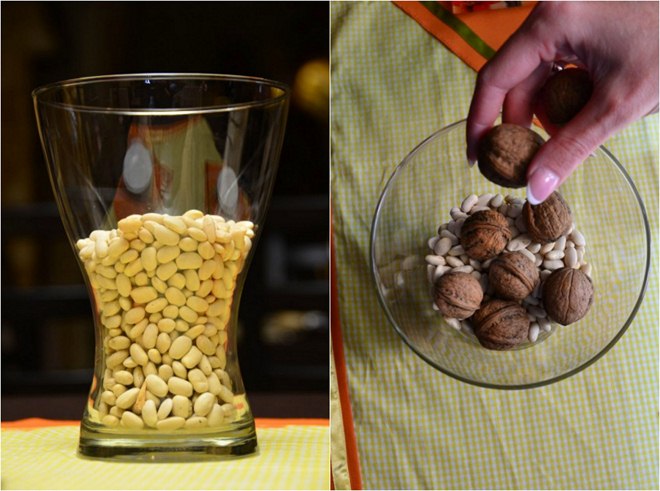 Of course, to make the Thanksgiving centerpiece more warm and cozy, it is important to choose the right candles. Stick four orange taper candles in the glass vase to complete the arrangement.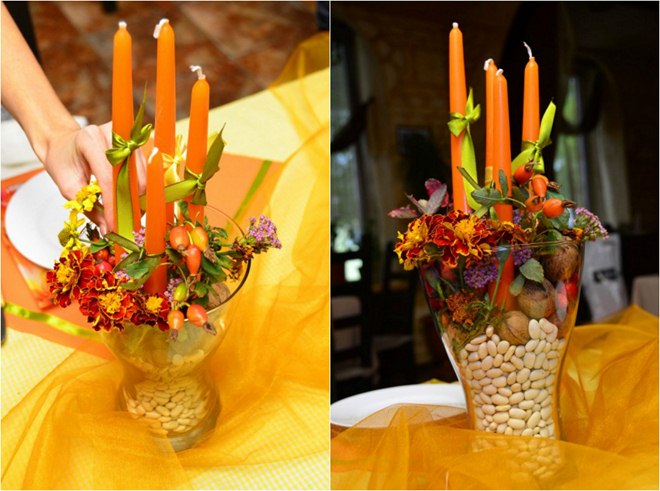 Pick some pillar candles in different shapes and colors and arrange them on the table along with berries, vegetables or fruits.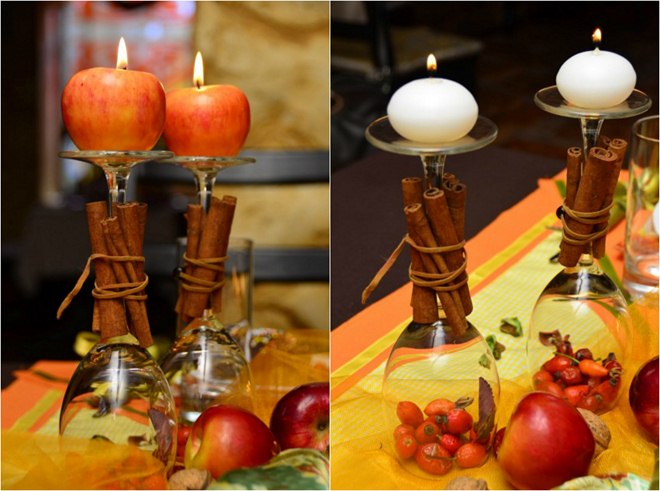 You can also use the idea of ​​inverted wine glasses used as candle holders. For this purpose, you can use small floating candles or hollowed apples serving as tealight holders.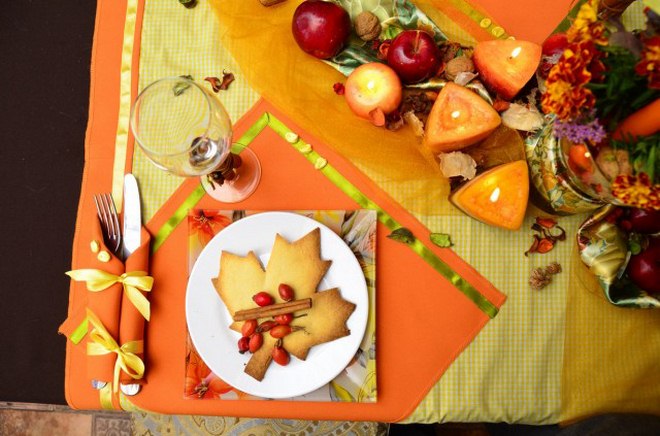 Nuts, berries and dried flowers can be simply scattered on the table or on the plates.
And you can surprise your loved ones with cookies in the shape of autumn leaves that could be easily baked in an oven. They would emphasize the great autumnal mood on your table!