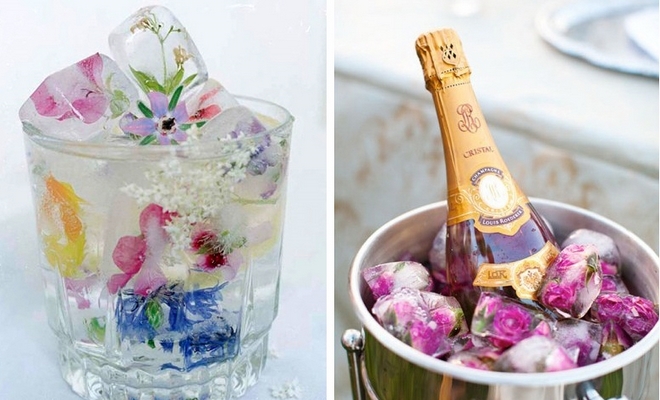 Decorating Ideas
Summer decorating ideas with ice – Flowers and fruits on the rocks
In the hot summer days, we prefer to stroll to the nearest ice cream parlor or to find freshness in a cold cocktail with lots of ice.  But watch out! You can not only drink icy-cold drinks, but you can also wonderfully decorate your table and house with ice. For decorative purposes we are offering you some dreamy summer decorating ideas with ice.
Fresh summer decorating ideas
Freeze some ice cubes or buy artificial ice and you are well prepared for our summer tips with icy decoration. We will show you cool DIY ideas that are really easy but look amazing: Frozen flowers and herbs in the ice cubes, acryllic ice crystals or glass marbles in vases, ice cubes in different shapes, matching spoons for ice cream dessert and much more. These herbs and flowers frozen in the ice cubes create a little fairy tale forest on our table.
Summer decorating ideas with ice and flower blossoms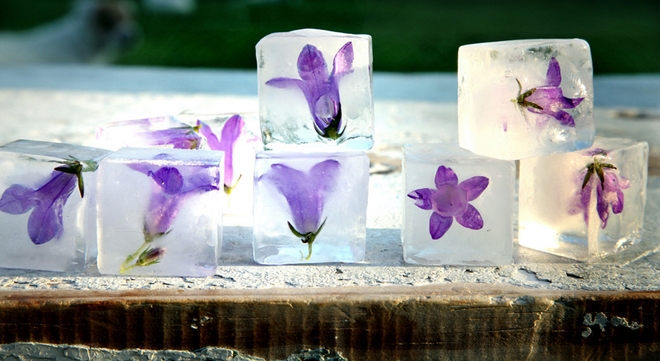 If you don't want your ice to melt, you can use artificial ice cubes and crystals and decorate your rooms. From this you can conjure up more than you think …  See for yourself how refreshing our ice decoration might be for the summer – for the eyes and body…
Freeze edible flowers in ice cubes
Freeze some edible flowers such as roses, purple bellflowers Campanula, yellow Nasturtiums, marigolds and pansies and use the ice cubes to garnish your cooling summer beverages.
Use ice bowls to serve your ice cream
You will definitely surprise pleasant your guests, if you serve ice cream or fruit sorbet in this ice bowl. It isn't hard to make but you have to eat your desert really fast before the bowl melts. Below you can see the steps for making these frozen bowls.
Match fruit and herb colors for additional effects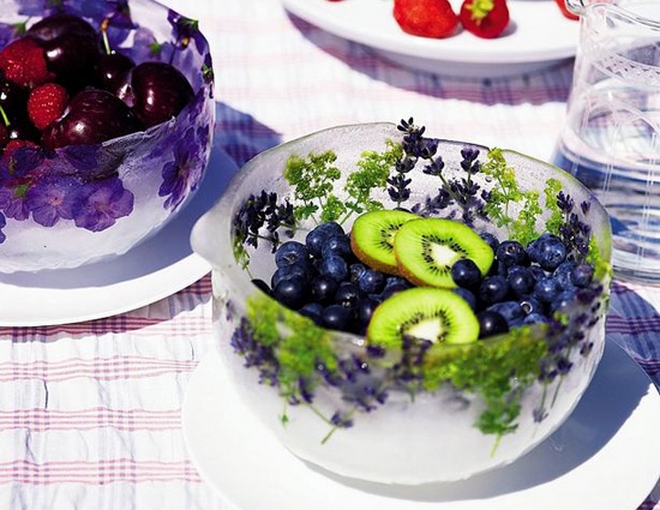 Besides edible flowers and herbs you can freeze red berries as well
Creative way to serve a shrimp cocktail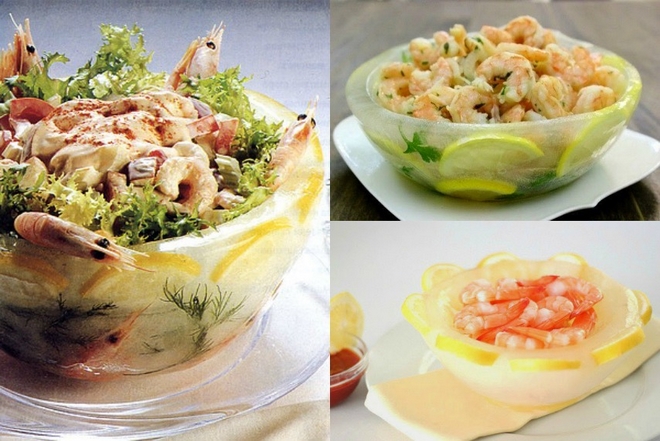 A shrimp cocktail is a perfect appetizer for party or gathering – easy to assemble, healthy and delicious. And because shrimps need to be kept cool, an ice bowl is a great idea. Freeze lemons and dill to add a bit color and aroma.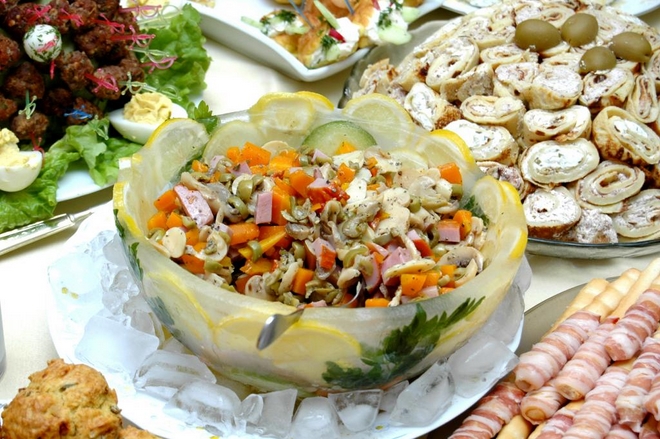 Freeze different fruit juices to make colorful ice cubes
Papaya ice cubes
Iced mocca cubes
If you enjoy refreshing iced coffee, then you could try this recipe by HonestlyYum for Ice Mocca with Coffee Cubes.
Make spicy chai ice cubes
If you are rather a tee lover, then the alternative with spicy Masala chai is your thing!
Frozen strawberries and chocolate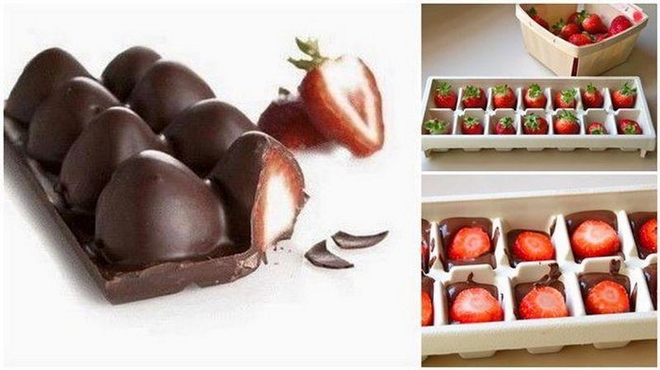 Such a refreshing idea for a summer dessert
Make fun ice cubes sailboats – suitable for preschoolers under age of 5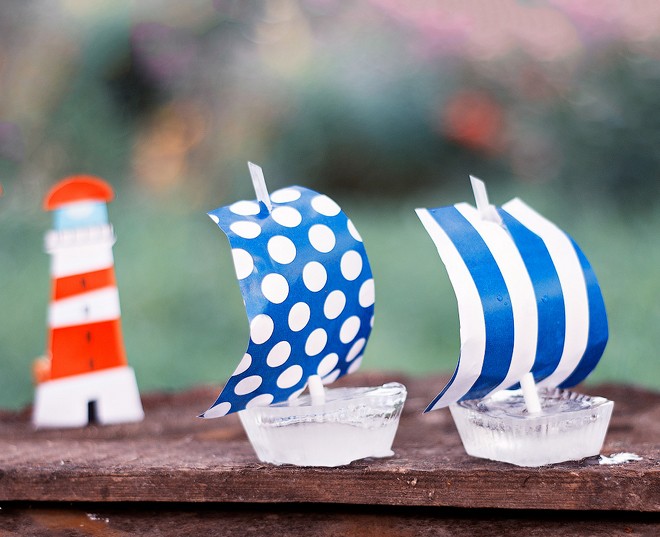 If you are throwing a party, then you can consider preparing some fun games for the little ones. These ice cube sailboats guarantee great experience and are a great sensory game exploring water and ice. You can add some food coloring to make it more interesting as well.