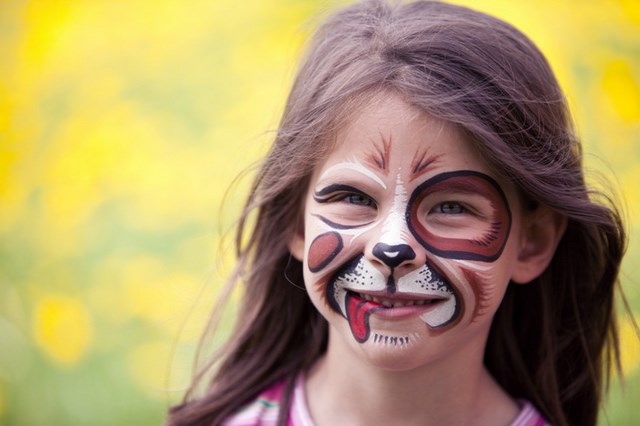 Halloween
16 cute and easy Halloween face makeup ideas for kids
Have you or anyone in your family had a great drawing talent or a secret wish to be a makeup artist? Do you know the make-up techniques or some tricks? Well, now you can let your imagination run free and try your skills with your kid. It would be a great fun for both of you! Face painting is a great idea for a Halloween costume party, a carnival or just a birthday party of a friend. Have a look at our great Halloween face makeup ideas for kids to get some inspiration.
DIY kids Halloween face makeup ideas
Pastel colors and glitter for a girl who likes to shine
At the beginning of each face painting project there is one difficult question: What makeup motif to choose this time? Or which cartoon character does your kid likes the most? One thing is certain – no one else at the Halloween party could have the same makeup because you have the opportunity to create an unique face painting artwork.

flowers on the cheek

little kitty

ladybug face painting
Makeup for a boy – a fan of Batman

Floral motifs for girls

Little beasty

A clown makeup for a boy
A butterfly
a little lion
cute panda bear
a scary mummy
a vampire makeup
little green dragon