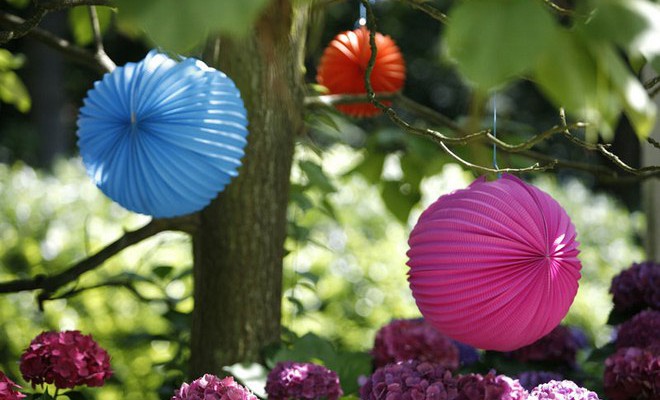 Decorating Ideas
Garden decorating ideas on a budget- Easy DIY projects for summer mood
Colourful garden chairs, ornated mosaic tables and cheerful floral arrangements – bring your garden into a summer mood with these easy garden decorating ideas on a budget!
Garden decorating ideas on a budget – Paper lanterns with butterflies
Paper lanterns, swaying in the wind, are always a romantic eye catcher. You can decorate them with butterflies, dancing in the warm summer air.
Garden decorating ideas on a budget – Candle lanterns with flowers
It may not always be a tea candle that makes these steel garden lanterns so unique. Fresh flowers inside are quite interesting, too.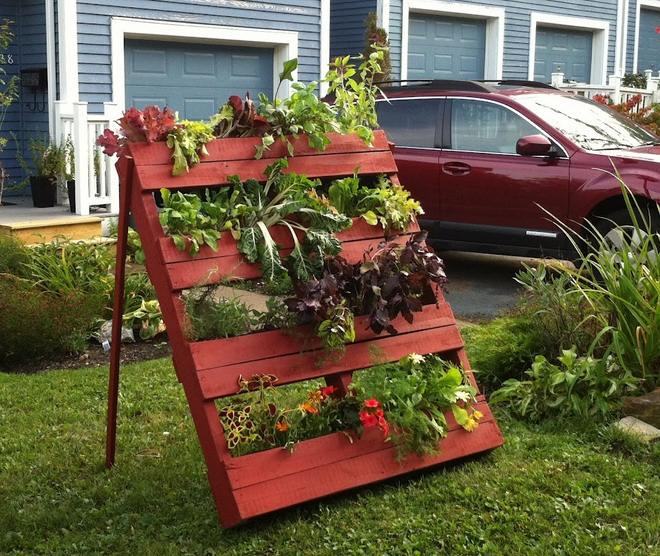 You are looking for a cheap and easy garden decorating idea? An old pallet can be more than you think. Make a chic vertical garden for herbs and succulents as shown here.
With a few napkins and a Decoupage technique you can cover your garden bench with a romantic flair.
The chair is also decorated and received a summer look. A fragrant wreath welcomes the guests at your garden party.
A secret wishing well can be designed quickly as one of your garden decorating ideas.
Recycling is the new trend – so why not use old wine crates as shelves for garden decorations??
Stylish and quick: Transform the glass jars into hanging candle lanterns!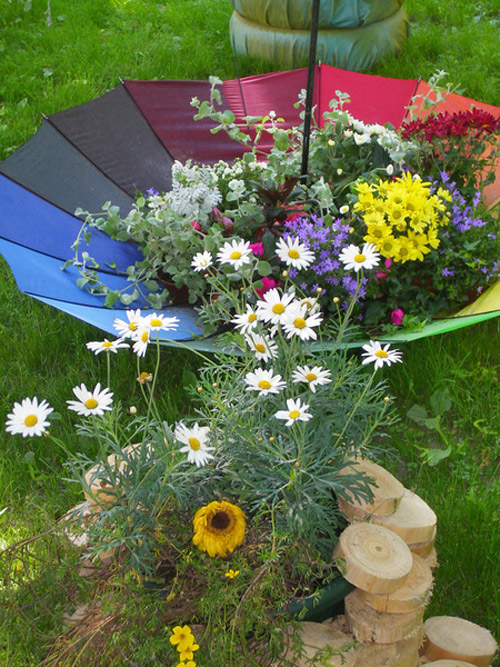 An appealing shady spot in the garden? Decorate your garden with these pretty paper umbrellas this summer.
The next time you walk along the beach or by the river collect pebbles.  You can paint them in a various ways.
Of steel rods or branches you can line up old glass bottles upside down. That way you can create a real work of art.
A fragrant wreath of flowers hanging on the clothes linen welcomes the guests in the garden.
Do not throw away old rubber boots. They can still serve as flower pots for moisture-loving plants.
The garden table from last year is still beautiful, but too plain? With this garden decor idea color is served. Great effect and easy to make.