Decorating Ideas
Creative and fun picnic ideas – What to pack and how to use it clever
A picnic is the perfect way to escape from the city for a day and to celebrate summer outdoor. With these fun picnic ideas you can use some items in the most creative way and feel comfortable even in the woods.
Fun picnic ideas – DIY picnic blanket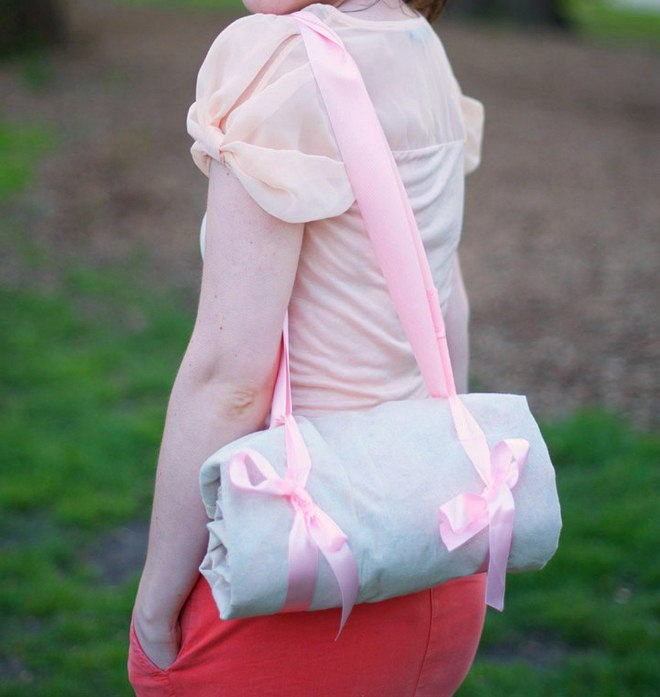 Without a picnic blanket you can get quickly grass stains on your dress, skirt or pants. Large bath towels take a lot of space in the basket but if you sew some straps, you solve this problem in just two hours. With the straps with different length you can make it compact and to wear it over your shoulder. Here you can find the step-by-step tutorial.
Fun picnic ideas for more comfort outdoors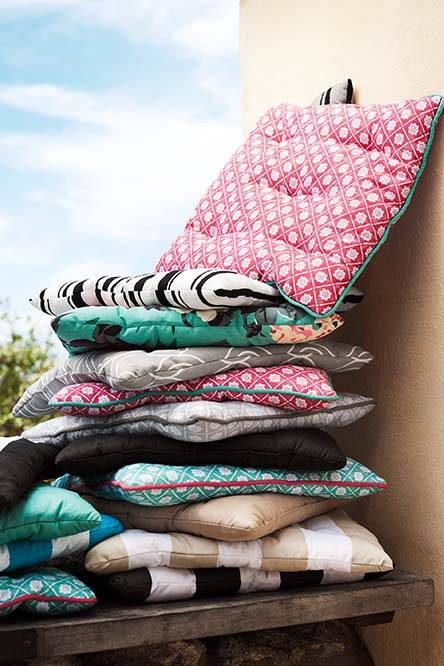 A pillow is for sitting? Sure, but not only. The best part: there is a trick that can turn it instantly in a comfortable neck roll. Sew on the short side of the cover three colorful satin ribbons. Leave one ribbon that can be so long that it can be wrapped around the rolled cushion. What a clever and fun picnic idea for more comfort!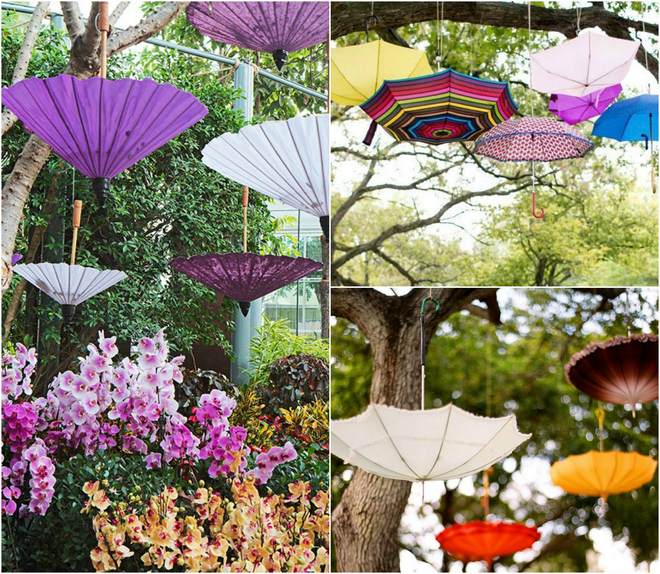 Of course, when you plan a picnic, you hope for a good weather. But just in case you always take an umbrella. With this fun picnic idea you can find it a new purpose. Simply hang it on a tree, so that the food are protected from the sun and ants.
How about a little hula hooping? But after that you can enjoy resting in a self-made tent hanging from a tree. Cut a ribbon into ten pieces of 40 cm, attach a curtain to the hula hoop and this fun picnic idea is finished.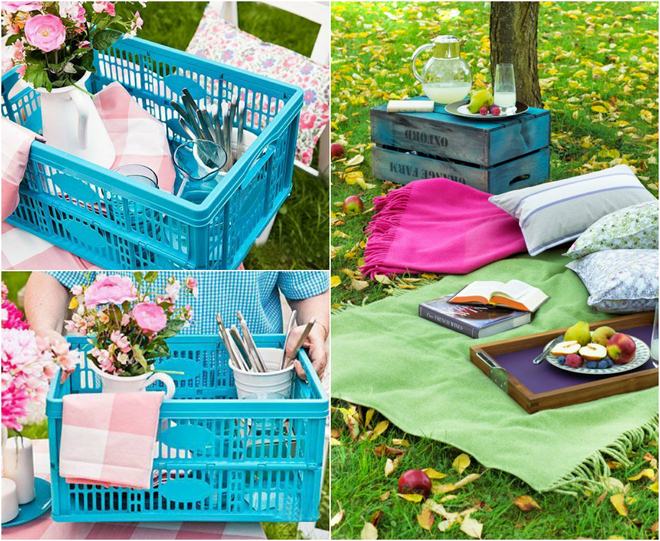 At first glance, these are normal plastic crates for transporting picnic food and utensils. And now the trick for this creative idea for a picnic: Turned upside down and covered with a picnic cloth, they turn into low tables.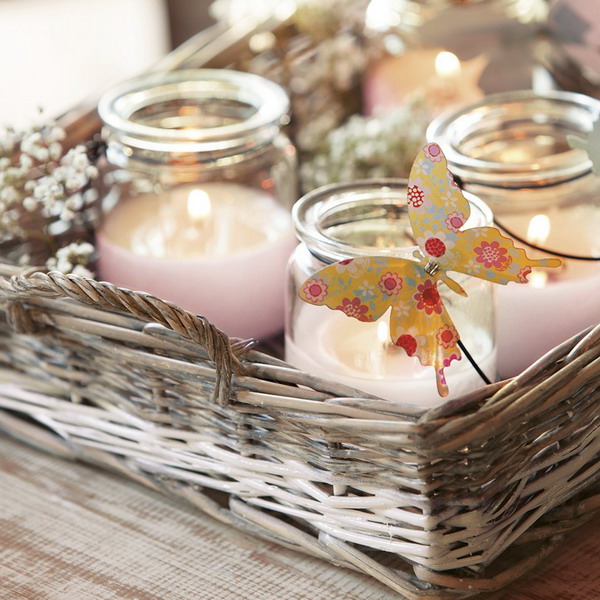 When transporting the preserving jars ensure that fresh fruit or vegetable won't get squashed. But after the goodies are gone, you can put candles inside and use them as a candle holders for a romantic picnic.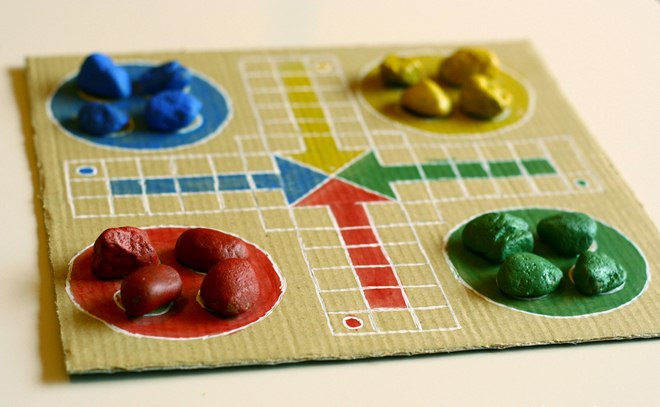 If a board game is packed in the luggage, boredom has no chance. "Ludo" is popular among  young and old. For this homemade version draw the game on a cutting board with pencil and ruler and then color with acrylic paint. The picnic game is ready. You can try it also on a cardboard with painted pebbles.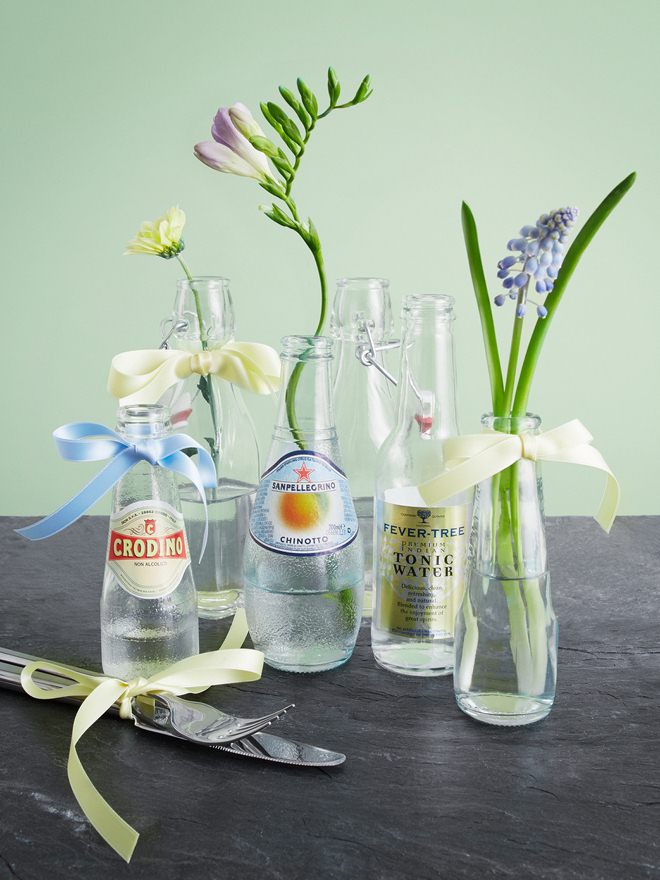 Wonderfully, a refreshing glass of juice or a sparkling lemonade! If the tetra pack and the bottle are empty, the fun goes into the second round. This time, they can be practical vases filled with water for flowers picked from the meadow. Recycling in a beautiful way!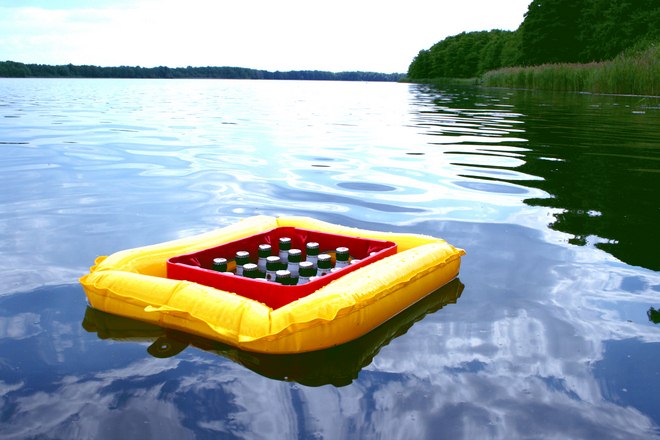 Picnic near a lake? Great, then this means not only "pack your swimming suit", but also "Take the water wings". You can put the drinks in the wings and use them on a leash as floating refrigerators into the water.