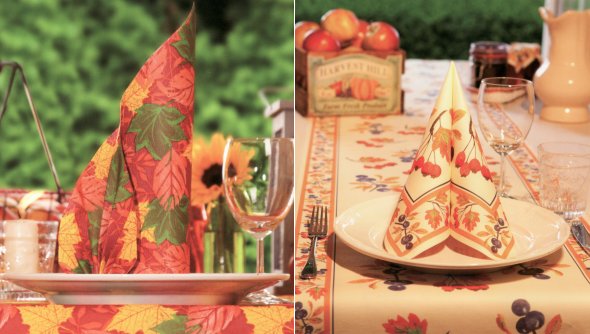 Decorating Ideas
Spruce up your festive fall table with fancy napkin decor ideas
You can turn the traditional cloth table napkin in a piece of art with some simple folding and decorating ideas. The festive fall table will amaze your guests if you use these fancy napkin decor ideas.
Nature-inspired napkin decor ideas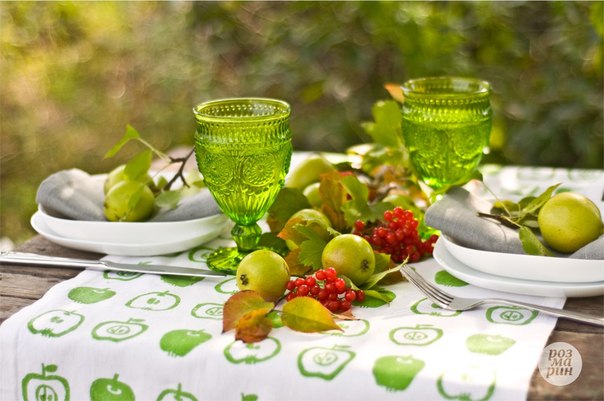 A great combination that brings freshness to the table: The green apples harmonize with grey linen napkins. You want some more pleasing contrast? Then add a branch of bright red berries that will contrast with the greens.
Bordeaux red linen napkins bring out the best of the berry branches. You are searching for something with rustic flair? Use raffia ribbon to tie them together.
Decorate your table with rustic details like pinecones or acorns. Simply collect some in the forest and place them on a white linen ribbon.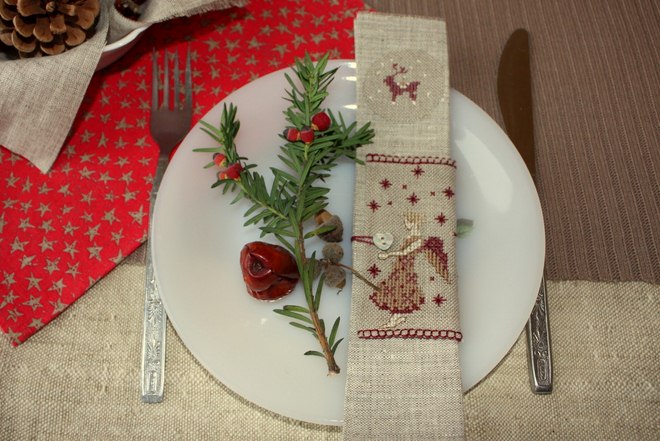 A fresh greenery ensures a good indoor aroma. The dark green branch on the embroidered napkin brings a northern breeze in your menu.
A lovely mix: The heavy metal napkin ring and the fine bouquet of St. John's Wort berries form an elegant duo in this table decoration.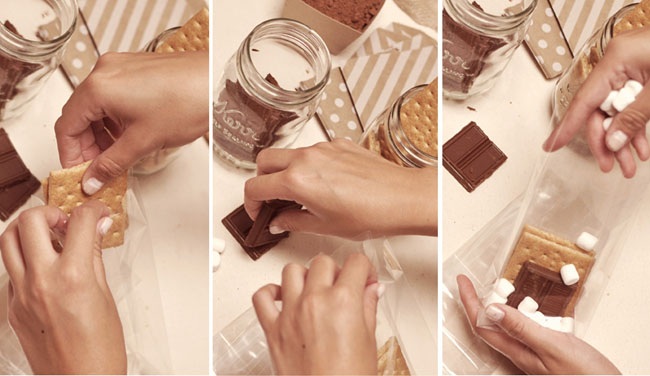 Secure a small bag of sweets with a cream-colored ribbon on the napkin and write the names of your guests on the bags. This napkin decorating idea not only replaces the place cards, but also makes a delicious extra appetizer for your menu.
Other napkin decor ideas