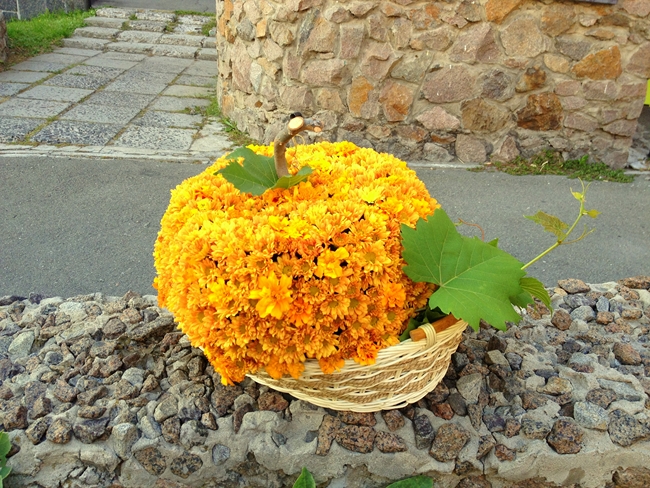 Decorating Ideas
14 easy pumpkin centerpieces and gorgeous fall decorating ideas
Autumn enchants us with its most beautiful colors like orange, yellow and brown. Decorate your interior beautifully in accordance with the season. And what could be more suitable than a bright orange pumpkin? We will show you some super easy pumpkin centerpieces and great fall decorating ideas that you can make on your own.
Easy pumpkin centerpieces with flowers
 Instead of a glass vase, use a yellow pumpkin for the floral arrangement. Place a water-soaked floral foam in the pumpkin vase and cover it with flowers of rich fall hues such as red dahlias, orange and yellow mums. Fill the gaps between the flowers with rowan berries, wheat, spelt and autumn leaves.
Make candle holders out of mini pumpkins
Easy pumpkin centerpieces – Give the pumpkins a personality!
Use all kinds of natural materials such as:
wheat, walnut shells, seeds and bladder cherries
chestnut shells, dried chilli peppers and hydrangea blossoms
leaves, braches, twigs and googly eyes
Hair and moustache made of spelt
cute pumpkin hedgehog
red gerbera flowers, yellow mums, berries and autumn leaves
make decorative ribbons with leaves and secure with pearl head pins
  these big white pumpkins look like a Swiss cheese