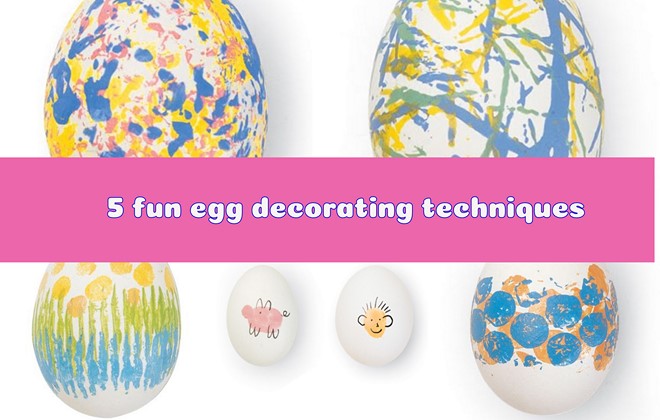 Easter
5 egg decorating techniques with acrylic paint
Here you will find some interesting Easter egg decorating techniques. To create these great patterns you can use acrylic paints. All you have to do is making stamping tools from everyday things: aluminium foil, bubble wrap, corrugated cardboard, a string and whatever else you can think of. These techniques for painting Easter eggs with acrylic are incredibly easy and fun for both kids and adults.
Just make sure you or your kids don't eat the painted eggs. The eggshell is porous and the acrylic paint can still get to the egg. So it's okay painting cooked Easter eggs with acrylic only for decoration.
1. Speckled Easter eggs using aluminium foil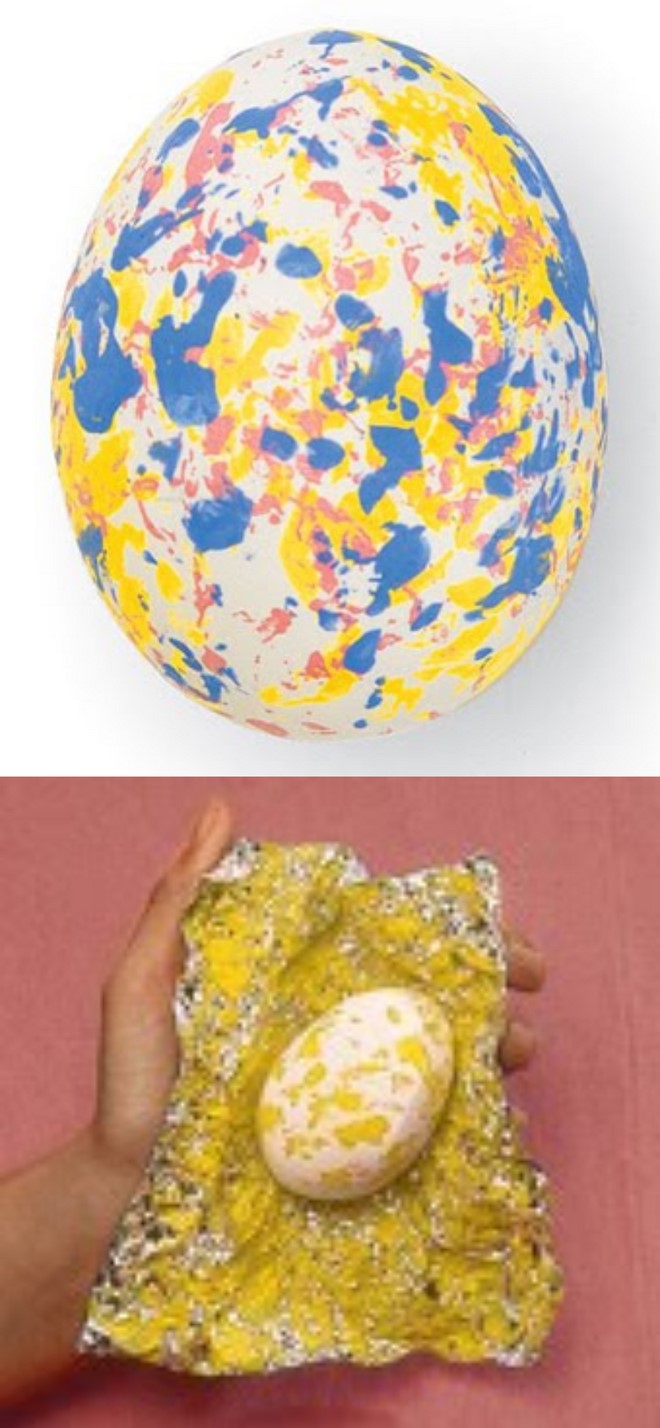 This method is particularly easy. You need a piece of aluminium foil, various acrylic paints and of course white, hard-boiled eggs.
Crumple the foil and apply paint on it. While holding the foil in your hand, place the egg in the middle. Wrap it up and hold the egg for a moment, take the egg out of the foil and let the paint dry. If you want, you can repeat the whole process with other colours and get a colourful Easter egg.
2. Painted polka dot Easter eggs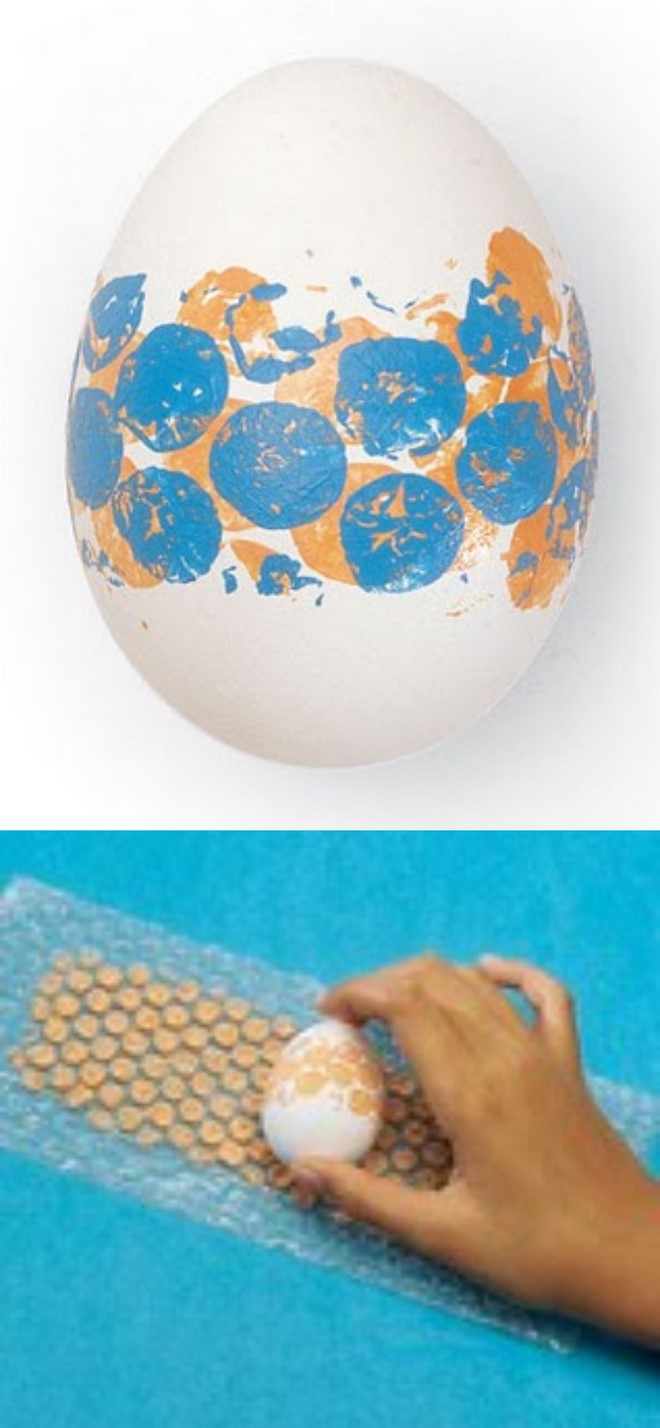 This technique for painting Easter eggs with acrylic can be applied very quickly. You need bubble wrap and acrylic paints.
Cut out an oblong piece of bubble wrap and paint it with any colour you like. Roll the egg carefully over the wrap so that dots are printed on it. Let the paint dry well and repeat with another colour if you like.
3. Fingerprint decorated Easter eggs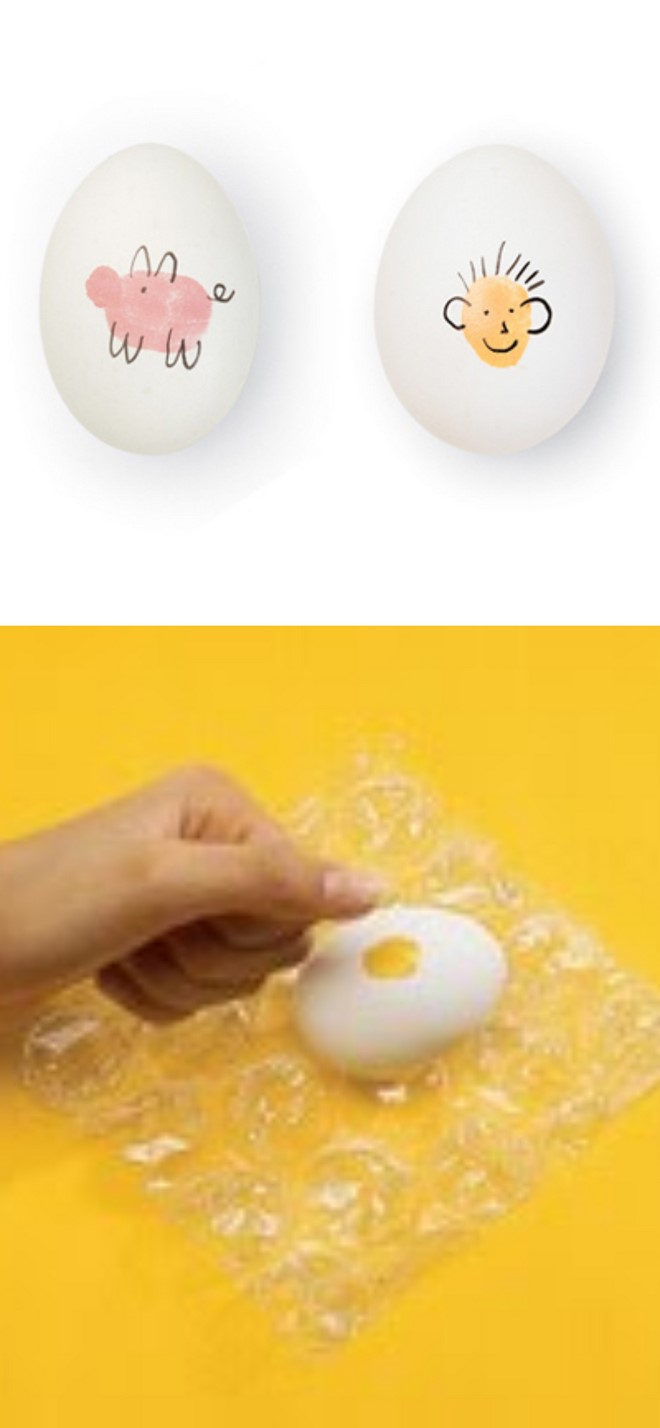 Here the main part of the images consists of your fingerprint. The rest is entirely up to your imagination. How about a face or a piggy? Or a rabbit, a flower, a chick? Come up with something interesting! This idea is also a fun way for kids to develop their talents.
All you have to do is dip your finger in any colour you like and put a fingerprint on the egg. You can, of course, vary the size and/or use all fingers. The rest of the figure can be easily drawn with a fineliner.
4. Striped Easter eggs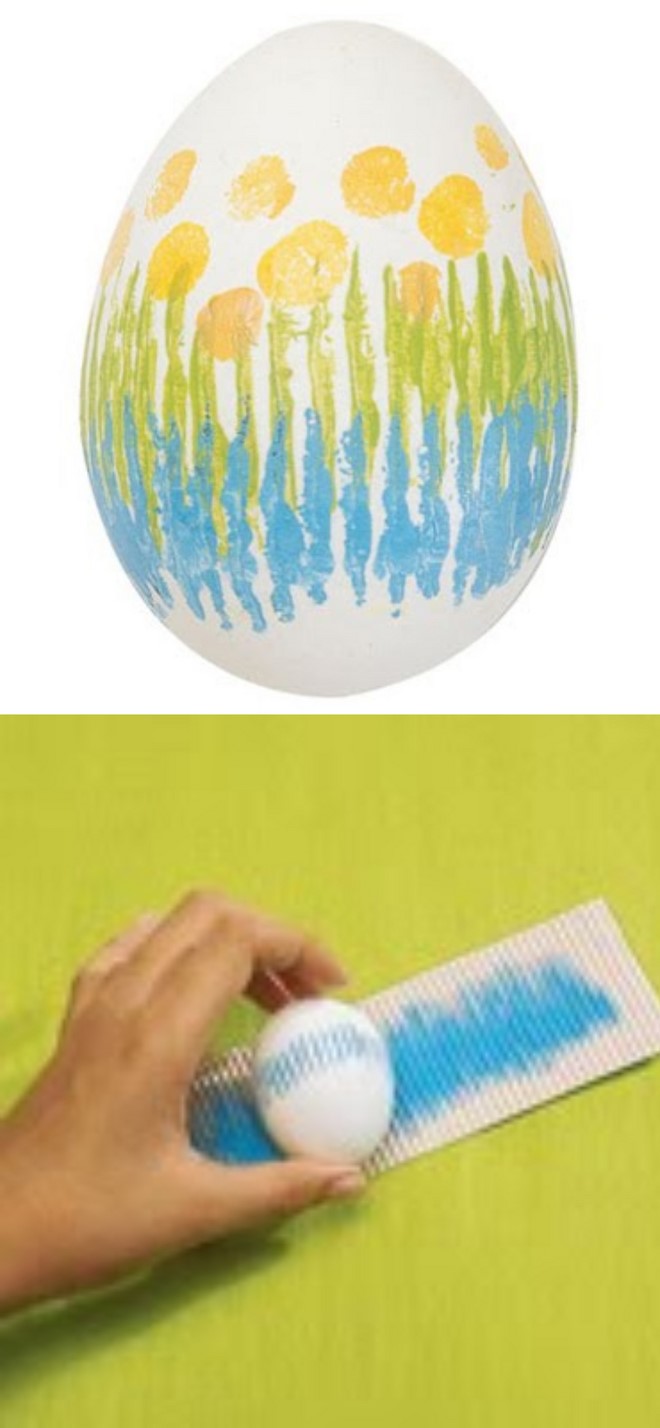 For this technique of painting Easter eggs with acrylic colours, you need a piece of corrugated cardboard.
Coat the cardboard (the corrugated side) with paint. Roll the egg over the cardboard as with the bubble wrap and let the paint dry well. You can, of course, continue with other colours here as well.
5. Abstract art Easter eggs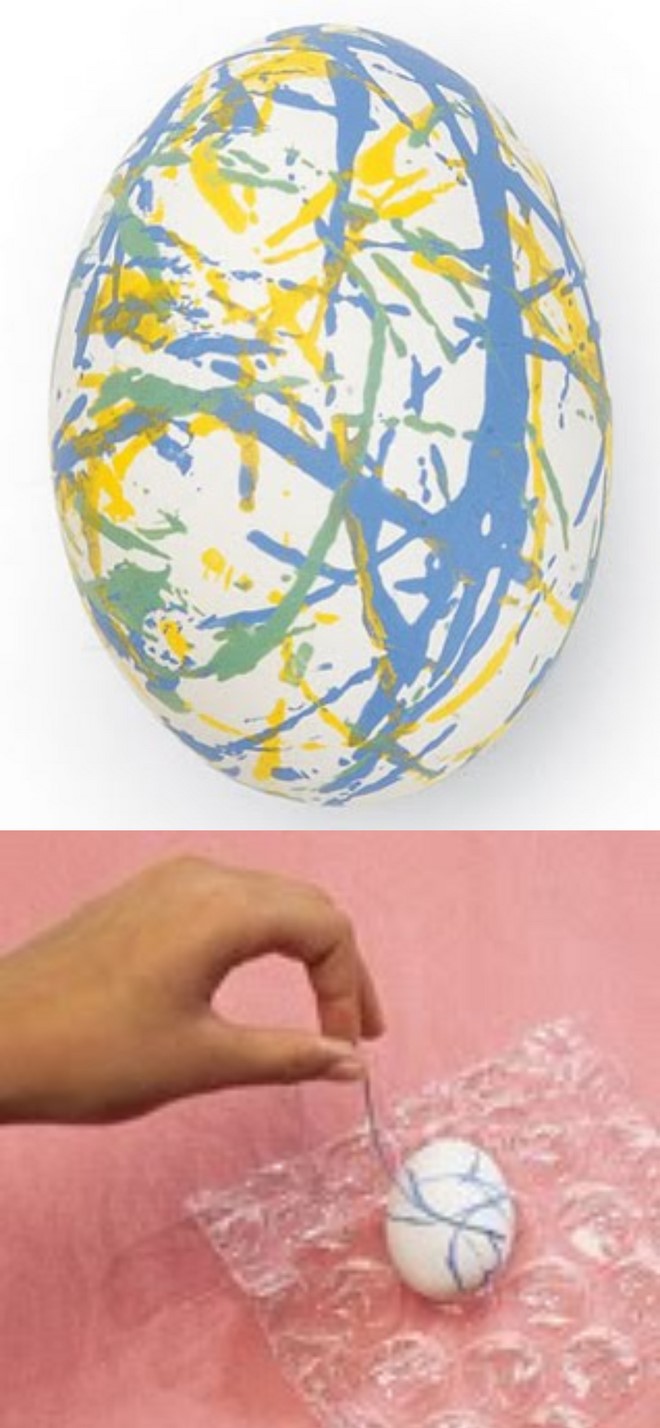 In this method, the paint is applied with a cord. It should be slightly thicker, e.g. wool or cotton cord.
Dip a piece of string in any colour. Then place the string on the egg and rotate it to create a  pattern. Let the paint dry well and repeat with other colours. To do this, take a new piece of cord.
You can also decorate Easter eggs in an interesting way by combining these painting techniques. For example, print green grass on the egg using the ribbed cardboard and add a sun or flowers from your fingerprint. Let your imagination run wild and have fun decorating the Easter eggs. Your loved ones will be amazed!