Easter
17 DIY spring table decorations and simple blooming centerpieces
Bring the freshness of the spring on your table regardless of whether you are preparing a brunch, an afternoon tea or a special dinner! The fresh wind brings the characteristic signs of spring on the table – butterflies, birds, flowers, tender pink and vibrant green hues. With these DIY spring table decorations you will create a magical world of fairies and sunny spots. Get some inspirations from the ideas below.
Fresh ideas for DIY spring table decorations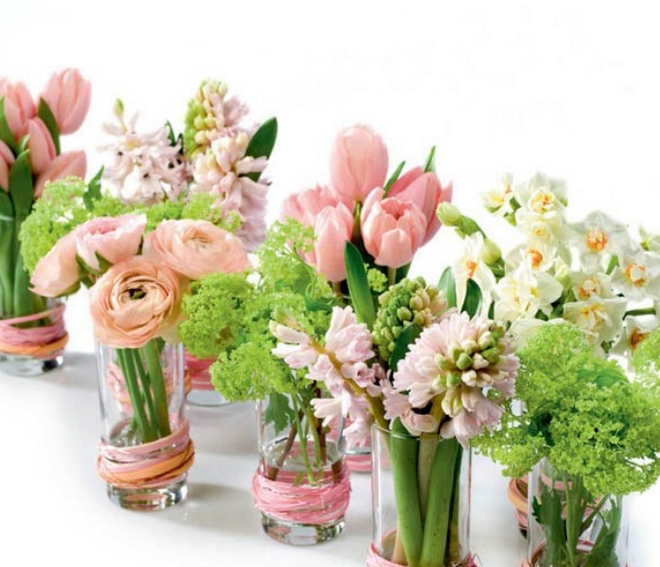 Flowers are the best way to celebrate the begin of the spring season and the awakening of nature. Hyacinths, tulips, daffodils will bring soft colors and lovely fragrances to your table.
DIY spring table decorations with candles
Candles are a perfect companion to spring flowers. If you can't invite real butterflies into your home, then make this lovely butterfly garland and decorate the glass lanterns. Put the final touches on the decor with sprigs of baby's breath.
Butterfly wings are also suitable for chair decorations. You just need fabric, wire and a strong thread. If you are throwing a party with lots of guests then it would be a good idea to attach name cards and a sprig of green leaves to it.
Gather some fabric scraps, buttons and jazz up your throw pillows on the sofa! Cut out clovers in different sizes and colors and sew them with a button in the center to the pillow case.