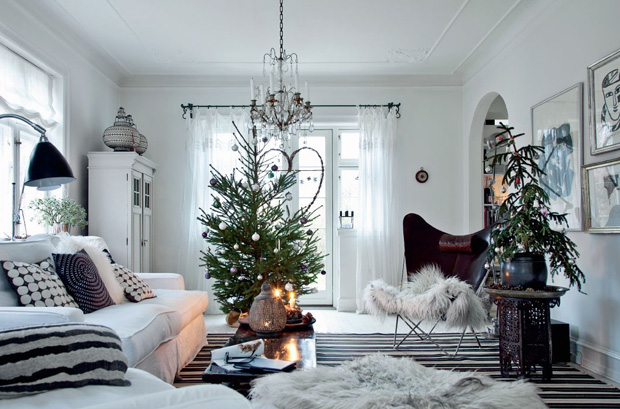 Christmas
Scandinavian Christmas decorations – 8 main features of this style
Christmas – it's always a bright, happy and very important holiday. Millions of people are ready to make new plans, set goals and hope for good. Almost every home has a Christmas tree and other decorations that create a festive mood. In recent years the Scandinavian Christmas decorations have become especially popular, so today we would like to talk about how to decorate the interior in this style for Christmas.
1. Scandinavian Christmas decorations – Reindeers
The deer is a symbol of the Nordic winter and Christmas. They are often portrayed on a red background, often not too realistic, but this is even more lovely.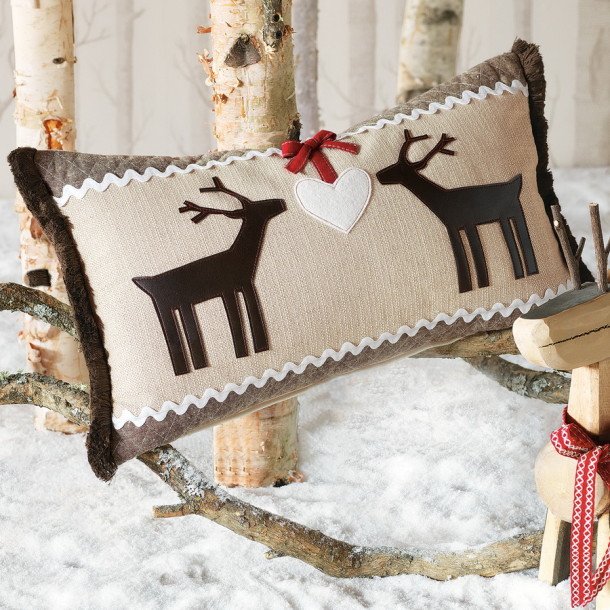 Choose blankets, throw pillows, tablecloths and textile curtains with reindeer pattern.
2. Christmas tree – the main symbol of the holiday
If you want to create a festive Christmas decorations in Scandinavian style, you just need a fresh cut Christmas tree. You can decorate it using garlands, wooden ornaments, candy, dried fruits and more.
Remember that all this must look very natural and cozy. Scandinavian Christmas decorations do not tolerate excessive sophistication and luxury.
3. Christmas table setting – create a festive atmosphere
There is nothing that creates a sense of celebration like a festive Christmas table setting. It looks particularly impressive in silver.
Choose a set of tableware with snowflakes pattern or just plain-colored red plates.
4. Scandinavian style decorations – Christmas room decoration
Christmas lights – a wonderful way to create a festive atmosphere at home. They can decorate absolutely any surface. Hanging on the wall, wrapped around a floor lamp, creating letters and patterns.
5. Snow-white Christmas arrangements
As you may recall, the Scandinavian style welcomes the winter whites. And the Christmas decor is no exception. If you do not like bright colors or just thinking about what other color can be used for home decoration think about white – it will be a win-win option in any situation.
6. Scandinavian Christmas decorations – Christmas socks filled with gifts
Traditional Scandinavian-style knitted Christmas stockings are loved by children and adults alike.
7. Christmas gift packaging
If you're carefully preparing for Christmas, you're probably already thinking about buying gifts for family and friends. Most of these gifts are packed in a plain white paper but decorated with greenery and pinecones.
8. Set Christmas mood with a ornate decor
One of the best materials to enhance Christmas decor are evergreen branches. Place them everywhere – on cabinets, on a window sill, on the railing of the stairs.
Do not be afraid to overdo it – it's Christmas time and only a couple of weeks you will enjoy this unusual and very attractive atmosphere – so allow yourself to feel the special all the time. Even while cooking.
Each of these ideas will bring joy to your home at Christmas and New Year's Eve. Just remember – Scandinavian decor does not tolerate boredom – be original, bold and creative. Christmas decorations should bring joy to you in the first place!