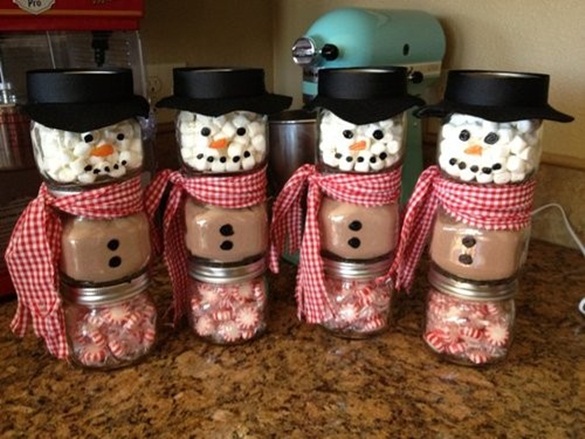 Christmas
10 Homemade Christmas gift ideas – Easy DIY projects for every taste
Christmas is a time of giving and receiving.. not only material presents but love, respect and warm feelings. You don't have to buy expensive gifts for your loving people. They would also appreciate a small gift, that has been made with a lot of love and by your hands. Therefore, we are offering you 10 easy projects and homemade Christmas gift ideas that are small but will have a great impact.
Homemade Christmas gift ideas with sweets

You need some inexpensive supplies, a little time for crafting and a bit of Christmas spirit. A cupcake, a bottle of champagne, gold wrapped chocolate candies – they all could become small Christmas messengers of your love and appreciation. Moreover, they will suit every taste – mini christmas trees for the wine connoisseur and chocolate lovers, a christmas flower arrangement for a hostess, a sentimental tree ornament for your sweetheart, an embellished clothes hanger for a fashionista, a small decorative ornament for the baby room and a young family and so on… Have a look at these great inspirations and get in a crafty X-Mas mood!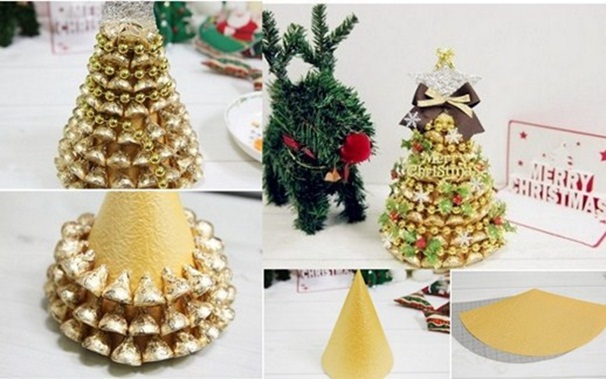 Creative homemade Christmas gift ideas