Christmas
Handmade Christmas ornaments with polymer clay – Cookies
Аfter all the Christmas decorating ideas that we presented in the last few weeks, today we've decided to present you a non-standard design of handmade Christmas ornaments made from polymer clay. These lovely handmade Christmas ornaments can be used for decorating tree branches in a vase or to be arranged on a porcellan tray on a sideboard or a windowsill because they look just like fresh baked chocolate cookies.
Handmade Christmas ornaments with polymer clay – step by step tutorial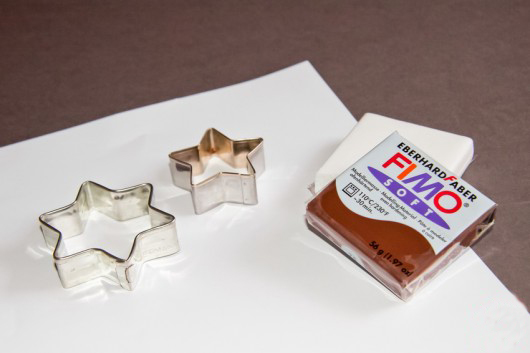 To make these wonderful DIY Christmas ornaments you will need:
fimo polymer clay in white and brown
star-shaped cookie cutters
rolling pin and baking paper
silver thread
Roll out the brown modeling clay to about 3 mm in thickness. Use the cookie cutters to cut out your star shapes.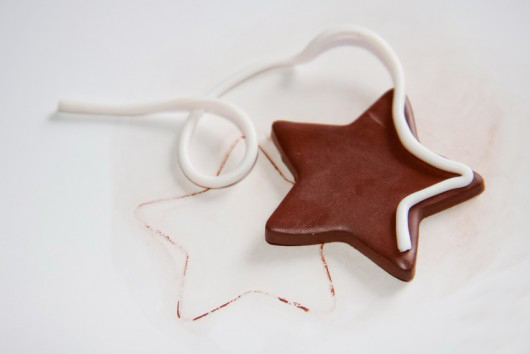 From the white modeling clay form a very thin roll which will be layed along the edge of the brown clay shapes. White represents the sugar glaze that is used for cookie decoration.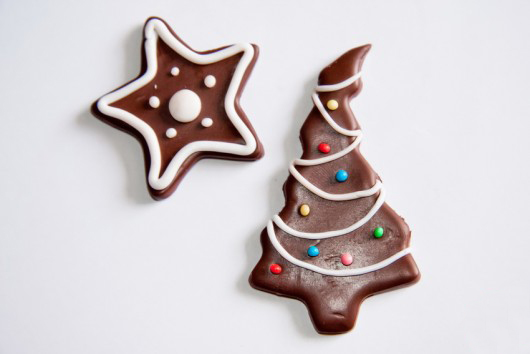 You can use other colors, as well. Small balls will work as a colorful Christmas tree ornaments.
If you plan to hang your cookies later, do not forget to create a sufficiently large hole at the top to thread the cord.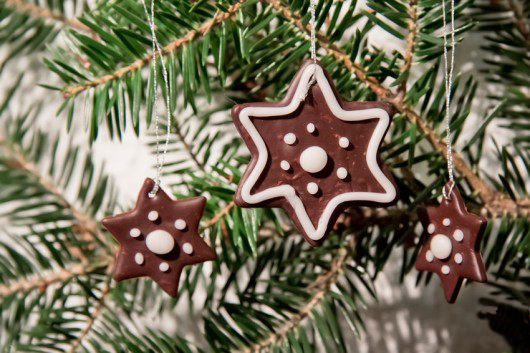 Place the polymer clay ornaments on a baking paper and bake in the oven according to the manufacturer's instructions. Normally, the modeling mass is baked at 230 degrees °F or 110 degrees °C for about 30 minutes.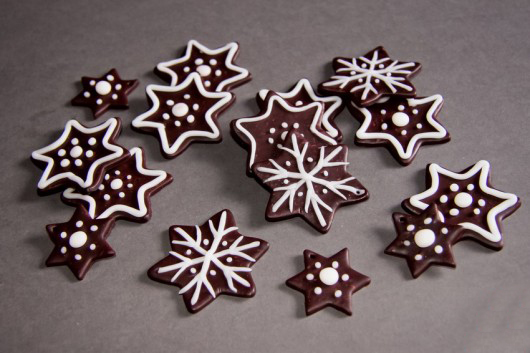 Once the ornaments are cooled, they are ready for your arrangements. Your Fimo cookies are also a great gift idea and can become even jewelry.