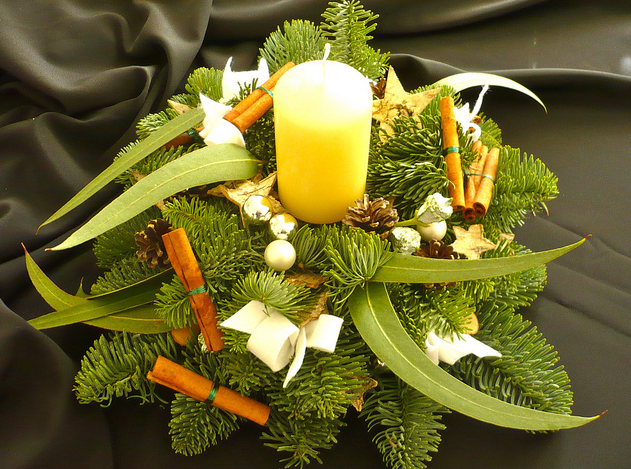 Christmas
17 DIY Christmas wreaths – Simple and creative decorations and crafts
Christmas is the best time of the year when you can feel the jolly Christmas spirit everywhere and decorate your home properly to welcome the upcoming holidays. Along with evergreens, stars, jingle bells, Christmas lights and glittering garlands, a popular symbol of Christmas are the Christmas wreaths. They welcome us and our guests from the door, can adorn a wall in the house or be the centerpiece on the Christmas table. Thе stores offer unbelievably wide range of decorations and wreaths, and we can easily just buy one. But it would be much more exciting, if you craft something by yourself. A homemade DIY Christmas wreath would be also a great gift for a friend.
We offer you several options to arrange and decorate your wreaths.You can use a Styrofoam wreath that could be easily adorned with felt stars, pins, ribbons or just to use evergreen branches to make the base. Secure the branches with thick wire and then add small embellishments and ribbons. Have look at our ideas and inspirations and choose the colors and materials that best suit you!
Christmas wreaths as wall and door decorations ideas
Christmas wreaths as table centerpiece
How to decorate a Christmas wreath with pink satin ribbon and pearls
Decorated Christmas door wreath
Pink door wreath
Creative DIY door wreath made with plastic bottles
Gold Christmas wreath for front door made from newspapers
how to make a Christmas wreath with ornaments and ribbon
Easy door wreath from wire clothes hanger and pinecones
Christmas door wreath with fresh flowers
Just unleash your imagination and create Christmas wreaths that will be a delight for the whole family during the holidays.