Christmas
DIY Christmas decor – Candle holder made of puff pastry
Delicate desserts made of puff pastry – what could be more delicious? By using your imagination, you can not only bake the usual puff pastry pies and tarts, but also use it as original DIY Christmas decor for your festive table.
DIY Christmas decor – puff pastry candle holder
What you need:
– 2 packages of puff pastry
– 1 egg
– a small amount of flour
– 1 m decorative red ribbon
– a piece of paper or cardboard to make the house templates
What you should do to make this original DIY Christmas decor:
1. Gather all the ingredients.
2. Using cardboard or paper make templates and cut out the different parts of a small house measuring 10 x 12 cm. This template will help you to make the walls and roof of the small house.
3. Roll out gently the  puff pastry on floured table. Roll out the dough only in one direction.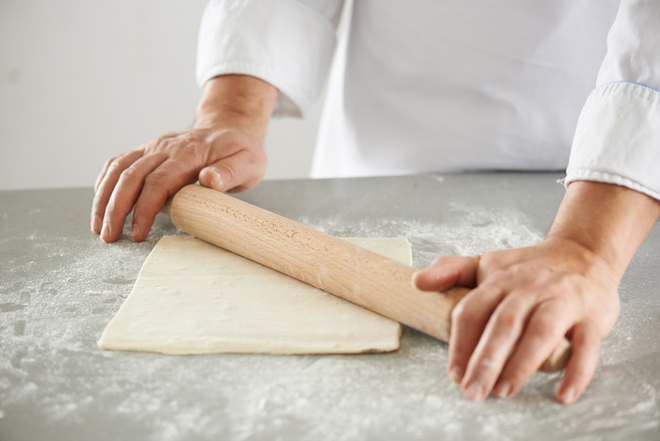 4. Using the paper template, cut out from the dough the house parts – 4 pieces for the walls and 2 pieces for the roof.
5. Make round holes of approximately 1 cm in the corners of each piece of puff pastry. Cut out small rectangle windows.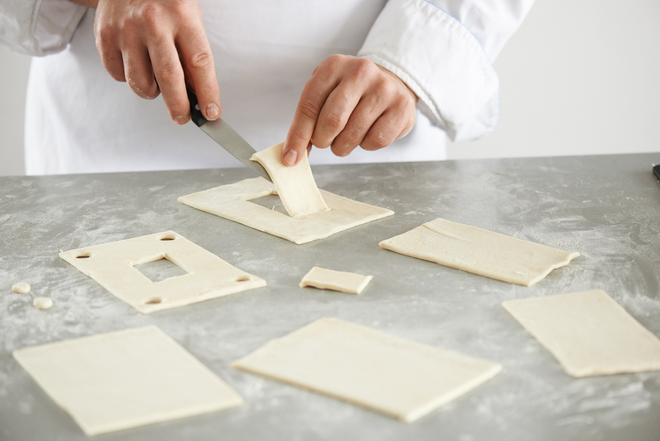 6. Cover the tray with baking parchment and brush each of the pieces with a beaten egg mixture. Bake in preheated oven at 180 ° C for about 15-17 minutes. Allow the pieces to cool completely.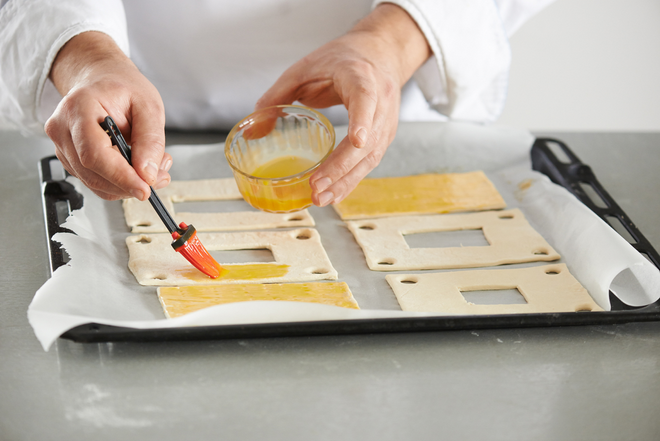 7. Carefully assemble the house. Use thin decorative ribbon to attach the walls to each other. Place a small tealight or votive candle in the finished puff pastry house.