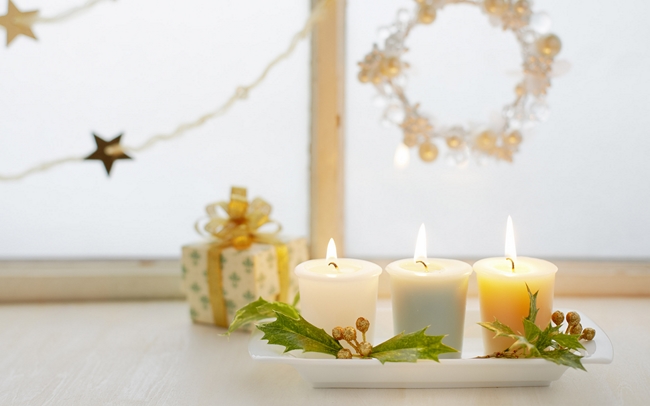 Decorating Ideas
Christmas window decoration ideas with garlands, candles and displays
The Christmas season is the time of festive lights and decorations. When the days are cloudy and the sky is dark and gray, you want at least to decorate your home with warm lights. All neighbors and visitors would be fascinated, if your windows and facade is embellished with beautiful displays. Have a look at these bright and sparkling Christmas window decoration ideas.
Christmas window decoration ideas
Nothing can brighten up a window like a display of Christmas candles. Arrange them on a tray and lay it on the window sill. Complement the display with fir branches, tree ornaments or nuts. Some silver ornaments would reflect the light in magical way. Don't forget to hang Christmas lights.
Depending on the object, the window decoration can be an easy fix or something more complex. The best and easiest solution are winter inspired figures that you can attach directly to the window pane. Cut some paper snowflakes and glue them with a double-sided tape, so that they can be easily removed after the holidays.
Christmas window decoration ideas and displays
And least but not last, arrange a beautiful display on the window sill, including the traditional Christmas figures such as deers, candle lanterns, stars, homemade cookies, fir branches and faux snow.