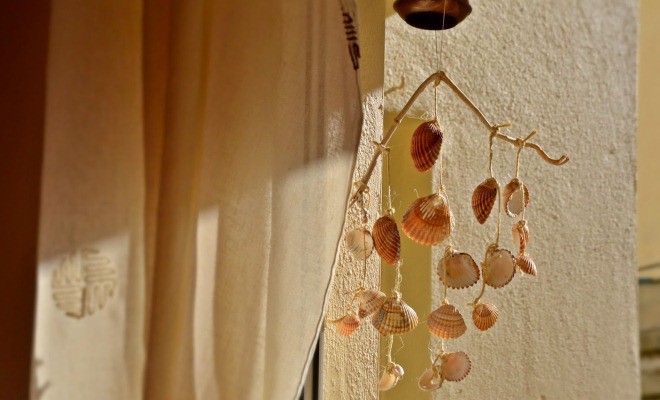 Decorating Ideas
Beach home decorating ideas and accessories – Driftwood and seashells
After a long walk in the woods or on the beach you can find some hidden treasures that can be used as beach home decorating ideas. Keep your eyes open because you can find really charming pieces of nature. Whether beautiful shells, gnarled branches or tree bark – with a little imagination and skill you can come up with a beautiful DIY nautical decors. Invite the beach and the sea in your home! The beautiful arrangement of blue and sand colors can make you dream of exotic locations.
Beach home decorating ideas – Candle centerpiece
This looks so nice and maritime – a tray with candles. Fill the tray with colored sand and decorate with shells around it, place the pillar candles in a glass, put scallop shells sidewise and place one tealight between them.
Beach home decorating ideas with sea shells
Even the smallest finds can become a beautiful maritime home decoration. Bind shells, stones and colored sea glass in colorful array of nylon cords and attach them to a piece of driftwood. Looks especially good in the bathroom or on the porch.
And here are some accessories that you can buy in stores and pair together to create a fantastic maritime atmosphere at home.
This relaxed atmosphere was created with colors and materials that immediately evoke holiday memories. You would definitely want to sit back in the chair and spend the day carelessly.
Turquoise, white and creamy shades are associated with the beach on a summer day. Use in the home decor items reminding of waves or patterns on the sand, starfish, shells and other treasures from the depths of the sea.
Decorate a wreath with sea shells and other treasures of nature