Easter
DIY Easter table decorations – Make original flower centerpieces
Host an unforgettable Easter brunch not only by preparing a delicious menu, but also by making original DIY Easter table decorations. Get creative and show your imagination! We are going to show you some wonderful ideas for flower centerpieces that contain the symbols of the Easter holiday and would definitely bring the Easter cheer into your home. This holiday is unimaginable without fresh flowers, symbolizing the awakening of nature after winter hibernation.
DIY Easter table decorations with egg shells, birch branches and hyacinths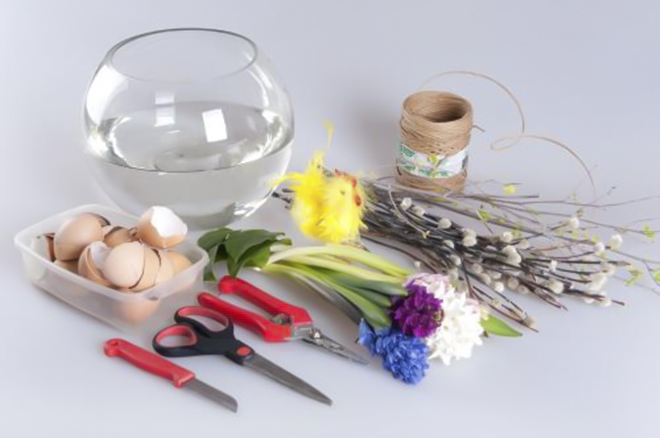 You need: glass bowl (diameter – 20-25 cm), birch branches with fresh green leaves, five hyacinths in various colorw, pussy willow branches, green leaves, egg shells, jute twine, chicken or rooster toy, pruning shears, knife and scissors.
Pour water into a glass bowl. Put in the water a sufficiently large egg shells – they first need to be rinsed well, otherwise they will quickly spoil the water.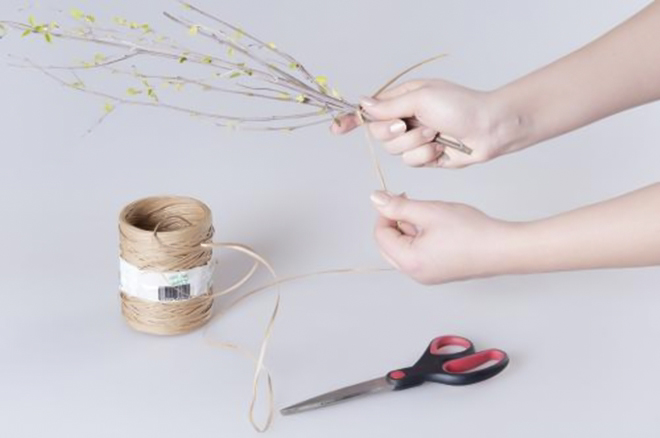 Use the thin branches with fresh new leaves to make a nest.