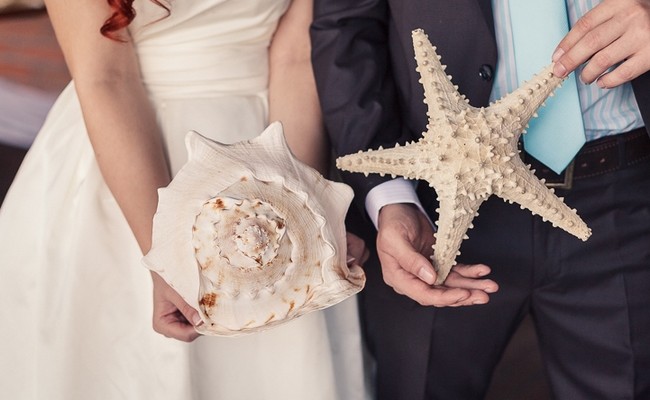 DIY Wedding
17 beach wedding decor ideas – Ceremony and reception
Beach weddings are one of the most romantic ways to say "I do". The beach creates automatically romantic ambiance and the natural surroundings serve as decoration. Even if you can't afford a real outdoor beach wedding you can easily re-create the beauty of the setting indoors with some of these amazing beach wedding decor ideas. Everyone will remember the amazing day that they had!
Beach wedding decor ideas for the reception
Determine where you want to hold your reception dinner and use netting and anchors to decorate the venue. Choose a color palette that represents the colors of the sea – turquoise, aqua, marine blue and sand hues. Set up a candy bar and decorate it with seashells, pearls, floating candles and nautical ropes. Fill large glass vases with sand and shells to serve as table centerpieces. Add candles for a romantic vibe.
This is probably the most romantic idea for a wedding ceremony that I've ever seen. These two goldfishes are placed separately in wine glasses decorated with aqua colored ribbons. But they not only serve as a decoration for the table but serve an important task. The bride and the groom take one glass and pour the goldfish into a large fishbowl. What a beautiful way to represent the start of the marriage.
20 Beach wedding bouquet ideas – Seashells and flowers
Sea inspired table setting and ideas for your beach themed party
DIY brooch wedding bouquet made of vintage family brooches and pearls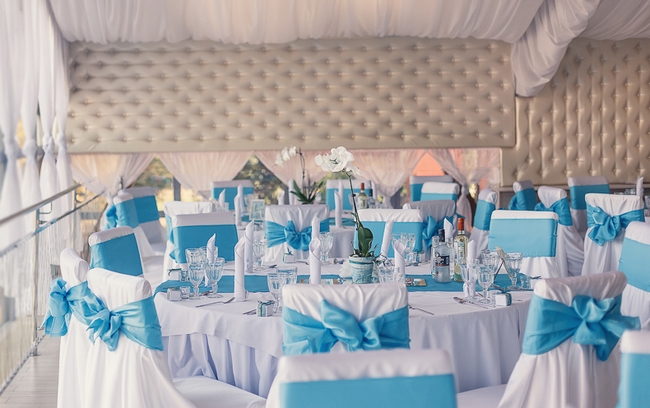 Beach wedding decor ideas for the ceremony