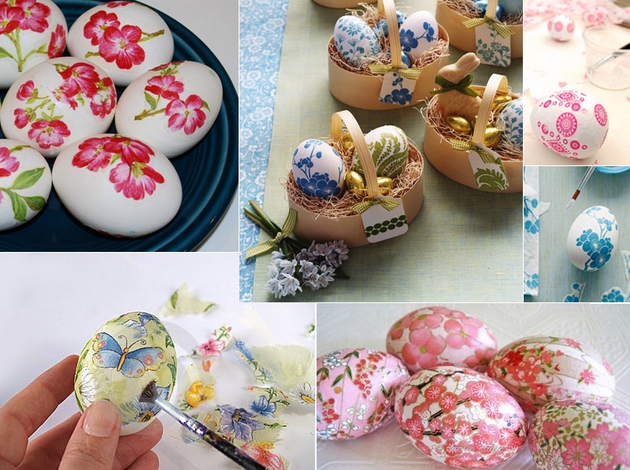 Easter
12 Easter egg decorating ideas – Be creative and go beyond egg dyeing!
You are looking for different techniques to decorate your Easter eggs? Then we have gathered some unique Easter egg decorating ideas for you. Take your eggs one step further by using glitter, stickers, polymer clay, wax and more. Be more creative this year and try some of these easy projects. Have fun!
Easter egg decorating ideas and new techniques
 1. Glittered Easter eggs in gold and black
 2. Wax-resist method of decorating Easter eggs
Draw on eggs with wax or crayons. You can easily make a tool for drawing by sticking a straight pin into the eraser of a pencil. Dip them in dye and you'll see that the color doesn't adhere on these places .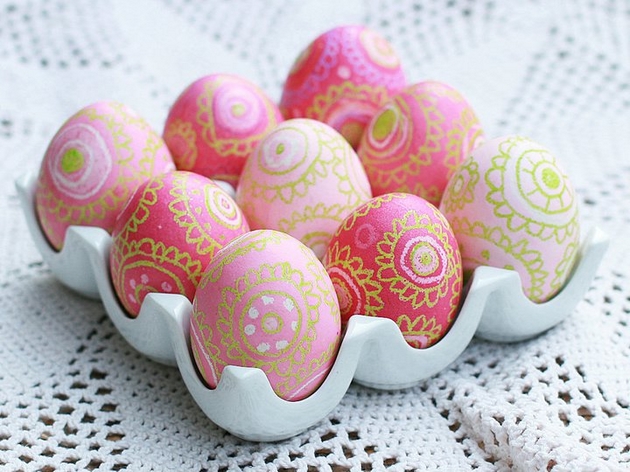 3. Chalkboard Easter eggs
4. Apply the heart and bunny stickers, dip in the dye and then peel off the stickers
5. Instead of dyeing eggs you can just draw some designs with paintbrush and a steady hand. Just use your imagination.

Eco-friendly Easter – How to dye and decorate Easter eggs naturally
10 Easter table decorations, easy crafts and DIY Easter treat bags
6. Newspaper Easter eggs with letters
7. Embellishing your eggs with crochet patterns

8. Decoupage Easter egg decorating ideas

9. Silk-tie Easter eggs
Place the silk-wrapped, raw eggs in an old tablecloth and secure tightly with a rubber band. Then put them in boiling water and add three tablespoons vinegar. When eggs are cool enough to handle, remove the silk.
10. Beaded Easter eggs
Easter sewing crafts – How to sew a bunny sachet and a bunny treat bag
DIY Easter table decorations – Make original flower centerpieces
DIY Easter gift idea – Turning an egg in an incredible gift package
Make a cute Easter bunny basket for kids from an empty plastic bottle
11. Polymer clay Easter eggs
You have to blow out the eggs, cut slices from the cane (about 1/8 inch thick), cover the whole egg. Poke a small hole through the clay so that the air can escape during baking. Bake in an oven according to manufacturer's directions.
12. Decorate with stickers, ribbons and buttons