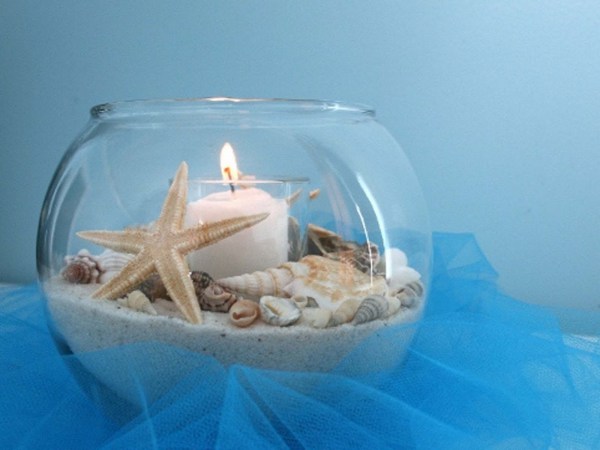 Decorating Ideas
13 easy and creative decorating ideas for glass candle holders
Candle holders are great when it comes to decorating, because they set the mood. Candles are inexpensive and suitable addition to the home decor for every season and occasion. However, you can customize them with these creative decorating ideas for glass candle holders.
1. Decorating glass candle holders with colored sand
You can use sand colors that match the decor of the room or you can choose contrasting colors. Follow the steps as shown above and learn how to make decorative sand layers. Find out how to make colored sand at home, as well. DIY colored sand
2. Decorating glass votives with tape and spray paint
Add a new decorative element to your home – for your bedside table, to decorate the living room or to set the mood for a romantic dinner. The procedure is so simple and the votives so cute that you'll want to make more of them. Have a look at the tutorial.

You can try different patterns as well.
3. Colorful lanterns in paper

Make glass votive candles colorful by wrapping them in sandwich paper and tying round a raffia ribbon.
4. Glass candle lanterns with lavender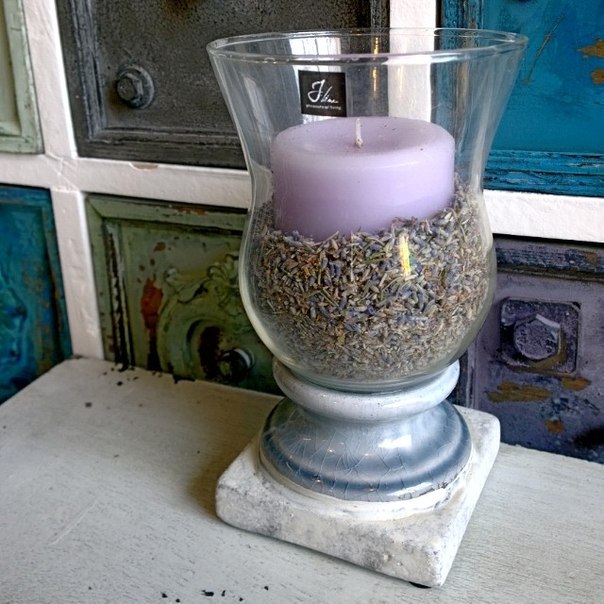 These lanterns are not only very atmospheric, yet they also smell amazing!
5. Decorating glass lanterns with pasta
The perfect decoration for an Italian themed evening. You can also use pasta in other forms such as cars or the good old alphabet pasta! If you have a bigger candle holder, you can just fill it up and place the candle inside.
6. Decorating glass candle holders with lace ribbons
And this is how a  glass bottle and a candle colder got a romantic look!
7. Glass lantern with sea shells
In search for sea shells? Here they are, as a decoration for marine glass lanterns!
 8. Glass votives filled with sugar sprinkles
9. Garden pathway lights
10. Making colorful dots with wax
11. Fall decorating idea – Filling candle holders and vases with legumes
12. Decorating with washi tape
13. Decorating with doilies
Plus two beautiful table centerpieces with flowers and floating candles